< Back to News & Insights
Get a House as a Wedding Gift
June 14, 2019 — 4 min read
Wedding season is officially in full swing! With love in the air and countless invites littering the fridge, it's time to tackle the dreaded registry list. Whether you're making the list or buying from it, there's no doubt that registries are often full of one-use kitchen gadgets and cliche wall art. So, why not ask for a house instead? (Well, not a
whole
house, of course.)
Did you know most loan programs will allow borrowers to use gift funds toward a down payment?
Although certain restrictions may apply to the specific loan, newlyweds looking for a wedding gift that will last a lifetime should consider this solution.
FHA Gift Funds
These loans offer great flexibility when it comes to the gift source. While other programs require some familial or marital connection to the buyer, an
FHA loan
will allow for funds from family, as well as:
The borrower's employer or labor union
A close friend with a clearly defined and documented interest in the borrower
A charitable organization
A governmental agency or public entity that has a program providing homeownership assistance to low-and-moderate-income families, or first-time homebuyers
Additionally, FHA loans allow your entire down payment to come from gift funds as long as your credit score is above a certain amount. One thing to keep in mind, however, is that
gift funds can only be used on primary residences.
Conventional Gift Funds
Even if you're pursuing
conventional financing
, a gift fund check could be used to purchase a home.
The gift source must be a relative, spouse, or domestic partner
There are limits on how much the gift can be, but the entire down payment can be a gift if the amount is large enough
Gift money can only be used on a primary residence and second homes
VA and USDA Gift Funds
VA
and
USDA
also accept gift funds!
They must come from a family member, and because they are 100% financing, there is no limit on the amount of the gift.
Keep in mind, gift funds in all cases must be properly documented. If you know you're going to receive a wedding day influx of cash, request that all gifts be given as a check. Doing this will help you keep track of the money during and after the wedding.
(Wedding) Gift Letters
While we're on the topic of documentation, do you know about
gift letters
?
This information is specifically for the party receiving, not the party giving the gift
. If you're gifted money to use as a down payment, you will also need to provide your lender with a "gift letter".
This letter states that the money you were given was gifted to you and not loaned on a temporary basis with the intention of being repaid.
This process is required for each gifter you received money from. You'll need to include:
The amount of the gift
Your future home's address or "TBD"
Name, address, and account of depository institution
The date the gift funds were transferred from their account to yours
Name, address, and phone number of the person (donor) who gave you the gift
The donor's relationship to you
The donor's signature verifying that this gift is not a loan
Your signature
Different lenders have different requirements for the gift letter. In addition to the gift letter, supporting documentation such as bank statements from both the gifter and the receiver will most likely be needed as well.
You handle the wedding planning, and we'll handle the house. If you have any questions about this process, or you're looking for your forever home to return to after the honeymoon, contact us today!
Categories
Archives
Recent Posts
Getting started >
You bring the dream. We'll bring the diagram.
There's a financing solution for just about every situation.
Let's go get it

What our clients say >
I felt like I was treated like family, great communication and helping me with any questions I had.
Testimonials

Getting started >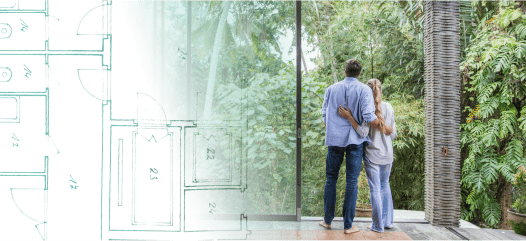 You bring the dream. We'll bring the diagram.
There's a financing solution for just about every situation.
Get started

Find an advisor >
Where does your sun shine? Find your local advisor.
Enter your city or state to see advisors near you.
Find advisor

Careers at PacRes>
We're growing. Grow with us.
Careers at PacRes reward excellence in mortgage banking.
Build a better tomorrow