< Back to News & Insights
The Significance of School Districts When Buying a Home
Brenden Boliard,
Mortgage Advisor
August 28, 2023 — 8 min read
Even if you don't have kids, homes located in sought-after school districts tend to have higher property values, attracting a larger pool of potential buyers when it's time to sell. The stability and sense of community fostered by strong school districts contribute to a supportive environment for families and provide opportunities for children to form lasting friendships.
Additionally, reputable school districts often have access to more resources, including advanced facilities, extracurricular programs, and technology advancements, which can enrich a child's educational journey.
Use this blog to explore the relationship between school district reputation and property value, gain insights into researching school districts when choosing a neighborhood, and to weigh the advantages and disadvantages of purchasing a home in a high-performing school district.
RELATED: How to Help Your Kid Adjust to a New School
Understanding the Impact of School District on Property Value
When considering the impact of school districts on home value, numerous studies have established a strong correlation between school quality and property values. Time and time again, research has shown that prospective homebuyers often prioritize education when making their purchasing decisions, making school districts a significant factor in determining home values.
Diving deeper into the numbers, we see that approximately 26 percent of homebuyers consider the quality of their school district when choosing a home; among buyers ages 33 to 39, that percentage jumps to 46 percent. Plus, in realtor surveys, buyers often rank school considerations above other amenities like bedrooms, garages, and pools.
RELATED: Homeownership: The Ultimate Back-to-School Investment for Your Family's Future
Astonishingly, one in five homebuyers expressed their willingness to surpass their budget by six to 10 percent for the sake of residing in a desirable school district, according to experts. This demonstrates the direct and significant impact that school districts have on home values. However, quantifying the exact extent of this effect is more complex than it seems at first glance.
Factors to Consider When Evaluating School Districts
Understanding how schools are ranked and assessed can help potential homebuyers gauge the effectiveness and reputation of the educational institutions in a given district. School rankings often consider many different factors, including standardized test scores, graduation rates, college acceptance rates, and academic achievements. These rankings serve as a valuable tool for comparing schools within a district and against neighboring districts.
To thoroughly research and evaluate school ratings, prospective homebuyers can utilize a range of resources. Online platforms and websites, such as GreatSchools.org or Niche.com, provide comprehensive school ratings, reviews, and detailed information on academic performance. These platforms often offer data on student-to-teacher ratios, class sizes, advanced placement course offerings, extracurricular activities, and parent reviews.
You many also want to visit the school or district website, where you can find starting times and other details, or leverage education report cards from the Department of Education; NewHomeSource interprets what these education report cards mean and will tell you where you can view each state's report.
One other effective method is to directly engage with the community by attending local school board meetings, visiting schools during open house events, or seeking insights from current residents with kids of school age. Local real estate agents familiar with the area can also provide valuable insights and guidance regarding school district reputations and resources.
RELATED: Suburbs vs City: Where is the Best Place to Raise a Family?
Balancing Affordability and School Districts
To the appeal of quality education and strong school reputations tends to drive up demand in neighborhoods with desirable school districts, resulting in increased competition among homebuyers and, subsequently, higher-priced properties.
While buying a home in a neighborhood with a desirable school district may require a larger investment, there are strategies that can help potential homebuyers find affordable options within these sought-after areas:
Explore adjacent neighborhoods
By venturing beyond the immediate confines of the desired district, you may discover hidden gems where property prices are relatively lower. These adjacent neighborhoods, though geographically close, might offer a more favorable pricing structure due to a perceived distinction from the primary district. As a result, you have the opportunity to secure a home that aligns with your budget while maintaining a reasonable distance from the desired school district.
Furthermore, consider the benefits of living in these neighboring areas. They often offer similar community amenities, access to recreational facilities, and local services that enhance the overall living experience. Additionally, you may find a more diverse range of housing options, including townhomes, condos, or single-family homes, which can further cater to your preferences and financial considerations.
Consider "under-the-radar" schools
While these schools may not have gained widespread attention, they can still deliver an excellent educational experience for your children. By considering these lesser-known schools, you may find that they offer smaller class sizes, allowing for more personalized attention and a closer student-teacher relationship. This can be advantageous for your child's academic growth and development.
Additionally, newer schools within the same district may have modern facilities and updated resources. They often benefit from the latest educational technologies and innovative teaching methods, providing your child with a well-rounded and engaging learning experience.
Prioritize your "must haves"
While the school district is undoubtedly important, it's essential to consider other factors that contribute to your overall satisfaction with a home. Start by identifying your specific requirements and preferences beyond the school district—consider factors such as home size, amenities, location, and proximity to other essential facilities like parks, shopping centers, or transportation hubs.
Once you have a list of your non-negotiable criteria, prioritize them based on their significance to you and your family; you may find that some factors can be adjusted to align with your budget without sacrificing happiness.
For example, you might be open to a slightly smaller home size if it means securing a property within the desired school district. Alternatively, you could explore different neighborhoods or consider properties that require some cosmetic updates but offer more affordable pricing.
Keep in mind that certain compromises can be temporary. If the school district is your top priority, you can choose a home with room for expansion or potential renovation down the line, allowing you to adjust the property to meet your evolving needs.
Timing and market considerations
Real estate markets are dynamic, and understanding their fluctuations can potentially lead to more favorable buying conditions. Monitoring the market involves keeping a close eye on factors such as inventory levels, interest rates, and overall demand for homes within the desired school district.
During periods of higher inventory or slower market activity, sellers may be more motivated to negotiate, creating potential cost savings for buyers; moreover, if rates are at a historically low point, it can enhance your purchasing power and make homes within the desired school district more affordable.
RELATED: Is Home Price or Interest Rate More Important?
However, it's essential to balance market timing with personal circumstances and long-term goals. While waiting for more favorable market conditions can be advantageous, it's also important to consider your timeline for moving, the availability of homes within the desired district, and the potential impact on your children's education. The decision to buy a home should be based on a comprehensive evaluation of both market conditions and your individual needs.
Work with a knowledgeable, trusted real estate agent
Collaborating with a real estate agent who specializes in the target district or possesses extensive knowledge of the local housing market can greatly enhance your search process and ensure you make informed decisions. These agents have a pulse on the local housing market and can provide comprehensive information on recent sales, market trends, and pricing dynamics.
In addition, a reputable real estate agent has an extensive network and connections within the community. They can leverage their professional relationships to gain access to off-market listings or upcoming opportunities that may not be available to the general public. This can provide a competitive advantage and increase your chances of finding affordable options within the desired school district.
RELATED: Navigating Interest Rate Changes: How Realtors Can Help Clients Plan Ahead
The Role of a Mortgage Professional in the Homebuying Process
Throughout the homebuying process, mortgage professionals act as a valuable resource, answering questions, providing clarification, and addressing any concerns related to financing. They collaborate with other professionals involved in the transaction, such as real estate agents and attorneys, to streamline the process and ensure a seamless experience.
Additionally, mortgage professionals assist in selecting the most suitable loan option based on your unique circumstances. They explain the intricacies of interest rates, loan terms, and potential closing costs, ensuring you have a comprehensive understanding of the financial implications associated with your home purchase.
Click here to connect with your neighborhood Mortgage Advisor today.
Learn More Before Taking Next Steps
We're dedicated to helping you find you the perfect loan to make your homeownership dream a reality. Take a confident next step with a customized quote or click here to explore additional blogs.
Categories
Archives
Recent Posts
Getting started >
You bring the dream. We'll bring the diagram.
There's a financing solution for just about every situation.
Let's go get it

What our clients say >
I felt like I was treated like family, great communication and helping me with any questions I had.
Testimonials

Getting started >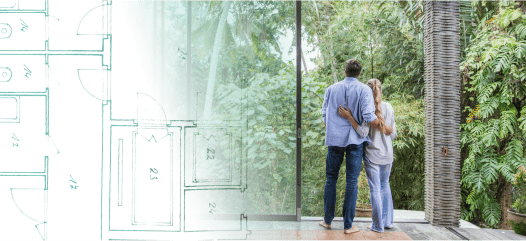 You bring the dream. We'll bring the diagram.
There's a financing solution for just about every situation.
Get started

Find an advisor >
Where does your sun shine? Find your local advisor.
Enter your city or state to see advisors near you.
Find advisor

Careers at PacRes>
We're growing. Grow with us.
Careers at PacRes reward excellence in mortgage banking.
Build a better tomorrow