< Back to News & Insights
Suburbs vs City: Where is the Best Place to Raise a Family?
Kyle Johnson,
Mortgage Advisor
October 24, 2022 — 7 min read
If you're wondering, "where is the best place to raise a family", the first step is having a feel for where life is headed and the people, places, and resources you want to have around you along the way. While population numbers reveal that
people generally prefer living in the city
to living in the suburbs, that doesn't necessarily mean it's the best choice for you or your family. If you're wondering how to decide between the benefits of living in the suburbs vs the city, here are three arguments in favor of living in the city and three arguments in favor of living in the suburbs.
Benefits of Living in the Suburbs vs the City
Living in the suburbs is cheaper.
On average, city-based families
spend $9,000 or more
on basic housing needs and childcare costs. Not to mention, homes in the suburbs are typically cheaper and larger than their city counterparts. These may be two of the biggest reasons that more millennials are beginning to look to the suburbs
for a more affordable lifestyle.
In addition, if you're looking to save money on taxes, the suburbs may give you an edge. Some cities have higher taxes than surrounding suburban areas due to street maintenance and business districts.
Living in the suburbs means more space.
What would you do with an extra 300 square feet of living space? If you're living in the suburbs vs the city, it's much easier to
spread out and take advantage of the extra space
. Whether you want to create a guest room, an office, or a home theater, living in a bigger space is generally associated with
more positive mental health
and a more balanced state of mind. Additionally, with more space comes quieter streets and easier access to schools. While there are great schools in cities, schools in the suburbs typically have better teacher-to-student ratios and less crowding.
Living in the suburbs is safer.
Living in the suburbs can be a lot safer than living in the city. Major hubs have a higher rate of property crime, household burglaries, theft, and violence than suburban areas,
according to statistics
from law enforcement. In addition, kids
will likely attend the same school
or daycare as other children in the neighborhood. This makes it easier to make friends and watch out for each other. If you'd like to learn more about crime statistics in your neighborhood,
check out this crime map
.
Benefits of Living in the City vs the Suburbs
Living in the city means transportation is cheaper and easier.
If you're living in the suburbs but have to commute to a job in the city, fuel costs can add up quickly. Not to mention the added stress of rush hour traffic. There's also parking and additional transportation costs if it's too far to walk to your office. In addition, kids and teenagers who may not have a driver's license are dependent on their parents for commuting needs, whether it's to school, after-school activities, or a trip to the grocery store. On the other hand, public transportation and commuter rail passes in large cities make getting from one place to the next easy and cheap, plus it will help you cut back on the added monthly costs of car insurance and gasoline. With public transportation nearby, the benefits of living in the city may include not having to own and maintain a vehicle.
There are more employment opportunities in the city.
While millennials are looking to the suburbs for cheaper housing options, there are still many job opportunities in urban areas, and they tend to pay better,
according
to the U.S. Bureau of Labor Statistics. In fact, only 32 percent of U.S. employment is in the suburbs of large metropolitan areas. According to experts,
cities are posed to see the most job growth
in the future, while rural areas may lose jobs. These employment patterns show that population growth may be faster in suburbs, but urban areas are gaining in higher-income households.
There are more entertainment options when you're living in the city.
Living in the city can be fun and exciting, and if your job is there, it's also convenient. In bigger cities, there are theaters, museums, galleries, and festivals within walking distance where kids and parents to enjoy themselves outside the home. There are also more social opportunities and chances to meet people from different walks of life.
What About Living in the Country?
Cities, suburbs, and the countryside all offer very different living experiences, and none are objectively better or worse than the other. However,
there are unique benefits to living in the country
that you won't receive to the same degree while living in the suburbs or the city, including:
More opportunities for outdoor activity and exercise.
With wide open fields and woodland just outside your front door, if you're not good at weightlifting or jogging, you needn't worry--there are plenty of opportunities to get outside and be active.
More access to locally-sourced food to encourage cooking at home.
Whether Greek, Italian, or Mexican cuisine, when you're eating in the city, you may be overwhelmed with choices. But those food items aren't as fresh, and oftentimes, not as nutritious, as their rural counterparts. With nutritious, locally sourced products just a stone's throw away and no fast-food chains nearby, you're much more likely to prepare and enjoy your own home-cooked meals.
More room for animals.
Would you like a gigantic yard for the dogs, or are you dreaming of opening a hobby farm with chickens and goats? Whatever you're dreaming of, a country setting will give you the space you need to get started. Whether you want the action of the city, the convenience of the suburbs, or the freedom and space that comes with the country, the most important thing is to do your research and decide based on what's best for your life and long-term financial goals.
So, Where is the Best Place to Raise a Family?
If you're looking for the best place to raise a family, there are lots of family-friendly communities in the suburbs and in cities.
One option is not better than the other across the board.
While the choice between living in the suburbs vs the city is a personal one, here are a few important questions to ask yourself, including:
What employment opportunities are available and how will the cost of living stack up against current expenses?
What kind of house do you want to live in?
How will real estate values develop in the near and distant future?
Would your family prefer to live close to world-class museums, theaters, and restaurants, or nature, wildlife, and open space?
How close do you want to live to other family members and friends?
Will you be miserable in high temperatures, or does the idea of a brutal winter make you want to put every single jacket you own on at once?
What are people saying about schools and how will that impact where you want live?
What are your hobbies, and are there fellow hobbyists where you want to live?
Do you need to need live close to an airport or a health care facility?
Need help on your journey to find a new home base?
Whether you're a would-be suburbanite or an aspiring city dweller, there's no time like the present.
Reach out to connect
with your neighborhood Mortgage Advisor, or
visit our blog
for additional resources.
Categories
Archives
Recent Posts
Getting started >
You bring the dream. We'll bring the diagram.
There's a financing solution for just about every situation.
Let's go get it

What our clients say >
I felt like I was treated like family, great communication and helping me with any questions I had.
Testimonials

Getting started >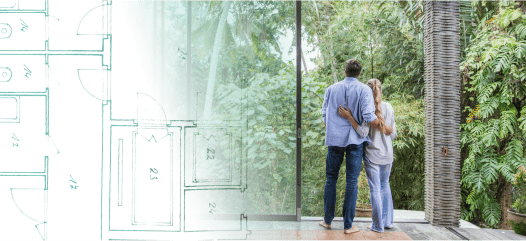 You bring the dream. We'll bring the diagram.
There's a financing solution for just about every situation.
Get started

Find an advisor >
Where does your sun shine? Find your local advisor.
Enter your city or state to see advisors near you.
Find advisor

Careers at PacRes>
We're growing. Grow with us.
Careers at PacRes reward excellence in mortgage banking.
Build a better tomorrow