< Back to News & Insights
How to Prep for a Long-Distance Move
July 2, 2020 — 6 min read
Did you know that the average American will move at least
11 times
in their lifetime? Nearly
three million Americans
make an interstate move
each year
, and that number is
steadily growing.
So, if such a large number of people find themselves packing up their lives and moving states, why are there so few resources for long-distance movers? Four of the five top searches for "How to Prep for Long-Distance Move" on Google are ads. Sure, you may be interested in long-distance moving quotes, but if you're reading this blog, you probably need something more. That's where we come in!
Where to Begin
As a nationwide lender, we understand the extensive planning involved when moving, especially from state to state. Let's talk specifics.
Search for a Lender First
If you're currently living in Texas but have plans to move to South Carolina, your
lending options
may be different than you're familiar with. It's in your best interest to either find a lender who is licensed in to write loans in the state you're moving to or work with a nationwide lender. As a reminder, you should get approved for a home loan before searching for a home, so you know just how much house you can afford. An approval letter will also increase your buying power and prove to the seller that you're committed to your offer. If you plan to move to a growing market, an approval letter is even more crucial to have in-hand. However, if you're struggling to find a lender, or aren't sure what you need, a real estate agent will likely be able to recommend a local lender they trust, which brings us to the next topic: finding the right real estate agent.
Find the Right Real Estate Agent for You
One of the most significant roles your agent will play is "local guide." Unless you've been dreaming about living in a new state, or perhaps you're moving
back
to a place you've lived before, there's a good chance you know very little about the area. No amount of research, blog reading, or website rankings compare to real-life experience. If anything, finding the right real estate agent is even more important to those making a long-distance move than those moving locally. We advise asking for recommendations from friends and family, or using one of these websites:
Hire a Moving Company
Not every interstate mover will need to hire a moving company. If you are living alone or do not have more than a few people in your home, you may be able to move all of your belongings with a moving truck. Before deciding one way or the other, here are a few questions to ask yourself.
Am I keeping all of my current belongings?
Do I have friends, family, or coworkers that can help me move large items?
Are there stairs in the new home?
Will my company pay a company to relocate me?
Is there time between my move-out date and the move-in date?
How far do my items have to be hauled?
Can I find a moving company that will also ship my car?
Do I plan on flying or driving to my new house?
Moving without professional help may seem like the best option at the time, but in the end, you find yourself way over your head in packing peanuts and cardboard boxes.
Next Steps
Once your moving team (lender, real estate agent, and moving company) has been determined, it's time to start thinking about the move itself.
Make a Schedule
One reason we recommend finding a real estate agent ASAP is because of the key role they play in helping you plan and execute your move. From now and the day you move into your new home, your real estate agent will assist in keeping you on track. Although, there's much more to plan for before you even start packing. Certain tasks are time-sensitive, such as school enrollment. If you are a student yourself, you'll need to coordinate the semester schedule with your own. However, if you have children that need to be enrolled, all of the necessary paperwork must be done on time. Some districts may provide Pre-K to all students, whereas some may not. Before and after school programs usually have an enrollment cap, as well.
Know Your Budget
Changing states can be costly. The average cost for an interstate move is $4,100, compared to an in-state average moving cost of only $980. If you decide to ditch the moving company for a DIY move, don't forget to take into account the cost of the moving truck, transportation for yourself (and family) such as hotels, gas, or flights, and even temporary storage if you need it.
Don't Forget About the Little Things
In the grand scheme of making a long-distance move, transferring your utilities may fall to the bottom of the list. Ideally, though, everything will be good to go as soon as you step foot in your new home. Don't forget to set up:
Cable and internet
Water and sewer
Gas
Electricity
Security systems
Bonus Tip:
Forward all your mail ahead of time so there aren't any lingering packages or bills being sent to the wrong location. You can forward your mail
here.
Downsize ASAP
The last thing you need is to move 100 boxes only to find out that 20 boxes have old junk that you didn't need to keep in the first place. Even if you plan on hiring a packing and moving company to do the down-and-dirty work of the move, spend some time organizing your items, giving away gently used pieces, and throwing out anything you don't want to take with you. For tips on how to pack for a long-distance move,
start here.
Are you ready to make the move? Our local lenders are licensed to write loans in 30+ states across the U.S. and are happy to answer any questions you may have. Contact us today for more information!
Categories
Archives
Recent Posts
Getting started >
You bring the dream. We'll bring the diagram.
There's a financing solution for just about every situation.
Let's go get it

What our clients say >
I felt like I was treated like family, great communication and helping me with any questions I had.
Testimonials

Getting started >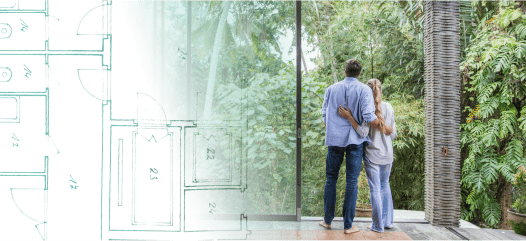 You bring the dream. We'll bring the diagram.
There's a financing solution for just about every situation.
Get started

Find an advisor >
Where does your sun shine? Find your local advisor.
Enter your city or state to see advisors near you.
Find advisor

Careers at PacRes>
We're growing. Grow with us.
Careers at PacRes reward excellence in mortgage banking.
Build a better tomorrow