< Back to News & Insights
Loan Solutions for Non-U.S. Residents
August 22, 2019 — 3 min read
Depending on the type of loan you're eligible for, you can get a mortgage in the United States
even if you aren't a U.S. citizen.
The type of loan you qualify for, and the documentation needed to get that loan, depends on your immigration status. In almost all cases, a social security number is required of non-residents, but there are some key differences and exceptions.
Permanent Residents with a Green Card
If you are a
permanent
resident with a
green card,
you may be eligible for the same standard conventional or FHA loan that U.S. citizens are eligible for. In short, aside from your lender requiring additional documentation, your loan options should be the same as any naturalized U.S. citizen. It is worth noting that you must still qualify for the loan. This usually requires:
At least two months of bank statements
Two years of credit history
Two to three years of tax returns or other proof of income continuity
To clarify, new residents
may have to wait
to provide enough years of proof that they have been paying U.S. taxes and earning income in the U.S.
Temporary Residents with a Work Visa
If you are legally working in the United States, even on a temporary work visa, you should be able to qualify for the same loans as permanent residents. This includes FHA and other down payment assisted programs. In other words, the loan process should be the same for temporary residents as permanent residents and citizens. If your work visa is expiring in less than a year,
some lenders may require a letter from your employer guaranteeing the renewal of your visa.
An Employment Authorization Document (EAD) can also be provided in lieu of a visa. Similarly to new permanent residents, new temporary residents may have difficulty providing two years of tax returns and credit history. If this is the case, some lenders may be willing to consider non-U.S. income history,
especially if it is from the same employer.
Foreign Nationals without the Legal Status to Work in the U.S.
Unfortunately, if you don't have a U.S. work visa or permanent resident status (sometimes called a green card), you are not eligible for a
conventional
or
government-backed loan
in the United States. However, there are options out there, such as a foreign national loan. These loans are meant for investment properties, not permanent residences. At PRM,
we understand that unique circumstances often require unique loan solutions.
This is why we offer a
loan for Foreign Nationals
as part of our
Alternative Advantage Programs
. Because Foreign Nationals do not have Social Security Numbers, this program will require an
Individual Taxpayer Identification Number
(ITIN).
Program Exclusions:
We are unable to accept foreign credit or foreign income for this loan program.
Applicants who reside outside the U.S. are not eligible.
DACA applicants are not eligible for the Foreign National Loan.
Additional Details:
Applicants must have established credit and income in the United States.
Loan documents signed outside of the United States must be notarized by a U.S. embassy or consular official.
Fixed and Adjustable rates available.
Interest-only option
Loan amounts up to $1.5 million.
Do you have questions about this program or one of our other AltVantage Programs? Contact a Mortgage Advisor today using the contact form below.
Categories
Archives
Recent Posts
Getting started >
You bring the dream. We'll bring the diagram.
There's a financing solution for just about every situation.
Let's go get it

What our clients say >
I felt like I was treated like family, great communication and helping me with any questions I had.
Testimonials

Getting started >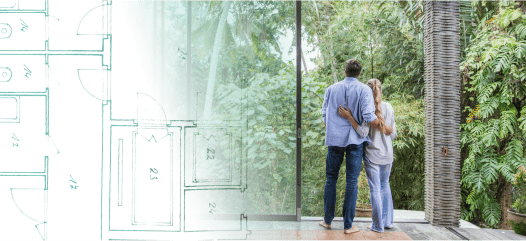 You bring the dream. We'll bring the diagram.
There's a financing solution for just about every situation.
Get started

Find an advisor >
Where does your sun shine? Find your local advisor.
Enter your city or state to see advisors near you.
Find advisor

Careers at PacRes>
We're growing. Grow with us.
Careers at PacRes reward excellence in mortgage banking.
Build a better tomorrow