< Back to News & Insights
How to Get Denied for a Home Loan
Ben Jones,
Branch Manager/Sr. Mortgage Advisor
May 21, 2020 — 4 min read
You got us. No one
wants
to be denied for a home loan, but unfortunately, small mistakes can leave borrowers wondering what happened and how they could have avoided it. Did you know almost
40% of Americans
agree that buying a home is the most stressful event of modern life? Navigating the homebuying process ranked above job interviews, applying for college, and the most stressful of all, hosting the perfect Thanksgiving dinner. So, why are we telling you this? At PacRes, we want our clients to feel empowered and educated from the time they apply for a loan to the time they close. We believe that buyer confidence not only comes from knowing what to do but also knowing
what not to do
and understanding how to maneuver out of stressful situations. Let's break down a few common reasons that borrowers are denied and how to avoid these missteps.
Your Down Payment is Too Small
Before you even step foot into an open house, you need to get your financing in order. It's the real estate agent's job to find homes within your budget, so giving them your best guesstimate won't work. A trusted, knowledgeable lender will know what programs you qualify for and can guide you toward the
best loan for your long-term financial goals
. As a reminder, the down payment cannot be financed into your loan. If you're working with limited income, you may qualify for a loan with low down payment requirements. On the other hand, you may just need to save up for a little while longer to get a house you want.
Possible Solutions:
Ask your lender about loans with low down payment requirements
Use gift funds toward the down payment
Take some time to save up for a bigger down payment
Your Credit Score Doesn't Meet Minimum Requirements
Your
credit score
is a significant part of your loan application. This 3-digit number reveals your ability to manage credit, whether payments are made on time, and the length of your credit history. Lenders depend on this score to show how much of a
liability
they are taking on by funding your loan. Each loan solution has
different requirements,
but there are options for those with less than perfect credit. These requirements often change, so talk to your lender about which loans you qualify for.
Possible Solutions:
Monitor your credit and be aware of what affects your score
Request your three free credit reports each year
Research credit requirements and talk to your lender
Your DTI Ratio is Too High
Your debt-to-income ratio is your monthly debt payments divided by your gross monthly income. This number is one way lenders measure your ability to manage the payments you make every month to repay the money you have borrowed. Each lender is different, but the
general rule of thumb
is that you can afford a mortgage that is two to two-and-a-half times your gross income. If the amount you're asking for is significantly out of your pay-back limitations, you may be denied the loan.
Possible Solutions:
Request a smaller loan
Provide your lender with proof of on-time rent or mortgage payments
Inform your lender of new sources of income, raises, promotions, etc.
You Changed Your Financial Standing After Approval
One unfortunate mistake that lenders see a borrower make actually happens after already securing a loan. There's often a gap of time between loan approval and closing on your new house. During this time, borrowers tend to start planning... and buying. Applying for new lines of credit, purchasing big-ticket items (furniture, appliances, electronics), and making large withdrawals are all decisions that alter your financial standing and put you at risk to be denied.
Possible Solutions:
Wait to furnish your home until after you close
Inform your lender of any changes in employment (lay-offs or raises)
Don't apply for any new credit
Are you ready to be a homeowner? We're here to help. Contact a Mortgage Advisor today for a non-commitment talk about your long-term plans.
Categories
Archives
Recent Posts
Getting started >
You bring the dream. We'll bring the diagram.
There's a financing solution for just about every situation.
Let's go get it

What our clients say >
I felt like I was treated like family, great communication and helping me with any questions I had.
Testimonials

Getting started >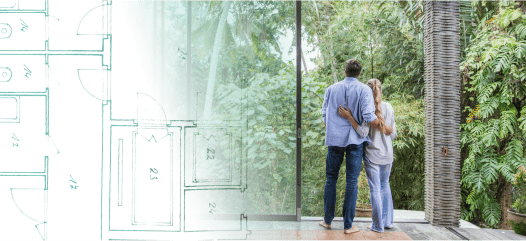 You bring the dream. We'll bring the diagram.
There's a financing solution for just about every situation.
Get started

Find an advisor >
Where does your sun shine? Find your local advisor.
Enter your city or state to see advisors near you.
Find advisor

Careers at PacRes>
We're growing. Grow with us.
Careers at PacRes reward excellence in mortgage banking.
Build a better tomorrow