< Back to News & Insights
Not Your Dad's Note: How Have Mortgages Changed Over the Years?
Lorie Adams,
Sr. Mortgage Advisor
January 16, 2023 — 10 min read

More and more people rely on mortgages to achieve their homeownership goals than ever before, whether they're looking to buy a home, take out a reverse loan, or refinance a current space. However, most borrowers don't realize—mortgage lending practices have evolved significantly over the years, and they're continuing to evolve to meet the needs of modern homebuyers! So, in broad strokes, what's our mortgage history, and how have mortgages changed to keep up with current times?
The fact that lending practices have changed over time should bring you comfort, not cause alarm—our mortgage history means that while the guidelines and practices that worked for your parent's generation were effective in their time, they may not be the right fit today! In general, they've encouraged the adoption of more specialized loans that are custom-fit to a borrower's life and permit them to get into a home more quickly and responsibly.
When Did Mortgages Start, Anyways?
The word mortgage dates back to 14th-century France, translating literally to "dead pledge," since the pledge to repay a mortgage "dies" when either:
The borrowers repay the debt in full; or
The borrower defaults on the debt and the lender is forced to foreclose on the property
However, mortgages that existed in 14th-century France weren't at all similar to modern-day home loans. In fact, charging interest on loans didn't become legal until the early 16th century, along with concepts like the borrower's right of redemption! Gradually, changes like these led to the development of modern mortgage practices.
When Were Mortgages Introduced into the Housing Market?
Before the 20th century, there wasn't a whole lot of oversight for mortgages. Most commonly, banks loaned cash to farmers to purchase land, but families with means could also borrow money to buy property.
How Have Mortgages Changed: Mortgage History from 1900 to the late 1930s
The modern mortgage market dates back to the 1930s and 40s when Congress passed several different laws to promote homeownership. These laws helped to usher in government-backed programs to encourage lenders to make home loans to help people who might not otherwise be able to afford their own living space.
However, these home loans still looked a lot different than they do today. They tended to have shorter terms and required homebuyers to the front as much as half the purchase price as a down payment! However, this all started to change when the Great Depression brought on one of the first examples of the impact of a housing bubble when it bursts.
In response, Congress in the late 1930s passed a number of laws to overhaul the country's financial system, which led to the birth of the Federal Housing Administration (FHA). The FHA was created to protect homebuyers and mortgage lenders, including by providing mortgage insurance.
How Have Mortgages Changed: Mortgage History from 1938 to 2008
1938 was a big year for the developing mortgage market in the United States—it was the year Congress created the Federal National Mortgage Association, also known as Fannie Mae. Fannie Mae, operating under the oversight of the FHA, purchases loans from mortgage lenders and trades them to investors on a secondary market. This provides additional cash for lenders to leverage to make more loans.
The next major development in mortgage history occurred about six years later when the Servicemen's Readjustment Act of 1944 (more commonly known as the G.I. Bill) provided benefits for people who have served in the U.S. military. It came on the heels of World War II to help veterans with funds for college education, unemployment insurance, and housing.
From there, the mortgage market was poised to take off—towards the end of the 1940s, the government expanded the FHA's authority to issues mortgage insurance to lenders, stimulating massive growth. In 1968, Congress created the Government National Mortgage Associated (Ginnie Mae) to help efforts to expand affordable housing availability. Just a couple of years later, Congress created the Federal Home Loan Mortgage Corporation, or Freddie Mac, to assist Fannie Mae.
How Have Mortgages Changed: Mortgage History From 2008 to Present Day
Beginning in 2007, the global recession brought about more changes to the mortgage market. Known as one of the longest economic declines of the post-war era, the Great Recession of 2007-2009 has had a lasting influence on the current real estate environment. High home prices, looser lending practices, and subprime mortgages in previous years were big reasons for the economic decline. Bundling and the sale of loans by servicers were also major contributing factors.
What are subprime mortgages?
Subprime mortgages played a critical role in mortgage history in the United States. These are loans granted to borrowers with below-average credit scores, giving them an opportunity to purchase a home when they can't qualify for a prime mortgage. Subprime loans, which expanded mortgages to a large number of high-risk borrowers, are considered a contributing cause of the Great Recession of 2007-2009.
How did subprime mortgages contribute to the Great Recession of 2007-2009?
Many subprime mortgage borrowers during the recession were unable to pay back their loans. This caused a dramatic increase in foreclosures. In turn, this forced many financial institutions to collapse or request a bailout from the government. The crisis spread and is considered one of the triggers of the global financial crisis.
What were the lasting effects of subprime mortgages?
Following the crisis, the government launched programs to help bail out businesses and stabilize the economy and the impacts of subprime mortgages. However, perhaps the biggest change to come out of the crisis was the Dodd-Frank legislation. In short, the Dodd-Frank Act, which included the Mortgage Act and the Consumer Financial Protection Act, introduced banking regulations and created a Consumer Financial Protection Bureau. Since then, lending practices have evolved to fulfill or exceed new practices required by the law.
The role of supply and demand
One additional reason that today's lending practices have changed is due to the role of supply and demand in the housing market. Back in 2008, there was much more supply and far less demand for housing; plus, people had less skin in the game, so generally, they weren't as concerned about keeping their home mortgage.
"Today, we have less supply than demand and people have more skin in the game," PacRes Senior Mortgage Advisor Elise Jansen said. "We also have more jobs than we did in 2008, so it's possible for people to get a different job or 2-3 jobs to pay their mortgage … two different times, two different economies."
We've Seen How Mortgages Have Changed—Now, Where Are They Headed?
In broad strokes, you can see how the mortgage industry has evolved to shape mortgage history over the years.
Similar to other industries, mortgage professionals are individual people operating at a specific point in time. The best they can do is learn from the problems they're facing and equip the next generation of homebuyers with the knowledge and tools they need to navigate the market responsibly and with confidence.
With the world in flux, our homebuying habits and preferences can quickly shift, and the mortgage market tries its best to keep up. That's why PacRes places an emphasis on cutting edges tools, resources, and emerging trends—we want to do everything we can to help you stay a step ahead in your homeownership journey!
Here are some resources and facts you should be aware of to pursue your homeownership dream in 2023:
eClosing. Technology transforms everything, right? We leverage technology in the closing process to provide homebuyers with more time to review closing disclosures and make the at-times overwhelming process an easier and more pleasant experience. Click here to learn more.
Fewer closing errors
No lost documents
No missed signatures
Temporary Buydowns. Question any first-time or repeat homebuyer—if rates are rising, it's can be challenging to save up or graduate into a larger or more expensive property. While there are multiple strategies to manage higher rates, including adjustable-rate mortgages, there's nothing quite like a temporary buydown.
With a temporary buydown, the borrower pays a lump sum to reduce the interest rate on their mortgage for a specific period of time at the beginning of the loan term. The funds are collected at closing and placed into an escrow account to cover the difference between the reduced payment rate and the note rate. This is a great way for buyers to set their sights on a higher-priced home. It also gives them flexibility in their budget for homeowner expenses and flexibility to plan their budget for the next few years. Click here to learn more.
Non-QM.
Short for non-qualifying mortgage, Non-QM loans were created to assist borrowers with less-than-perfect credit or income that falls outside guidelines set by standard mortgage programs. For instance, if you have a debt-to-income (DTI) ratio that does not allow you to qualify for a standard mortgage, if you have irregular income, or if you don't meet the income verification requirements set out in Dodd-Frank Act, you may not be eligible for a qualified mortgage. This program was designed to benefit:
Self-employed borrowers
First-time homebuyers
Real estate investors
Borrowers who are still building their credit
Borrowers who are foreign nationals
RELATED: What's a Qualifying Mortgage and Why Should I Know About It?
Reverse Mortgages as a Financial Planning Tool.
They received a bad rap in the past, but today's reverse mortgages are actually a fantastic way to tap into home equity. With a reverse mortgage, the borrower receives money from the lender. No payment is required until the borrower no longer lives in the mortgaged home, but the borrower is still responsible for property taxes, homeowner's insurance, and homeowner's association dues, if applicable.
Reverse mortgages have gone through several iterations to become the safe financial planning tool that many older homeowners rely on today. Earlier versions didn't include a financial assessment, which sometimes resulted in foreclosure if the owner wasn't able to pay their property taxes or homeowners insurance. This is no longer the case; borrowers must meet minimum residual income guidelines if they want to qualify. Click here to learn more.
One-Time Close. For buyers in the market for a manufactured home, our One-Time Close loan option eliminates the need to obtain a construction loan and permeant mortgage—instead, it wraps everything up into a single loan with a single closing.
Does That All Make Sense?
That was a lot of information—do you have questions about mortgage history, or do you want to explore your options further with an experienced mortgage professional? Reach out today or click here to explore additional blogs.
*Contents not provided by, or approved by FHA, HUD or any other government agency. At the conclusion of a reverse mortgage, the borrower must repay the loan and may have to sell the home or repay the loan from other proceeds; charges will be assessed with the loan, including an origination fee, closing costs, mortgage insurance premiums and servicing fees; the loan balance grows over time and interest is charged on the outstanding balance; the borrower remains responsible for property taxes, hazard insurance, and home maintenance, and failure to pay these amounts may result in the loss of the home; interest on a reverse mortgage is not tax deductible until the borrower makes partial or full re-payment. Terms are subject to change without notice. Qualified borrowers only, credit on approval. Arizona Mortgage Banker License BK-0945669. (C) 2022 Pacific Residential Mortgage, Inc.
Terms are subject to change without notice. Qualified borrowers only, credit on approval. This is not a commitment to lend. Call for details.
Categories
Archives
Recent Posts
Getting started >
You bring the dream. We'll bring the diagram.
There's a financing solution for just about every situation.
Let's go get it

What our clients say >
I felt like I was treated like family, great communication and helping me with any questions I had.
Testimonials

Getting started >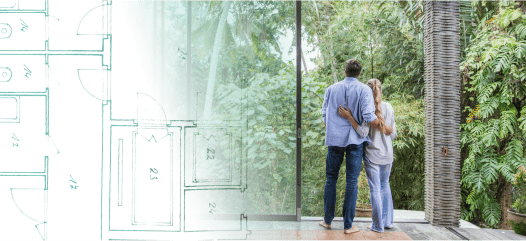 You bring the dream. We'll bring the diagram.
There's a financing solution for just about every situation.
Get started

Find an advisor >
Where does your sun shine? Find your local advisor.
Enter your city or state to see advisors near you.
Find advisor

Careers at PacRes>
We're growing. Grow with us.
Careers at PacRes reward excellence in mortgage banking.
Build a better tomorrow