< Back to News & Insights
What You Need to Know About Foreclosure
July 16, 2020 — 5 min read
At the start of the Coronavirus pandemic, it was unclear how much the US would be impacted both in public health and economically. In an effort to protect homeowners, President Donald Trump signed a $2.2
trillion economic rescue package
into law on March 27
th
. The Coronavirus Aid, Relief, and Economic Security (CARES) Act put
two protections
in place for homeowners with federally backed mortgages:
Foreclosure moratorium
A right to forbearance for homeowners experiencing financial hardship due to COVID-19
Since then, the United States has seen a
resurge in cases,
with states such as Florida, Idaho, and Arizona reporting an increase of
at least
858% more positive cases than in May. In total, the US accounts for
3.4 million confirmed cases,
and nearly 136,000 deaths, as of July 15
th
. So, despite months of quarantine and slow reopening's by states with fewer cases,
states
with spiking cases are facing the reality of another set of state-mandated closures. All this to say, homeowners are still worried about foreclosure, and rightfully so.
Protection from Foreclosure During the Pandemic
When the CARES Act was first released, lenders and loan servicers
could not foreclose
on homeowners for 60 days after March 18
th
, 2020. Since then, this protection period
has been extended
until August 31
st
, 2020. During this time, homeowners will not be charged late fees or be evicted from their homes. In addition, homeowners who have experienced financial hardship due to the coronavirus have the right to request and obtain a forbearance for up to 180 days. Learn more about mortgage forbearance
here.
While homeowners continue to navigate a rocky economy and unsure financial future, we can hope that foreclosure prevention will continue for as long as necessary. Until we know if the CARES Act period will be extended, it's essential to understand what foreclosure protections exist.
What to Know About Foreclosure
Under normal circumstances, the foreclosure processes differ from
state to state.
Generally, they are done either as a judicial foreclosure or a non-judicial foreclosure.
In a judicial foreclosure
, the foreclosing party files a lawsuit in court, and the case goes through the court system. However, in a state that does not require judicial foreclosures, the foreclosure may be done either judicial or non-judicial.
In non-judicial cases
, the foreclosing party follows a set of state-specific, out-of-court procedural steps to foreclose the home.
Next Steps
If you're struggling to pay your mortgage, or you believe you may be unable to make payments in the near future,
you need to speak with your lender or loan servicer as soon as possible.
The worst solution is to ignore the payments altogether. The sooner you and your lender can develop a payment plan, the better. Before you contact your loan servicer, collect any helpful information or documents that your lender may need. For example, expect the following questions and have an outlined answer.
What happened to make you miss mortgage payments?
Do you have documentation to back your explanation for falling behind, such as medical bills, termination paperwork, etc.?
Is your payment problem temporary or long-term?
What additional financial issues do you foresee preventing you from making payments in the future?
Do you want to keep your current home?
What option do you believe could work best for you?
Remember to keep notes of all communication with the servicer, including the name of the representative, time and date contacted, and the agreed-upon outcome.
How to Avoid Foreclosure
Foreclosure prevention options vary from lender to lender; however, you may be presented with
payment plans or solutions
similar to the following:
Reinstatement
: You pay the loan servicer the entire past-due amount, including late fees or penalties, by a new agreed upon date between both parties. This solution may work best for homeowners experiencing short-term payment problems.
Repayment Plan:
In short, the servicer will offer the homeowner a fixed amount of time to repay the missed payments by adding on a portion of each missed payment to the upcoming, regular payment. This plan is ideal for a homeowner that has only missed a few payments.
Forbearance:
Forbearance
is when your mortgage servicer or lender allows you to pause or reduce your mortgage payments for a limited period. It's important to note than forbearance
does not erase
what you owe. You must pay the payment reduction or unpaid payments later, once your income has been restored.
Keep in mind:
Under the CARES Act, homeowners experiencing financial hardship due to the COVID-19 pandemic have the right to request forbearance for up to 180 days. If you're still facing financial difficulties
after
the initial 180 days, you may request an additional 180 days extension.
Homeowners must contact their lender or loan servicer to request a forbearance.
Loan Modification:
This option allows for the servicer and homeowner to agree on permanent changes for one or more of the terms on the mortgage contract. Modifications may include a reduced interest rate or an extended loan term. For more information about loan modification,
start here.
Selling Your Home
: Though this option is not ideal, selling the home could provide the funds needed to pay back the mortgage in full.
Resources
For more information about foreclosures, payment plans, and financial counseling start with:
The Consumer Financial Protection Bureau website for foreclosure information and resources
gov for more information about foreclosure scams and next-steps for starting over after foreclosure
The Making Home Affordable (MHA) Program website to speak with free counselors or call the hotline at 1 (888) 995-HOPE
We're here when you need us! Speak with a local, licensed Mortgage Advisor today.
Categories
Archives
Recent Posts
Getting started >
You bring the dream. We'll bring the diagram.
There's a financing solution for just about every situation.
Let's go get it

What our clients say >
I felt like I was treated like family, great communication and helping me with any questions I had.
Testimonials

Getting started >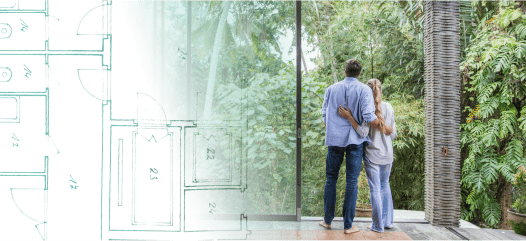 You bring the dream. We'll bring the diagram.
There's a financing solution for just about every situation.
Get started

Find an advisor >
Where does your sun shine? Find your local advisor.
Enter your city or state to see advisors near you.
Find advisor

Careers at PacRes>
We're growing. Grow with us.
Careers at PacRes reward excellence in mortgage banking.
Build a better tomorrow