< Back to News & Insights
Nearing Retirement? Here's How a Reverse Mortgage Could Help
Tim McBratney, CMA,
Sr. Mortgage Advisor
February 14, 2022 — 7 min read
You may have a friend, a family member, or an acquaintance who has one--a reverse mortgage enables seniors to access a portion of their home equity without having to sell their home or assume a new monthly mortgage payment. However, did you know that the majority of people in the U.S.
don't think they're ready for retirement
? For many homeowners 62 years and older, these loans are a useful retirement planning tool. Use this blog to review important facts and decide if a reverse mortgage is a natural next step for you.
How Reverse Mortgages Work in the U.S. Today
In a nutshell, a reverse mortgage works like a conventional mortgage, but the roles are switched. With a conventional mortgage, a person takes out a loan to buy a home and promises to repay the lender over time. However, in a reverse mortgage, the person
already owns the home and borrows against it
. Reverse mortgages require no monthly payments and the loan balance increases as interest accumulates. In the end, most borrowers don't repay a reverse mortgage. Instead, when the borrower moves or passes, the borrower's heirs receive the property and can refinance if they want to keep it. Moreover, if they decide to sell the property, they will receive any remaining funds after the reverse mortgage is paid off. You may consider multiple types of reverse mortgage loans, including:
Home Equity Conversion Mortgages, known as HECMs, make up the majority of reverse mortgages. The Federal Housing Administration (FHA) insures HECMs and the Housing and Urban Development (HUD) regulates them.
Jumbo:
This option may be right for you if:
Your home is valued at more than $1 million
You're looking to access a larger lump-sum payout or line of credit
You want to avoid mortgage insurance premiums
You're at least 60 years of age--or in Utah or Texas, 62 years of age
Reverse for purchase:
This option allows you to find the right size home to meet your long-term needs. You will incur no monthly payments*.
Private or Proprietary products are designed to fit clients with homes that are higher in value than the average home.
How Reverse Mortgages Have Changed Over the Years
Did you know that the U.S. has the oldest and largest reverse mortgage market in the world? However, in years past, participation in the FHA's HECM program has decreased due to a lack of understanding about what having a reverse mortgage entails today. In recent years, the Department of Housing and Urban Development has updated the program to ensure reverse mortgages are used responsibly. In addition, HECMs are the only reverse mortgages that the federal government issues. This limits the costs to borrowers and guarantees that lenders will meet the obligations.
How Do I Know If I'm Eligible?
You must meet specific stipulations if you want to tap into your home equity. These stipulations vary depending on loan type and state but generally indicate that:
At least one owner of record must be at least 62 years old
Home is your primary residence
Property is:

a single-family home or,
1-4-unit home or,
HUD-approved condo or,
FHA-approved manufactured home

You have sufficient equity in your home
You don't have delinquent federal debt
How Are Reverse Mortgages Paid Out?
The HECM program offers the widest array of cash advance choices. You may receive your entire loan as any of the following:
Fixed-Rate Reverse:
You can draw loan proceeds at closing in one lump sum. This option is best for those with a larger loan to pay off.
Adjustable-Rate Reverse
: The adjustable-rate HECM is more flexible than the fixed-rate regarding how proceeds are taken. Options include:
Lump-sum: Take the equity cash in one lump sum upfront. You're allowed to draw up 60 percent of your accessible funds in the first year. You're permitted to access the maximum amount of cash to pay off large expenses.
Growing line of credit: Establish a growing line of credit that you can tap into when needed. Use the line of credit as a safety net for unexpected expenses.
Term or tenure: Receive fixed monthly payments to supplement your income. With a term reverse mortgage, you can select the number of years you'd like to receive payments. With a tenure reverse mortgage, you can receive payments for as long as you live in the home and comply with loan terms.
Modified Term Line of Credit or Modified Tenure Line of Credit: Establish a line of credit and receive fixed monthly payments for a specified amount of time or for as long as you live in the home.
You may also receive funds through any combination of these options.
How Much of My Home's Equity Can I Access?
Your age, current interest rates, and your home's current value determine the amount of money available to you. Financial professionals enter these factors into an FHA calculation that determines the amount of money available from the reverse mortgage. In general, older individuals may access more funds than younger borrowers. Accordingly, if there's more than one owner, the age of the youngest eligible borrower or spouse is the one that counts.
When Is a Reverse Mortgage Worth Considering?
Reverse mortgage loans provide a way to cover current expenses. For many seniors, this provides the financial security they need while allowing them to stay in their home. It also
frees up funds to supplement income
without putting restrictions on how you spend it. In general, reverse mortgages are worth considering if you:
Plan on staying in your home for an extended period of time
Want to eliminate mortgage payments from an existing loan to free up cash.
Need additional income for everyday expenses, medical bills, home repairs, vacations, etc.
Have assets tied up in your home.
Want additional income to supplement your lifestyle and help you enjoy retirement.
Have concerns that retirement savings may not provide sufficient income during your lifetime.
Want to protect your retirement portfolio from downturns in the financial markets.
Potential reverse mortgage loan participants must meet with a HUD-approved counselor to review the loan and its associated costs. This ensures that participants understand the process and make their decision based on objective information.
Visit the HUD website
for information about counselors or call the agency at 1-800-569-4287.
What if I Don't Have Enough Equity?
If you don't meet the requirements right now, there are other options. Whether your main goal is to access your home equity, reduce your mortgage payments, or find the right-sized home,
we offer a variety of other home loan products
. Not sure which mortgage is right for you?
Our Mortgage Advisors
are here to guide you through the process.
Is a reverse mortgage a good idea for you?
Trust your local Mortgage Advisor
to explain your options and help you make an informed and confident next step. If you'd like to read more homeownership tips and advice, please visit
our blog
.
Contents not provided by, or approved by FHA, HUD or any other government agency. At the conclusion of a reverse mortgage, the borrower must repay the loan and may have to sell the home or repay the loan from other proceeds; charges will be assessed with the loan, including an origination fee, closing costs, mortgage insurance premiums and servicing fees; the loan balance grows over time and interest is charged on the outstanding balance; the borrower remains responsible for property taxes, hazard insurance and home maintenance, and failure to pay these amounts may result in the loss of the home; interest on a reverse mortgage is not tax deductible until the borrower makes partial or full re-payment. Terms subject to change without notice. Qualified borrowers only, credit on approval. This is not a commitment to lend. Call for details. Arizona Mortgage Banker License BK-0945669. (C) 2022 Pacific Residential Mortgage, Inc.
Categories
Archives
Recent Posts
Getting started >
You bring the dream. We'll bring the diagram.
There's a financing solution for just about every situation.
Let's go get it

What our clients say >
I felt like I was treated like family, great communication and helping me with any questions I had.
Testimonials

Getting started >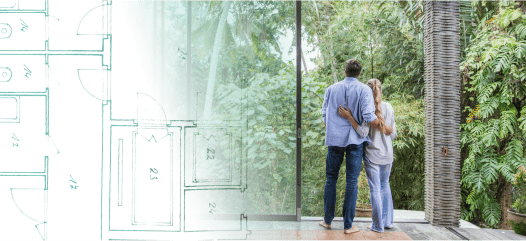 You bring the dream. We'll bring the diagram.
There's a financing solution for just about every situation.
Get started

Find an advisor >
Where does your sun shine? Find your local advisor.
Enter your city or state to see advisors near you.
Find advisor

Careers at PacRes>
We're growing. Grow with us.
Careers at PacRes reward excellence in mortgage banking.
Build a better tomorrow