< Back to News & Insights
How to Fix Errors on Your Credit Report
January 8, 2020 — 5 min read
It's no secret that one of the key factors to impact your loan application is your
credit score,
so it's important to continuously monitor and work toward improving your number. Each person is entitled to one
free credit report
every 12 months from the three major credit bureaus. It's up to you to determine when you will request these reports. However, spreading your requests out evenly over the course of a year will give you a better idea of what your score looks like and help you identify any potential issues. In a
recent study
, the FTC noted that 1 in 5 consumers surveyed had errors in their credit reports that could impact their scores and result in less favorable terms for loans. There are, however, ways to fix these errors.
Most Common Types of Errors
Once you've obtained your report, you should review it for these common issues:
Personal Information
Errors in your identity, such as incorrect name, phone number, or address
Accounts that belong to another person with a similar name to yours
Incorrect accounts as a result of identity theft
Account Status Reporting
Accounts reporting you as the owner, whereas you're actually just an authorized user
Accounts incorrectly reporting as late or delinquent
Multiple accounts listed, but they are all for the same debt
Accounts that are closed, but still reporting as opened
Inconsistencies or incorrect reporting for the last payment date, date opened, or date of first delinquency
Balance Errors
Accounts with incorrect credit limits
Accounts with incorrect balances
How to Fix Them
If you discover mistakes on your credit report, you can contact the credit reporting company (credit bureau), as well as the company that provided the information (the creditor). You can file a dispute not only with the credit reporting company but also directly with the creditor,
using the same supporting documentation
. The CFPB has provided
sample letters
and
instructions
for how to submit a dispute. You can request confirmation that the error has been removed from the consumer reporting agency. If your dispute involves identity theft, you'll want to take additional steps. The FTC has a
website
that helps you figure out how to combat identity theft. If you have a mortgage application already in process,
be sure to talk with your Mortgage Advisor about the potential impact of filing a dispute
. Some loan products require lenders to apply additional guidelines to credit reports containing disputes, so you'll want to make sure your Mortgage Advisor is aware of your intentions and has the opportunity to discuss potential implications with you before you file the dispute. If you have already filed a dispute and discover it's impacting your mortgage application, you can request to have it removed.
Your Mortgage, Your Credit Score, & You
Many borrowers have similar concerns when it comes to their credit score, and how it affects their mortgage. We're here to answer questions and squash misconceptions*.
Q: Does my spouse's credit affect our loan?
A:
Although getting married does not automatically impact your credit score, there are things couples do that
result in changes
. For example, opening joint credit cards or loans generally results in the usage affecting both credit histories. Late payments, excessive use of credit, bank overdraft penalties and other negatives may impact both spouses. On the other hand, adequately managed joint accounts could help raise scores. When partners work together in a fiscally responsible fashion, that teamwork could help the couple to secure a home loan. It's essential for married couples to keep in mind that commingling money and credit can positively or negatively affect your ability to get a loan. It's all about how you manage money as a couple.
Q: Does a low credit score mean I can't get a loan?
A:
Although your score is a factor in the approval process, there are loan options specifically for homebuyers with a
lower credit score
. The truth is this, you might have more loan options than you think. Each person's financial situation is different, so it's important to speak with a Mortgage Advisor about your specific needs. However, PRM has multiple resources that can help get you started on your journey toward homeownership.
Q: Do credit pulls lower my score?
A:
The three big credit bureaus (Experian, TransUnion, and Equifax) state it plainly: a borrower's score will not drop when a mortgage lender pulls their credit more than once in a two-week period. Not all credit checks are
weighted equally
. A credit card application carries more weight on credit than a mortgage loan. Credit card debts have a tendency to increase over time, make for larger risk which lowers credit. Mortgage debt, by contrast, eventually pays down to $0, so mortgage loan checks don't have as much weight on overall credit score.
Have additional questions about credit reports, disputes, and how it affects your mortgage? Contact us today by using the form below.
*For questions regarding your specific financial situation, we recommend visiting a financial advisor.
Categories
Archives
Recent Posts
Getting started >
You bring the dream. We'll bring the diagram.
There's a financing solution for just about every situation.
Let's go get it

What our clients say >
I felt like I was treated like family, great communication and helping me with any questions I had.
Testimonials

Getting started >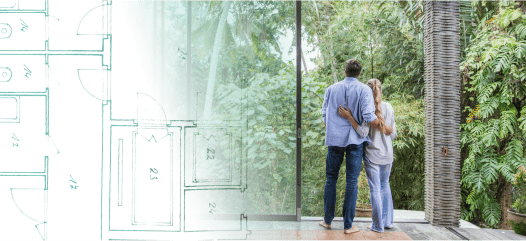 You bring the dream. We'll bring the diagram.
There's a financing solution for just about every situation.
Get started

Find an advisor >
Where does your sun shine? Find your local advisor.
Enter your city or state to see advisors near you.
Find advisor

Careers at PacRes>
We're growing. Grow with us.
Careers at PacRes reward excellence in mortgage banking.
Build a better tomorrow