< Back to News & Insights
Buying a Home with Less Than Perfect Credit
Sogol Zandyazdani,
Mortgage Advisor
September 10, 2020 — 4 min read
We've all been there. Life happens, and you miss a few credit payments. Or maybe the worst-case scenario happens; you lose your job and have to declare bankruptcy. When it comes to keeping your
credit score
in the green, you can only prepare so much. So, how does a
low credit
score
*
affect your chances of getting a loan?
The Myth
Some people might assume that they won't qualify for a home loan if they don't have an outstanding score. Although your score
is
a factor in the approval process,
there are loan options specifically for homebuyers with a lower credit score.
The government-insured Federal Housing Administration (FHA) loan was created specifically for someone looking for more financial flexibility from their loan. This loan offers a low down payment and flexible income, debt, and credit requirements. Some applicants could even fall under the requirements for a VA or a USDA
**
loan, which also allows lower scores than other conventional home loans.
The Truth
The truth is this
you might have more loan options than you think
. Each person's financial situation is different, so it's essential to speak with a Mortgage Advisor about your specific needs. However, PacRes has
multiple solutions
that can help get you started on your journey toward homeownership.
TIP:
If you have a unique loan need that falls outside the bounds of traditional financing, check out our
AltVantage solutions!
Government-backed loans remove the risk of default off of the mortgage company because the government insures or guarantees the loan, which in turn allows the minimum credit score to be lower. Pretty great, right? Now, what about your down payment? Chances are, if you're working toward paying off debt, you don't want to front the traditional down payment amount. Thankfully, with the lower credit score requirement also comes with the need for little to no down payment on FHA, USDA*, and VA loans.
FHA: minimum 3.5% required
USDA**: 100% financing
VA: 100% financing
Know the Details
The opportunity to buy your dream home, despite a low credit score, is a dream come true for many homebuyers. However, it is important to understand the other requirements that come with loans that require smaller down payments and lower credit scores.
Mortgage Insurance (MI) is a policy that lowers the risk of making a loan to applicants who are putting down less than 20% of the purchase price.
This is required on conventional loans with a down payment of less than 20% and is also typically required on FHA and USDA loans. To clarify, MI shouldn't be confused with other common insurance policies, such as homeowners, flood, or earthquake. The MI policy protects the lender in the event of default. If you fall behind on your payments, the mortgage insurance does not do anything for you as the consumer; your credit score may suffer, and you can still lose your home through foreclosure. Another important detail for applicants to remember is the bankruptcy waiting period required for FHA, USDA
**
, and VA loans.
Tips for Improving Your Credit
Are you looking to buy a home soon, but you want to work toward building your credit first? That's great! We have a
few tips
to help.
Monitor Your Card Balances
Weighing in at a hefty 30 percent, credit utilization falls closely behind payment history in importance to your overall score. Consumers with the highest credit scores keep their utilization in the 5 to 10 percent range. You should check your credit card statement regularly to find out what your credit limit is, as it can change without you being notified.
Know Which Accounts Are Active
Your credit history or length of credit accounts makes up 15 percent of your credit score. The age of your oldest account is important, so you should be careful about closing accounts you don't use much since a longer credit history can count toward extra points on your score.
Understand What Not to Do
Should you co-sign for a relative or friends' loan? You should keep that in mind when you decide whether or not you want to put your credit reputation on the line.
Do you have more questions about how your credit impacts your loan? Contact a Mortgage Advisor today through the form below!
[sc name= "form-handler-contact-us"]
*Please consult a credit professional for more information.
** Some state and county maximum loan amount restrictions may apply.
Categories
Archives
Recent Posts
Getting started >
You bring the dream. We'll bring the diagram.
There's a financing solution for just about every situation.
Let's go get it

What our clients say >
I felt like I was treated like family, great communication and helping me with any questions I had.
Testimonials

Getting started >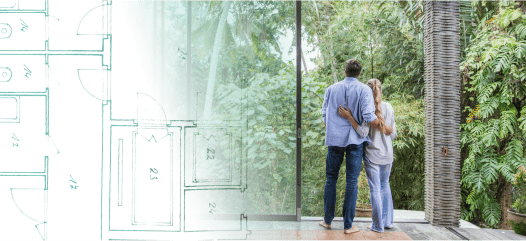 You bring the dream. We'll bring the diagram.
There's a financing solution for just about every situation.
Get started

Find an advisor >
Where does your sun shine? Find your local advisor.
Enter your city or state to see advisors near you.
Find advisor

Careers at PacRes>
We're growing. Grow with us.
Careers at PacRes reward excellence in mortgage banking.
Build a better tomorrow