< Back to News & Insights
Face-to-Face Interactions Build Trust
July 18, 2019 — 2 min read
It's not rocket science!
When it comes to your home loan process, you need a relationship with someone you can trust. At PRM, we focus on your specific financial needs and work with people in the community to build our reputation. This helps speed up the approval process while causing you less stress and less time pulling paperwork. We meet in-person, on your schedule.
Benefits of Face-to-Face Communication
As a buyer, you need to communicate as clearly as possible with your Mortgage Advisor, Realtor, and other financial experts. Although a phone call or email might be the least time-consuming way to meet, an in-person conversation will help you
get your point across
much easier. Recent studies show that about 93% of communication effectiveness is determined by
non-verbal cues.
Face-to-face communication also helps build stronger, more personal relationships with people. Buying a home will likely be the biggest (and most important) transaction of your life! You want to know the people processing your loan.
Your Dream Team
At PRM, our reputation means everything to us. The majority of our clientele include repeat homebuyers or referrals from past clients. Maintaining strong relationships with our clients and partners is the core of everything we do. We work with other housing professionals in the area to connect you with people we trust. It's crucial to have a
team of professionals
focused on finding and financing the perfect home as efficiently as possible. The housing market moves fast, so you need people on your team to do the same.
Here When You Need
When you work with a national, online company, you miss out on the opportunity to meet with your team in person. Often times you aren't even meeting on a schedule that works for you, and the people on the other end of the line have never seen your city or heard of your Realtor. From the first phone call to many years after that, you can guarantee that PRM will be here to answer any questions you might have. Chat with us or browse through our resources if you'd like! You can find a
mortgage calculator
, available
products
, and additional
blogs
about what else we offer, on our website.
Fill out the form below to talk with a Mortgage Advisor you can trust today!
Categories
Archives
Recent Posts
Getting started >
You bring the dream. We'll bring the diagram.
There's a financing solution for just about every situation.
Let's go get it

What our clients say >
I felt like I was treated like family, great communication and helping me with any questions I had.
Testimonials

Getting started >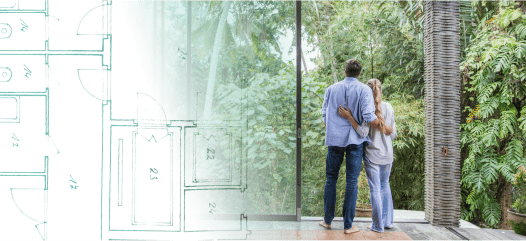 You bring the dream. We'll bring the diagram.
There's a financing solution for just about every situation.
Get started

Find an advisor >
Where does your sun shine? Find your local advisor.
Enter your city or state to see advisors near you.
Find advisor

Careers at PacRes>
We're growing. Grow with us.
Careers at PacRes reward excellence in mortgage banking.
Build a better tomorrow