< Back to News & Insights
Every Mortgage Transaction Needs A Dream Team!
March 21, 2019 — 6 min read
Top Reasons For A Realtor And Mortgage Advisor To Work Together
When it comes to navigating the winding road of real estate financing, one of the most important assets a homebuyer has is something that's not even listed on the loan application. The asset we're discussing is the team of the Realtor and the Mortgage Advisor.
It's crucial to have a team of professionals focused on finding and financing the perfect home as efficiently as possible.
The Realtor's job is to know the intricacies and quirks of the local real estate market. The Mortgage Advisor's job is to work with the client's credit, income, assets, and specific property to determine what type of loan would work best to finance the transaction. The worst and most stressful scenarios of home buying often involve a Realtor and a Mortgage Advisor who aren't on the same page and cannot work together on the buyer's behalf. Today we're going to analyze the top reasons why a Realtor and Mortgage Advisor should work together, as well as the resulting benefits for all parties involved.
Communication
Communication is an essential aspect of the relationship between the Realtor and the Mortgage Advisor. These two parties will need to be in near constant contact with each other. This starts when the applicant is pre-approved, all the way through negotiations, appraisal, and culminating with closing. Buyers want to feel comfortable and secure in the knowledge that their team is working together. Realtors and Mortgage Advisors need to be ready and willing to pick up the phone to discuss any issues, questions, or brainstorm solutions to last minute hiccups. Since things in the home buying and financing business are subject to change at all times, it's important to have a Realtor and a Mortgage Advisor who are comfortable touching base, even outside of business hours if necessary. Communication with the client is also crucial within the team dynamic.
A buyer should not feel like they are the middle man in a giant game of telephone between their Realtor and their Mortgage Advisor.
At every step in the loan process, the first phone call the Mortgage Advisor should make is to the client, advising them of status changes. Then, with the client's permission, the second call is to the Realtor every time, passing along a similar update, so that everyone is well-informed the whole time. The same process should happen when the Realtor has updates such as seller acceptance, counter-offers, etc. The Realtor should let the client know and then update the Mortgage Advisor so the Mortgage Advisor can re-run numbers, update pre-approval letters, or make other revisions to the transaction at the time of the change. Constant communication helps ensure a much smoother transaction and avoid last-minute alterations that might change the loan paperwork and potentially delay closing, such as addendums changing the sales price or the seller contributions that were signed weeks ago, but never sent to the Mortgage Advisor to update the loan.
Synergy
Realtors and Mortgage Advisors who frequently work together develop a type of synergy that makes the home buying process smoother. While buying a home is a business transaction, and a buyer expects to work with professionals, it's beneficial for all parties if the whole team has a great relationship and can manage to make each other smile, even during the most stressful parts of the transaction.
Faster Pre-approvals
Timeliness is crucial in a competitive real estate market. Realtors need their buyers pre-approved right away so they can make sure they're showing houses in the appropriate price range. Buyers need a pre-approval quickly so they know how much they can offer for a house. Mortgage Advisors want their buyers pre-approved quickly so that all three parties are on the same page before offers start going out.
Faster pre-approvals mean homebuyers feel more empowered to write solid offers.
Sellers feel more confident in accepting a pre-approval letter than the pre-qualification letters that many lenders churn out without analyzing the buyer's documentation. With a pre-existing relationship between the Realtor and the Mortgage Advisor, the Realtor will feel more confident that the client is pre-approved, not just pre-qualified. When a Realtor and a Mortgage Advisor have a preexisting relationship, they'll get their client's pre-approvals completed quickly. Consequently, this efficiency means the client can start writing offers faster. The Realtor can put the client in contact with the Mortgage Advisor right away to get the pre-approval process started before any home shopping begins. The Mortgage Advisor can provide status updates to the Realtor so that shopping can begin just as soon as the pre-approval is complete.
Increased Business
Real Estate tends to be a referral based business. With so many options, clients rely on the recommendations of their peers and family when selecting Realtors and Mortgage Advisors. Realtors and Mortgage Advisors who already work together are more likely to increase their business with referrals. The most important component to getting referrals is providing a great experience.
Most clients will forget the details involved with their home financing process, but they will remember how they felt.
When teamwork between Realtors and Mortgage Advisors helps the transaction flow smoothly, clients are more likely to recommend them both. They're also much more likely to be return clients when it comes time to sell, refinance, or buy a new property.
Higher Trust
In today's market practically every lender presents themselves as having great rates, excellent customer service, and on-time closings. It's really important to have a team you can rely on to follow through on their promises. A pre-existing relationship between Realtor and Mortgage Advisor makes it easier for everyone to trust each other to stay accountable.
Bottom Line
A strong relationship between the Realtor and the Mortgage Advisor benefits all parties throughout the transaction. If you're a Realtor, you should have at least one Mortgage Advisor swinging for the fences on all your transactions. If you're a Mortgage Advisor, you should have a few key Realtors on your team. As a buyer, you should seek out your dream team combination of Realtor and Mortgage Advisor.
All parties should be aware that teamwork helps everyone win in the end.
Looking to speak with one of our Dream Team Advisors? Fill out the form below or contact us today!
Categories
Archives
Recent Posts
Getting started >
You bring the dream. We'll bring the diagram.
There's a financing solution for just about every situation.
Let's go get it

What our clients say >
I felt like I was treated like family, great communication and helping me with any questions I had.
Testimonials

Getting started >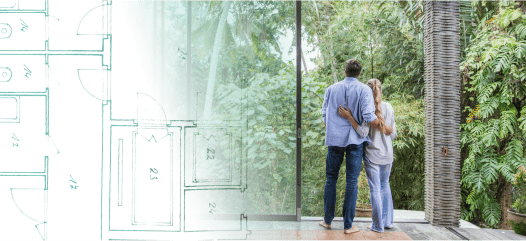 You bring the dream. We'll bring the diagram.
There's a financing solution for just about every situation.
Get started

Find an advisor >
Where does your sun shine? Find your local advisor.
Enter your city or state to see advisors near you.
Find advisor

Careers at PacRes>
We're growing. Grow with us.
Careers at PacRes reward excellence in mortgage banking.
Build a better tomorrow