< Back to News & Insights
Buying a Home as an Empty Nester: Tips and Tricks for Downsizing
Ryan Arzner,
Branch Manager | Sr. Mortgage Advisor
September 11, 2023 — 10 min read
Our lives change over time, so why wouldn't our housing needs, too? If you're an empty nester or approaching retirement, now may the perfect time to consider downsizing your living space. In fact, according to recent statistics, 60 percent of seniors have more things than they need or are able to responsibly manage.
Whether you're tired of maintaining a yard or hoping free up cash for your golden years, moving to a smaller space can offer benefits and opportunities for a more comfortable and fulfilling retirement. Use these tried-and-true tips and tricks to tailor your living arrangements to suit your current needs and long-term goals.
Take Time to Understand Your Needs and Wants
This is the first and most crucial step—do you need a first-floor suite or a bigger garage? How about a community center with amenities for socializing? Take the time to identify priorities and preferences for your move, as this will guide your search for the perfect downsized home.
Create a checklist. Start by creating a comprehensive checklist of what you need versus what you want in your new home. Consider size, layout, location, and amenities. This will help winnow options to find a home that suits your lifestyle perfectly.
Health and mobility considerations. It's also extremely important to think about current or possible future health and mobility concerns for yourself or others who may be living in the new space. Consider features like single-story living, bathroom accessibility, landscaping, and a layout that accommodates any future needs. Prioritize homes that promote safety and ease of movement.
Involve the family. Have open conversations with loved ones about your decision to downsize; their support and input can provide valuable insights and help you make informed choices. Plus involving them in the process can ease the emotional aspects of letting go of a larger family house or a home with meaningful memories.
RELATED: How to Bring Positive Energy into a New Home
Consider your timeline. Determine when you want to begin the process, how much time you'd like to allocate for it, and ultimately, your desired completion date for transitioning to your new living space.
Consider finances. Closely evaluate the financial aspects of purchasing a new home, such as the purchase price, monthly mortgage payments, property taxes, and potential maintenance costs. Determine what you can comfortably afford and ensure that downsizing aligns with what you can manage currently and fits into your long-term financial goals.
Property tax reduction: Downsizing can lead to a decrease in property taxes since the value of the new home is typically lower than that of a larger property. This can result in significant savings and a more budget-friendly lifestyle.
Fewer maintenance costs: Generally, a smaller space requires less maintenance and upkeep. This can alleviate financial strain and allow for a more financially sustainable living arrangement.
Potential HOA fee reduction: If you are moving from a property with a homeowners association (HOA), downsizing may lead to a reduction in HOA fees.
Types of Homes and Communities
For many empty nesters, a smaller single-family single-story home is a great option; these homes typically have fewer bedrooms and bathrooms and less square footage than larger family homes. Condos and townhouses can also be popular choices.
RELATED: Condos vs. Townhouses: How Their Differences Affect Financing
For those who have experienced living in a neighborhood with a homeowner association (HOA), the prospect of residing in a single-story home without an HOA brings additional freedom.
Without the constraints of an HOA, you won't have to consider guidelines regarding decorations or restrictions on the number of visitors allowed to park on the street. This independence allows you to personalize your home and enjoy a more relaxed and flexible living experience. Plus, by opting for an HOA-free home, you could save a significant amount of money.
Benefits of 55+ communities
These specialized communities offer amenities tailored to the needs and preferences of active adults. They provide opportunities for social engagement, recreational activities, and a supportive network of neighbors in similar life stages, all things that may fall by the wayside if a homeowner is not equipped to handle their space. Plus, although these communities are commonly referred to as retirement communities, you don't have to be retired to live in one!
Maintenance-free living. Sounds pretty good, right? However, this doesn't mean you can skip laundry day. Generally, maintenance-free living encompasses exterior building maintenance services, ensuring that homeowners in these communities are relieved of the burdens associated with upkeep. Typically, a dedicated staff will be responsible for:
Shoveling snow off sidewalks and driveways
Keeping weeds under control
Lawn maintenance
Sidewalk and driveway cleaning
Spreading mulch
Changing hard-to-reach light bulbs
Making interior repairs on major appliances and exterior repairs to roofing, downspouts, and more
Support services. Some, but not all, communities may offer one or more of these services: housekeeping, meal preparation, errands, pet care, and community management. In addition, residents may also be able to access personal assistance services, including:
Physical rehabilitation: Help with recovering from injuries or improving physical mobility.
Activities of Daily Living (ADLs): Assistance with tasks like bathing, dressing, and grooming.
Medication reminders/emergency call systems: Services that aid in medication management and provide emergency assistance when needed.
Active-living options. 55+ communities place an emphasis on activity and fitness and provide a range of fun and accessible activities tailored to active adults. Fitness centers, recreation rooms, and calendars filled with exercises and experiences promote a healthy lifestyle at every pace. Some other amenities and activities may include cooking classes, shuffleboard, bus and field trips, walkable and handicapped accessible campuses, and community picnics and barbecues.
Sense of community. The sense of community in these neighborhoods can profoundly impact residents' well-being and quality of life. These communities often come together to advocate for causes like preserving the community's nature and character. Some ways 55+ communities may help build a sense of community include:
Setting up regular, unique activities that encourage sharing and fostering interests such as religion, hobbies and games
Resident-organized events, outing, and dinners
Collaborating with local churches, schools, and hospitals, contributing their time and skills through tutoring, teaching, and mentoring
RELATED: How to Make Friends in a New Neighborhood
Financing Options for Downsizing
Once you've narrowed it down to a new home, you'll need to determine how to finance it. Here are a few popular options:
Reverse mortgage
Reverse mortgages are an option for those age 62 and over; with this type of loan, you receive payments from your lender based on the equity in your home. Typically, the loan is repaid when you sell the house or no longer occupy it as a primary residence.
It's crucial to thoroughly understand the terms, benefits, and potential drawbacks of a reverse mortgage before moving forward. Click here to connect with your neighborhood Mortgage Advisor.
To qualify for a reverse loan, an applicant:
Must be 62 or older, depending on the state*
Have substantial equity in their home
Must be able to cover ongoing costs associated with owning a home, such as taxes, insurance, and homeowner's association fees
Must be able to keep up with property maintenance
Must receive third-party HECM counseling
RELATED: Is a Reverse Mortgage Right for Me? Your Complete Guide
Bridge Loan
Bridge loans are short-term loans that allow you to "bridge the gap" between the sale of your current home and the purchase of a new space. This type of loan provides temporary financing to cover the down payment or purchase price of the new home until the sale of your existing home is finalized.
Bridge loans can help prevent delays or missed opportunities in the downsizing process; however, it's important to note that bridge loans may come with higher interest rates and fees, so it's crucial to carefully consider the costs and ensure you have a solid plan in place.
Home Equity Line of Credit (HELOC)
With a Home Equity Line of Credit (HELOC), you can tap into the equity you've built in your property and access funds as you need them, just like having a reserve of cash at your disposal. This feature makes a HELOC incredibly convenient when you come across deals on new furniture or appliances for your downsized home. Instead of having to pay for these purchases upfront with your savings, you can utilize the HELOC to cover the costs and then pay it back at your own pace.
RELATED: How a HELOC Can Help You Invest in Real Estate
Cash-out refinance
One other possible option is a cash-out refinance, which allows you to refinance an existing mortgage and borrow additional funds based on the equity you have built up in your current home. The cash received from the refinance can then be used to purchase your downsized home.
Once you are approved for a cash-out refinance, the next step typically involves an appraisal to assess the equity in your home; This confirms whether you have sufficient equity to proceed with the refinance. Once the appraisal confirms your eligibility, you will schedule a closing. During closing, you will finalize paperwork, and upon completion, receive the funds from your cash-out refinance.
It's important to carefully evaluate the terms, interest rates, and closing costs associated with a cash-out refinance. Click here to connect with your neighborhood Mortgage Advisor.
RELATED: Need Extra Funds? Here's What a Cash-Out Refinance Could Do for You
Moving and Downsizing Services
When it comes to the physical aspects of downsizing and relocating, enlisting the help of a professional can provide numerous benefits over friends or family members. Here are some key advantages:
Expertise and efficiency. Downsizing companies specialize in navigating the process of decluttering, organizing, and packing belongings. They bring valuable expertise, efficient techniques, and proven strategies to streamline the moving process.
Packing and purging tips. If desired, these experts can also provide advice and tips on how to efficiently pack belongings and make decisions about what to keep, donate, or sell. They can offer guidance on sorting items, prioritizing sentimental items, and effectively utilizing storage solutions.
Customized solutions. Downsizing experts can tailor services to meet specific needs and packing preferences. Whether you require assistance with decluttering, packing, organizing, or coordinating logistics, they can create a unique plan to ensure a smooth and well-organized move.
Emotional support. Downsizing companies understand the emotional attachment people may have to their belongings and can provide compassionate support. They can offer guidance on managing sentimental items, facilitating discussions with family members, and creating a supportive environment.
RELATED: Moving Hacks: 12 Essential Tips to Simplify Your Move
Explore All of Your Downsizing Options Today
Whether you're an empty nester, approaching retirement, or simply seeking a more comfortable and fulfilling lifestyle, downsizing can open up new possibilities. If you're considering downsizing your home, take time to explore all of your options with a trusted neighborhood mortgage professional, or click here to read other recent blogs.
*Contents not provided by, or approved by FHA, HUD, or any other government agency. At the conclusion of a reverse mortgage, the borrower must repay the loan and may have to sell the home or repay the loan from other proceeds; charges will be assessed with the loan, including an origination fee, closing costs, mortgage insurance premiums, and servicing fees; the loan balance grows over time and interest is charged on the outstanding balance; the borrower remains responsible for property taxes, hazard insurance and home maintenance, and failure to pay these amounts may result in the loss of the home; interest on a reverse mortgage is not tax deductible until the borrower makes partial or full repayment.
Categories
Archives
Recent Posts
Getting started >
You bring the dream. We'll bring the diagram.
There's a financing solution for just about every situation.
Let's go get it

What our clients say >
I felt like I was treated like family, great communication and helping me with any questions I had.
Testimonials

Getting started >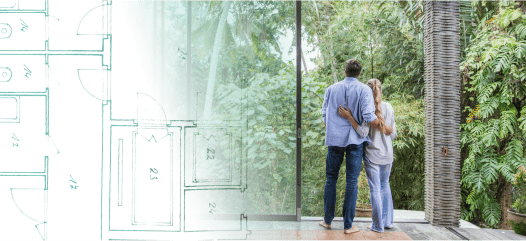 You bring the dream. We'll bring the diagram.
There's a financing solution for just about every situation.
Get started

Find an advisor >
Where does your sun shine? Find your local advisor.
Enter your city or state to see advisors near you.
Find advisor

Careers at PacRes>
We're growing. Grow with us.
Careers at PacRes reward excellence in mortgage banking.
Build a better tomorrow