< Back to News & Insights
How to Make Friends in a New Neighborhood
Spencer Holden,
Sr. Mortgage Advisor
August 29, 2022 — 6 min read
When you move to a new home, do you go out of your way to meet people, or go about business as usual? Whether it's a small town or a big city, face-to-face interactions are key if you're wondering how to make friends in a new neighborhood. Research indicates that
at least 61 percent
of people living in the U.S. are interested in meeting new neighbors. From hosting a housewarming party to shopping local or joining a club, here are some tried and true ideas on how to make friends in a new neighborhood.
How to Make Friends in a New Neighborhood
Moving can be a stressful life event, and meeting new neighbors can be a challenge for homebodies and social butterflies alike; however, don't panic, because, with just a little effort, it's easy to make friends after moving to a new environment. Of all the ways to make friends, however, the most important is this: be yourself, and never turn down an invitation if you're available. While snuggling up with ice cream and your favorite TV show sounds great, it's better to accept invitations, which will lead to more opportunities to build relationships.
1. Hosting a Housewarming Party
Believe it or not, food is one of the fastest ways into your future friends' hearts. So, once you've spent some time unpacking, grab your favorite food and drinks and take initiative to host a housewarming party! Before playing host, you'll want to have your boxes unpacked and furniture in place. You may even want to complete a few projects, like painting. Finally, if you're new to hosting a housewarming party, it's important to feel familiar enough with your new space to know how many people it can accommodate. Most importantly, you want to feel comfortable when meeting new neighbors, so it's okay to wait a few months if that's what it takes.
If you're thinking about a hosting a housewarming party, consider the following questions:
What's my budget and how many people will fit comfortably inside my home?
What's the best time of day or week for guests--is it in the evening after school, or on weekends?
What foods and drinks will I serve, and will I need vegetarian, vegan or gluten-free options?
Which activities and what party games will help to break the ice?
Should I send out invitations through the mail or online?
2. Attending or Volunteering at Community Events
Whether it's Christmas or Halloween, most neighborhoods host local events and participate in holiday happenings. If you want more opportunities to make friends with neighbors, attend and volunteer to help organize these events. Most cities have online calendars or a website where they list community events like concerts, art festivals, farmer's markets, or sporting events. You can also check out
this website
to search for events near you. You can
find additional volunteer opportunities online
by entering your city and your areas of interest.
3. Letting Dogs and Kids Break the Ice
More than
38 percent of US households have a dog
, and 100 percent of those dogs will need to go outside to do their business and stretch their legs. You may notice a neighbor who is always out walking with their dog, so if you have one too, why not organize a play date? If both dogs get along, you can invite them over for a play date or set something up at a local dog park. If you have young kids, make a point to meet the parents of your kid's school friends. You can organize a play date over the weekend, or sign your kids up for after-school programs that other kids are enjoying.
4. Shopping at Local Businesses
If you're wondering how to make friends in a new neighborhood, but have errands to run, why not hit two birds with one stone? Most business owners are eager to meet and get to know their patrons, especially if they live locally. Spending time at local coffee shops, gyms, or that restaurant everyone talks about will help break the ice and give you the opportunity to build a relationship. If you visit the shops frequently enough, you may meet other community members who enjoy shopping local, and you could become shopping buddies.
5. Joining a Group or Club
If you enjoy a glass of wine and quality conversation, step out of your comfort zone to meet new neighbors. Many cities have clubs or groups that tour local wineries, breweries, or other hot spots. For book lovers, it's easy to find a local community online with help from resources like
Reader's Circle
. Joining a sports fan club is also a great way of meeting new neighbors with similar interests. No matter the sport or the team, chances are, there's someone in your area who is also a fan. The best place to find a fan club is through the team's official website. If there are no groups or clubs that you're interested in, why not start your own? You'll meet lots of people all at once, and you're guaranteed to have at least one similar interest. Find additional opportunities to meet new neighbors through resources like
Meetup
.
6. Connecting With Other New Residents
If there are other neighborhood newbies, why not reach out and befriend them? There's a good chance that they aren't familiar with anyone in the neighborhood either, so you can help each other out. Start on common ground by welcoming them to the neighborhood and gifting them cookies, cupcakes, or other treats. Show genuine interest in their jobs, families, or hobbies, and don't be afraid to say hello if see them across the street. If the relationship is off to a strong start, ask them to connect on social media and take the initiative to invite them over for a coffee, meal, or a game night when it feels right.
7. Smile, Wave, and Compliment Your Neighbors
When you compliment others, it shows that you're taking an interest in their lives and choices. Moreover, when you smile at someone, they tend to smile in response. This stimulates endorphins, which will help your neighbors associate you with feeling good, according to researchers. Over time, this may make them want to spend more time with you. If you're looking for a conversation starter when meeting new neighbors, or if you're looking forward to hosting a housewarming party, take a few minutes each day to notice the people that pass by your home
--
what activities are they doing, what are they wearing, and who is with them? If possible, let them know that they have an adorable puppy or baby, or talk about how you admire their necklace or shoes.
It takes time to settle in, but you're not alone--contact your local Mortgage Advisor if you have questions about how to make friends in a new neighborhood, or visit our blog for more homeownership tips.
Categories
Archives
Recent Posts
Getting started >
You bring the dream. We'll bring the diagram.
There's a financing solution for just about every situation.
Let's go get it

What our clients say >
I felt like I was treated like family, great communication and helping me with any questions I had.
Testimonials

Getting started >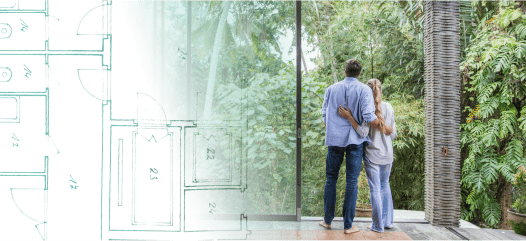 You bring the dream. We'll bring the diagram.
There's a financing solution for just about every situation.
Get started

Find an advisor >
Where does your sun shine? Find your local advisor.
Enter your city or state to see advisors near you.
Find advisor

Careers at PacRes>
We're growing. Grow with us.
Careers at PacRes reward excellence in mortgage banking.
Build a better tomorrow