< Back to News & Insights
12 Moving Tips You Actually Need
June 20, 2019 — 6 min read
You've closed your loan, found your dream home, and now it's
finally
time to move. But, wait. Where do you even
begin
? You need to start packing (and soon), but you still need to use most of your items. So, before you start panic packing, check out these moving tips. (You can also see even MORE tips on our
Pinterest
.)
Know the Process
1) Book Early in the Day & in Advance
This may seem obvious, but once the buying/selling/moving process begins, actually scheduling the movers may completely slip your mind. Moving experts suggest you book as soon as you know your moving date and schedule as early in the morning as possible. A sunrise move will especially be important for people planning to move in the summertime when temperatures are higher. Scheduling a time in the middle of the week, rather than the weekend, could also save you money and guarantee that your move is the
only
move on the schedule for the day.
2) Use Their Movers & Your Truck
Sometimes the move is just too big to handle on your own. If you do decide to hire a moving company,
HomeLight
recommends using your own moving truck, rather than borrowing the moving company's truck on top of their services. The additional fees won't be worth it in the end.
3) Have the Essentials with You
Whether you're moving down the street or around the world, it doesn't hurt to have the essentials on you. At the very least, pack an overnight bag. If a moving company is planning on taking a few days to arrive at your final destination, you'll want to make sure you have:
Clothes
Sturdy Shoes
Important Documents (Social Security card, ID's, Passport, etc.)
Cash
Chargers (for phones, laptops, etc.)
Keys to the New Home
Get Organized
4) Take an Inventory of Each Room
After you have the moving company scheduled, essentials packed and stored, and any other preparations made, you need to take an inventory. It's hard to know what to pack when you don't even know what you have. Start in commonplaces with bigger items and work your way to bedrooms and bathrooms that will most likely need extra attention. Throw away trash and expired items during this process to save yourself time when packing.
5) Get Rid of Unwanted Items First
When you begin packing, one of the most important questions you should ask yourself is, "Do I have space for this?" You don't want to show up to your new house with a couch that's too big. Measure larger furniture pieces and clean out closet spaces so you know how much you'll need to donate or sell before the time comes. If you have too many items to load up in the car, schedule a time for the items to be picked up. (Don't forget your receipt--donations can be written off on your taxes!)
6) Label Smarter
As you begin the packing process, it's crucial to think of how everything will be unpacked as well. When the boxes are unloading, what's the quickest way to get items where they need to be? We recommend using colored markers, tape or sticky notes to indicate which room the box will go to. When packing, pack one room at a time and label everything extensively during the process. It'll only take longer to put things away if the kitchen pans are mixed in with books from the living room. You'll thank yourself later.
Where to Begin
7) Duplicates, Non-Essentials, & Fragile Items
Are you organized? Do you have a plan? Great! It's time to get started.
TheMovingBlog
suggests that items such as art and valuables are the first things taken off of walls and shelves. You'll want to secure a safe spot for those items to stay during the moving process. This is also a great time to take note of any duplicate items you have in your home. If you stick with the inventory system we mentioned above, you'll know exactly which rooms can be cleared of duplicates. There's no need for 4 frying pans or 30 towels if your move is scheduled a week from now.
8) Attic, Basement, & Garage
Now it's time for the dreaded storage spaces. You'll most likely need to use these spaces as holding tanks for all the future boxes, so it's important they're cleaned out and sorted. This is also a great time to reorganize or giveaway items you haven't thought about in a while.
9) Books, Movies, & Off-Season Clothes
If you're busy packing and preparing to move, you probably don't have the time to finally get around to that self-help book gathering dust on your shelf. Before you start packing up everyday items, get extra books, magazines, and movies packed and put away first. While you're at it, pack any off-season clothes that might be taking up space in closets. Chances are you won't need your heavy winter coat in July. (Make sure you're still keeping the boxes organized by room during this process.)
Packing Tricks
Packing your entire home is painful enough. Don't make it harder than it has to be!
10) Keep Items on the Hanger
Have you tried this? Instead of taking items off the hanger, folding, and then packing them, just use a large trash bag to wrap around the bottom of the clothes and use the ties to keep the clothes in place. Take it a step further and use colored ribbon on each bag to separate the clothes out by person.
11) Heavy Items in Small Boxes
Heavy things are much easier to carry when they're in smaller portions. Items like kitchen plates, books, and shoes would be much easier to carry in a few smaller boxes than all at once.
12) Use What You Already Have
The moving process can get expensive quick. Before you invest your life savings on cardboard boxes and packing peanuts, look around to see what you already have. Items such as suitcases and laundry baskets can be used to move clothes. Clean socks are perfect for guarding glass cups and other dishes. You can even reuse and recycle things like egg cartons to keep jewelry from getting tangled!
Are you planning on selling and moving soon? Our Mortgage Advisors are here to help you every step of the journey! Fill out the form below to get in contact with us!
Categories
Archives
Recent Posts
Getting started >
You bring the dream. We'll bring the diagram.
There's a financing solution for just about every situation.
Let's go get it

What our clients say >
I felt like I was treated like family, great communication and helping me with any questions I had.
Testimonials

Getting started >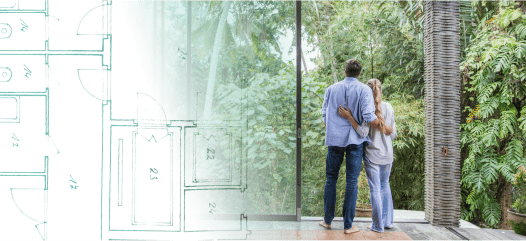 You bring the dream. We'll bring the diagram.
There's a financing solution for just about every situation.
Get started

Find an advisor >
Where does your sun shine? Find your local advisor.
Enter your city or state to see advisors near you.
Find advisor

Careers at PacRes>
We're growing. Grow with us.
Careers at PacRes reward excellence in mortgage banking.
Build a better tomorrow