< Back to News & Insights
The Top 4 Mortgage Mistakes Homebuyers Make
Jan Van Asche,
Mortgage Advisor
February 21, 2020 — 4 min read
Obtaining a mortgage is more than just filling out a quick and easy application online; it's important to work with a professional who can guide you through the entire process, from start to finish. Working with a trusted Mortgage Advisor has countless benefits, but one
major
upside is having someone in your corner that understands your unique financial situation and can help you avoid common mistakes that many homebuyers tend to make.
Getting pre-approved instead of actually approved for a mortgage.
An approval provides proof to the seller that you are both willing and capable of buying a home. Obtaining an approval, rather than a pre-approval, could make the difference between getting a home that's in high demand or not,
especially in booming housing markets.
But how are an approval and a pre-approval different? A loan approval holds more weight than a pre-approval. During the approval process,
an underwriter will look at your credit
records, employment history, income, assets, and the documentation related to the specific property you're financing.
MORTGAGE TERM:
The
underwriter's
job is to determine how much risk the lender will assume if they loan you money to finance your home. For each loan program, there are specific rules and guidelines that underwriters must ensure your information meets in order to confirm you're eligible for the loan. During their review of your loan application and documentation, it's possible the underwriter may ask for clarification and/or missing documents. They will ask for these in the form of a "conditional loan approval"; each item they ask for will be a "condition." Your mortgage banker or team member will contact you to gather the conditions, which they will then submit to the underwriter to obtain your final approval, also called a
"clear to close."
At this point, you already know that everything on the loan that is specific to you has been approved. The only remaining aspect of the loan that would need further review is the property documentation, such as the title report, appraisal, and proof of insurance.
This can make your offer stand out
among others because the seller will feel more confident in a smooth transaction since you already have official approval by an underwriter.
Accepting a rate that seems "too good to be true."
Some lenders know that low interest rates draw the attention of potential homebuyers, even if those rates are not the most financially sound option. It's important that you have a lender who will work with you to get a mortgage
you feel confident with.
For you, an FHA loan with a low down payment requirement might be the way to go. Or maybe you need a home loan that falls outside the bounds of traditional mortgage parameters. Regardless of your situation,
you should feel confident and empowered as a homebuyer.
Trying to time the market.
Timing the housing market is tricky and it's
extremely rare
that it works. Mortgage rates are based on mortgage-backed securities (MBS) that can change minute by minute, hour by hour. Your lender should advise you on when it might be a good time to lock your interest rate, rather than "guessing." Interest rates fluctuate
frequently
, and there are a number of factors that create this change. Even a small percentage difference could end up costing you thousands of dollars over the life of your loan.
Assuming you can do everything on your own.
The internet makes a lot of things seem easy to DIY; but when dealing with a mortgage, even a simple mistake can become very costly. We recommend asking for referrals, doing research, and speaking with multiple lenders until you find the right fit for you. Working with the right lender also plays an important role in your relationship with your real estate agent. Ideally, you'd choose to work with two professionals who understand your long-term goals, and actively work together (and with you) to make that happen!
Whether you're just house-browsing, or ready to buy, we can help you.
Contact a Mortgage Advisor today to learn more.
Categories
Archives
Recent Posts
Getting started >
You bring the dream. We'll bring the diagram.
There's a financing solution for just about every situation.
Let's go get it

What our clients say >
I felt like I was treated like family, great communication and helping me with any questions I had.
Testimonials

Getting started >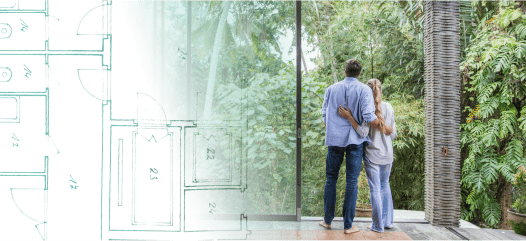 You bring the dream. We'll bring the diagram.
There's a financing solution for just about every situation.
Get started

Find an advisor >
Where does your sun shine? Find your local advisor.
Enter your city or state to see advisors near you.
Find advisor

Careers at PacRes>
We're growing. Grow with us.
Careers at PacRes reward excellence in mortgage banking.
Build a better tomorrow