< Back to News & Insights
The Benefits of Upfront Underwriting
November 17, 2018 — 3 min read
The Importance of Upfront Underwriting
You've gathered your documentation, signed a whole bunch of paperwork, and maybe even made an offer on a home. Your mortgage banker tells you the next step is to go through underwriting. What does that mean? How long does that take? Is an underwriter a human, or a robot?
What are underwriters and what do they do?
At Pacific Residential Mortgage, we have a skillful team of underwriters, who have all been confirmed as 100% human beings. The underwriter assigned to your loan will look at your credit records, employment history, income, assets, and the documentation related to the specific property you're financing. The underwriter's job is to determine how much risk the lender will assume if they loan you money to finance your home. For each loan program, there are specific rules and guidelines that underwriters must ensure your information meets in order to confirm you're eligible for the loan. During their review of your loan application and documentation, it's possible the underwriter may ask for clarification and/or missing documents. They will ask for these in the form of a "conditional loan approval"; each item they ask for will be a "condition." Your mortgage banker or team member will contact you to gather the conditions, which they will then submit to the underwriter to obtain your final approval, also called a "clear to close."
What is upfront, "credit-only" or "TBD" Underwriting?
You can shop for a home with your file already underwritten! Pacific Residential Mortgage offers the option to have a loan go through "credit-only" underwriting, which means an underwriter will review and approve your loan package with just your credit, income, and asset documentation before you are in contract on a specific property. The process for this is the same as listed above. The benefit to a credit-only underwrite is that you will then be shopping for a home with an official loan approval, rather than a pre-qualification or a pre-approval letter. At that point, you already know that everything on the loan that is specific to you has been approved. The only remaining aspect of the loan that would need further review is the property documentation, such as the title report, appraisal, and proof of insurance. This can make your offer stand out among others because the seller will feel more confident in a smooth transaction since you already have official approval by an underwriter.
How long does it take for an underwriter to approve a loan?
This could vary depending on the complexity of your specific loan file. You should receive status updates from your mortgage banker or team member, letting you know when your loan has been submitted, and when your loan approval has been received by the underwriter.
If at any point you have questions about underwriting or loan approvals, please contact us or fill out the below form and we'll be happy to guide you through the process.
Categories
Archives
Recent Posts
Getting started >
You bring the dream. We'll bring the diagram.
There's a financing solution for just about every situation.
Let's go get it

What our clients say >
I felt like I was treated like family, great communication and helping me with any questions I had.
Testimonials

Getting started >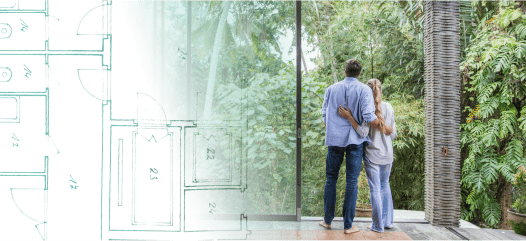 You bring the dream. We'll bring the diagram.
There's a financing solution for just about every situation.
Get started

Find an advisor >
Where does your sun shine? Find your local advisor.
Enter your city or state to see advisors near you.
Find advisor

Careers at PacRes>
We're growing. Grow with us.
Careers at PacRes reward excellence in mortgage banking.
Build a better tomorrow