< Back to News & Insights
Buying A Home This Spring? What to Expect
May 28, 2019 — 3 min read
Spring is a
great time to buy
a house since the housing market remains highly active throughout both spring and summer. The season often kicks off like the frenzy of an Indy 500 race but eases into the more even-paced rhythm of a marathon, with competitive negotiations and people setting down roots in new homes. Each season has certain subtle and not-so-subtle differences that buyers should be aware of. With the economy booming and rates stabilizing, spring is an excellent time to buy a new home. That being said, there are factors potential home buyers should anticipate in the spring market.
New Home Inventories Are Low
According to reports on
Kiplinger.com
, new home construction nationwide continued to sag during the first quarter of 2019. Single-family home starts were down month-over-month, and multifamily development remained flat. But the telltale sign that the housing market will likely suffer new construction shortages is that
building permits reportedly declined 1.7 percent in March
even after a modest backslide in February. Despite the sluggish data, new-home sales were on the rise in the first quarter by as much as
4.5 percent
. These indicators could project into a ferociously competitive housing market as spring wanes and summer kicks off. The smart money might be to buy a new home sooner than later as listing prices could uptick.
Millennials Could Cause Run On Larger Homes
It's common for sellers to put their existing home on the market during spring in hopes of attracting families with children.
Many people prefer to transition at the end of a school year and allow their children to avoid mid-semester disruption
. That's one reason there are generally plenty of homes on the market during spring. The numerous listings are also expected to be met with a high volume of buyers. Millennials have led the
home-buying statistics
on several fronts and are expected to continue to push from starter-homes to larger properties to accommodate growing families. Millennials appear to be
marrying later
than previous generations, and that could mean a run on homes with enough rooms to grow.
Buying A Home This Spring Makes Sense
Several indicators point to this spring being a preferable time to purchase a home. According to housing market experts such as
Core Logic
, prices have only modestly increased this year. However, national home prices
reportedly increased by approximately 4 percent since 2018
. The other side of that coin is that resources such as Core Logic are predicting a hike upwards of 4.7 percent by the spring of 2020. Spring buyers can expect to save a significant amount by taking advantage of home prices now. If the economy continues its juggernaut-like behavior and prices do, in fact, jump up 4.7 percent,
buyers who wait could regret it this time next year
.
Do you have questions about buying a home this spring? For those, and all other mortgage-related questions, fill out the form below or contact us today!
Categories
Archives
Recent Posts
Getting started >
You bring the dream. We'll bring the diagram.
There's a financing solution for just about every situation.
Let's go get it

What our clients say >
I felt like I was treated like family, great communication and helping me with any questions I had.
Testimonials

Getting started >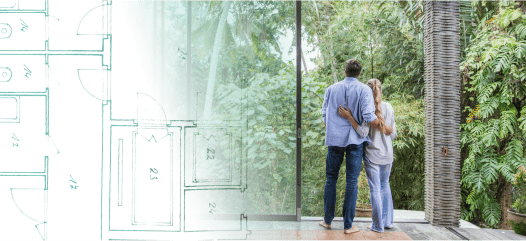 You bring the dream. We'll bring the diagram.
There's a financing solution for just about every situation.
Get started

Find an advisor >
Where does your sun shine? Find your local advisor.
Enter your city or state to see advisors near you.
Find advisor

Careers at PacRes>
We're growing. Grow with us.
Careers at PacRes reward excellence in mortgage banking.
Build a better tomorrow