< Back to News & Insights
Spring Buyer's Market 2019: An Overview and Analysis
April 22, 2019 — 4 min read
You may have heard or
read
somewhere that spring is the best time to buy a home. But why? Overall, the inventory increases in the spring. The current median sale prices remain relatively stable, so you're less likely to be outbid beyond your optimal price range. Today we will start with a look at the overall national buyer's market statistics. Following that, we'll take a more in-depth look at the Portland metropolitan area, for a regional-specific overview of the 2019 spring buyer's market.
How's the National Buyer's Market so far?
According to market research by
Redfin
, national home prices have jumped just 2% as of mid-March 2019. This is a small jump compared to this time last year, home price gains had a 10% annual increase. Redfin's data indicates that compared to last year, this is a great year to be a buyer in the spring. An additional sign that the housing market favors buyers right now: 56 percent of buyers nationwide who purchased a home in the first quarter closed on the first home on which they made an offer. These numbers are up compared to last year when the figure was at 52 percent. This first-offer success rate is the highest it's been in the past three years. Nationwide, the number of new listings available for March is up by almost 30% as of mid-March's data. The combination of first-offer success rate and increased available listings adds up to a very favorable real estate market for buyers this spring. As we get further into the season, more and more listings flood the market. This equals less competition for buyers, which will increase the odds of first-offer success. These market conditions mean fewer chances of bidding wars or sales price escalation clauses, terms which tend to favor sellers.
What's the 2019 Portland Spring Buyer's Market Like?
As we narrow our focus down to the Portland metropolitan area, the data is even more conclusive. For Portland, home prices have jumped 1.8%, which is .2% lower than the national median home price increase. The year-over-year analysis of homes sold in the Portland area decreased by 9.3%. New listings are up by 2.1% annually, and 41.2% month-over-month, again as of mid-March 2019. The numbers for overall homes for sale in the Portland area are up 30.1% as compared to last year. Portland's increase in first-offer success rate is in line with the nationwide data. For Portland, the
first-offer success rate
for the first quarter of 2019 is at 49.7%, a 3.7% increase from last year's first quarter numbers. As more supply emerges in the market, buyers have more choices. With the overall decrease in homes sold, buyers also have the luxury of
more time
to think before committing to a specific property. PWC lists Portland as the second highest market for development and redevelopment opportunities in their Emerging Trends in Real Estate 2019 Survey, trailing right behind Miami, FL.
Additional Motivation to Buy in the Portland Market
The median property price in the Portland real estate market is $425,500, which is almost double the national average of $226,700. However, as you digest that info, you need additional information to put those figures into perspective. Due to the higher prices, homes remain on the market for longer, which tends to make sellers more open to negotiations and lower offer prices. The national average for home sales is 49 days on the market. For Portland,
the figure doubles
, at 98 days on the market. Something else to keep in mind this spring is home value appreciation. For the Portland-area market, property values have appreciated 49.47% over the last ten years. This means overall, real estate is a sound investment in the Portland area, as home values continue to appreciate. The good news for today's buyers is that while the appreciation continues to rise, it has slowed considerably over the past year.
Zillow
shows that Portland-area home values are forecast to go up .4% over the next year. The slower increase in values is good for buyers because it means they're less likely to be priced out of the market, but are still likely to see their home values increase over time. Based on the data for Portland-area real estate compared to national averages, now is a great time to buy. As more and more home listings come onto the market, the outlook for spring 2019 is great for buyers.
Do you have questions about the spring buyer's market trends, or need a referral for a real estate agent? For help with these and all other home financing topics, fill out the form below or contact us today for more info!
Categories
Archives
Recent Posts
Getting started >
You bring the dream. We'll bring the diagram.
There's a financing solution for just about every situation.
Let's go get it

What our clients say >
I felt like I was treated like family, great communication and helping me with any questions I had.
Testimonials

Getting started >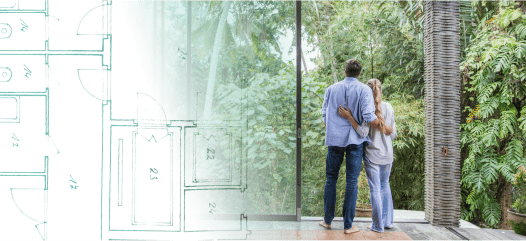 You bring the dream. We'll bring the diagram.
There's a financing solution for just about every situation.
Get started

Find an advisor >
Where does your sun shine? Find your local advisor.
Enter your city or state to see advisors near you.
Find advisor

Careers at PacRes>
We're growing. Grow with us.
Careers at PacRes reward excellence in mortgage banking.
Build a better tomorrow