< Back to News & Insights
How to Buy or Sell a Home During COVID-19
April 24, 2020 — 4 min read
The COVID-19 pandemic has impacted almost every aspect of life as we know it, so it's no surprise that the housing industry has also been required to make changes, as well. For those wondering if it's even still possible to buy or sell a home right now, you're not alone. Thankfully, as the market has changed, so have the players. From real estate agents to mortgage lenders, the services you depend on are still open for business and ready to help when you need us. However, some processes have changed for the time being. Let's break down what you need to know if you plan on buying or selling a home during the current circumstances.
What You Should Know as a Seller
Life comes at you fast, and no matter how soon your local economy felt the impact of the 6-foot phenomenon, you probably didn't expect to face a national pandemic as part of your selling experience. Luckily, you can still sell your home, as long as you're willing to be patient and open-minded.
Appraisals and Inspections
Home inspections are not a required process for all loan approvals, but unfortunately, for our current circumstances, appraisals are required. In an effort to work around new social distancing measures, many loans are allowing exterior, or
"drive-by," appraisals.
This process includes the appraiser driving by the home in question, taking pictures of the current state of the property, evaluating other homes in the neighborhood, and other tasks that can be done by analyzing assessments, rather than going in the house.
Inspections,
which are already optional in some cases, are being waived. However, it's usually in the best interest of both parties (buyer and seller) to still have an inspection done on the property. As the homeowner, you should not allow anyone in your home if you or anyone else is showing symptoms of COVID-19, or if you have been exposed to someone that does have it. If all is well, expect your inspector to need the entire house empty for at least a 2 to 4-hour period. If you have questions about
how this process
will work for your home, rely on the requirements and suggestions of your inspector exclusively.
What You Should Know as a Buyer
Whether you're looking to move out of necessity, or you began the process before the pandemic, you likely have concerns about buying in the current market. The good news is, lenders are still approving loans. Not only that, but most of the mortgage process can also be completed online and over the phone, so most applicants won't see drastic changes to the lending process. For questions about your specific financial situation, we suggest you speak with your Mortgage Advisor.
How to Tour a Home
No one wants to purchase a home sight unseen. For a decision this big, it's crucial that you feel confident about the property in question. Thanks to modern technology, many homebuyers can do a
"virtual tour"
of the home, which in most cases, will include viewing a 3D rendering of the floor plan and 360 images of each room and walk space. If you live in a state with no shelter-in-place requirements, precaution is still highly advised. Keep a safe distance from others in the home, avoid touching doorknobs/light switches, and wear a mask when you can.
Closing on a Home
It
is
still possible to close on a home despite our current circumstances. However, just as we mentioned before, patience is incredibly important right now. There will likely be a few delays in the closing process due to social distancing requirements. Many states are finding alternatives to the standard closing procedures, which include passing documents through a window, signing at least 6-feet away from each other, and using hand sanitizer at all times.
The Bottom Line
Whether you feel confident going through with your transaction, or you'd rather wait, the choice is ultimately up to you. If you feel unsure of any part of the home buying or selling process, reach out for clarity and guidance. Don't be afraid to ask questions.
We're here for you! Contact a Mortgage Advisor today about your home loan options.
Categories
Archives
Recent Posts
Getting started >
You bring the dream. We'll bring the diagram.
There's a financing solution for just about every situation.
Let's go get it

What our clients say >
I felt like I was treated like family, great communication and helping me with any questions I had.
Testimonials

Getting started >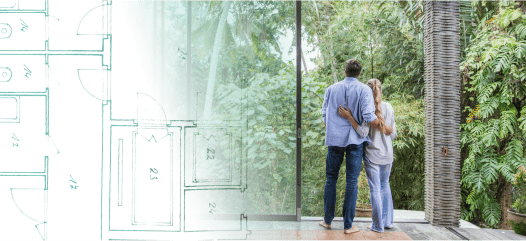 You bring the dream. We'll bring the diagram.
There's a financing solution for just about every situation.
Get started

Find an advisor >
Where does your sun shine? Find your local advisor.
Enter your city or state to see advisors near you.
Find advisor

Careers at PacRes>
We're growing. Grow with us.
Careers at PacRes reward excellence in mortgage banking.
Build a better tomorrow