< Back to News & Insights
What is a "Zoom Town?"
November 20, 2020 — 4 min read
When the world came to a screeching halt back in March, we thought it was safe to assume that quarantining would quickly become something of the past. Today, nearly eight months since most U.S. cities began lockdowns, Americans are canceling their holiday plans and hunkering down for a long winter. As Covid-19 remains a lingering presence, many homeowners are facing an interesting question-- one that hasn't really occurred until 2020. "Do I have to live
here
?"
Zooms & Booms
Schools are closing, restaurants are take-out only, and employees are encouraged to work-from-home when they can. But even before the pandemic, remote work was already on the rise. As technology rapidly progresses, it's become exponentially easier to work and collaborate as a team, even thousands of miles apart. In fact, 4.7 million people in the U.S. were already working from home before 2020-- a
173% increase since 2005.
Since the start of the pandemic, these numbers have sky-rocketed to even higher numbers as companies have adapted a full-time, work-from-home model. With no physical ties keeping homeowners in one spot, some people are making the move out of major cities into less expensive suburbs and vacation towns, aka
zoom towns
. Not to mention, rates are still at historic lows which increases buying power, especially for first-time buyers and those looking to invest in a second home. Even with low housing inventory, this new wave of buyers is finding a way to make it work.
Cities in Demand
A recent real estate report* found that remote work has the potential to open up homeownership to nearly two million renter households. Millennials are a large portion of this group, with nearly half of the 1.92 million renter households belonging to people 26 to 40-years-old.
Here are seven zoom towns you should keep an eye on:
1. Kingston, New York
Median Home Cost: $171,000 Zoom Town Benefits: Kingston tops the list with its' vibrant arts community, revitalized historic district, fishing, skiing, rock-climbing, and so much more!
2. Lewisburg, Tennessee
Median Home Cost: $129,900 Zoom Town Benefits: With affordable living just an hour outside of Nashville and Huntsville, this little city has officially become a desired living location.
3. Martha's Vineyard, Massachusetts
Median Home Cost: $894,900 Zoom Town Benefits: Only accessible by boat or air, this gorgeous location is a haven for those looking to get away from the pandemic.
4. Butte, Montana
Median Home Cost: $132,400 Zoom Town Benefits: Blue skies, endless mountains, and wide-open spaces. What more could you ask for?
5. The Hamptons, New York
Median Home Cost: $1,486,700 Zoom Town Benefits: Looking for a relaxing, extended vacation outside of the city? The Hamptons offer luxury homes, upscale restaurants, and miles and miles of sandy beaches.
6. Aspen, Colorado
Median Home Cost: $1,635,500 Zoom Town Benefits: Set in the Rocky Mountains, Aspen is a skier's paradise. The breathtaking scenery is nice sight for sore eyes and big-city homeowners who normally only stop in on vacation.
7. Cape Cod, Massachusetts
Median Home Cost: $429,900 Zoom Town Benefits: Quant shops, biking trails, golf, boats, and most importantly, peace and quiet. This little cape off the coast of Massachusetts is perfect for work-from-home employees looking to relocate.
Timing the Market
Currently, the demand for housing is high and inventory is low, which means we're experiencing a
seller's market.
This often leads to multiple buyers interested in a single property. Typically, this is an ideal time for homeowners to sell because there's a better chance the property will sell for the asking price, if not higher.
Homebuyers should be highly prepared
when making an offer on a house in a seller's market. Because the seller has the advantage, buyers will want to make sure that they:
Know how much house they can actually afford
Meet with a lender to get approved for a loan
Have a down payment saved
Although it's impossible to predict exactly what will happen in the housing market in the next few months, let alone over the next few years, it's important to sit down with a financial expert to discuss all of your options. You don't want to leave money on the table because you waited to buy.
We're here when you're ready! Fill out the contact form below to connect with a licensed Mortgage Advisor.
[sc name= "form-handler-contact-us"]
*Source: http://zillow.mediaroom.com/2020-09-08-Remote-Work-Could-Open-Homeownership-to-Nearly-Two-Million-Renter-Households
Categories
Archives
Recent Posts
Getting started >
You bring the dream. We'll bring the diagram.
There's a financing solution for just about every situation.
Let's go get it

What our clients say >
I felt like I was treated like family, great communication and helping me with any questions I had.
Testimonials

Getting started >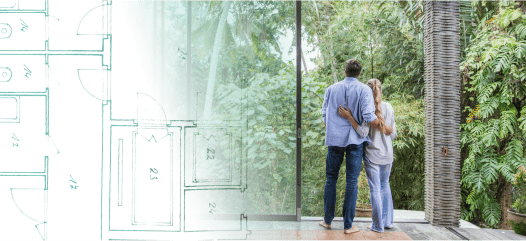 You bring the dream. We'll bring the diagram.
There's a financing solution for just about every situation.
Get started

Find an advisor >
Where does your sun shine? Find your local advisor.
Enter your city or state to see advisors near you.
Find advisor

Careers at PacRes>
We're growing. Grow with us.
Careers at PacRes reward excellence in mortgage banking.
Build a better tomorrow