< Back to News & Insights
Your Cold Weather Checklist
August 31, 2018 — 4 min read
Autumn is upon us, but before the leaves begin to change and the air begins to cool, you will want to make sure your house is ready to face the coming months. To help you
prepare
, here are ten recommendations that should top your priority task list this fall.
Outdoors:
? Organize your garage or shed
Shift your summer gear (lawn furniture, umbrellas, beach toys, etc.) to the back of your storage area, and bring your fall and winter tools (rakes, snow shovels, winter sports equipment, etc.) to the front, so they are easily accessible.
? Prepare your plants
There are a few things you can do to prepare your greenery for the winter and create a better environment for spring:
Inspect trees by checking for damaged limbs that may break too close to power lines or your roof. In case a storm hits, you don't want to risk having a power outage or damage to your home.
Cut back bushes, shrubs, and flowers as recommended for your climate zone.
Store flowerpots away.
Apply lawn fertilizer to prevent winter damage and spring weeds.
? Clear the gutters
Now is the time
to clear out debris and check for breakage in your gutters. While you're up there, inspect your roof for damaged shingles, flashing, or vents. Remember to check that your downspouts and extensions are firmly attached so that rainwater is running
away
from your home's foundation.
? Turn off outdoor plumbing
Drain outdoor faucets and sprinkler systems, covering them to prevent pipes bursting when frozen. This is one group of tasks that could save a lot of time and money come the spring season.
? Put on a coat... of paint
Autumn's lower temperatures and low humidity make it a great time of year to freshen your home's exterior paint. While you're out there, check your home's exterior for cracks or holes. Try to keep as much moisture outside as possible during these chilly upcoming months.
Indoors:
? Check Your Heating System
Heating repair services will likely be booked up as soon as temperatures drop below freezing so make sure your heater is working before you need it. Have them check for heating efficiency, change the air filter, and do a carbon monoxide check, to ensure air safety. It's also a good idea to stock up on extra air filters and change them every few months.
? Install a programmable thermostat
There are many affordable choices out there, and some can be controlled from your smartphone. Preset temperatures for peak and minimal usage times and save yourself some money on heating bills -- plus, ensure you've got a cozy home to wake up in and return to.
? Set up and clean humidifiers
Portable humidifiers are an inexpensive remedy for dry skin, sore throats, and even cracked wooden furniture, caused by the warm, dry air from your heater.
? Check windows and doors for drafts and leaks
Keep the warm air inside and the cold air outside. Inspect all outward facing doors and windows. Tip: Place a piece of paper in the entryway and close the door. The paper shouldn't be able to slide back and forth easily; if it can, you may need to replace your weather stripping. Also, now's the time to re-caulk the windows and door casings if needed. If your glass is old or damaged, you may consider completely replacing windows or doors. This could save you on heating/cooling bills as well as your safety in the future.
? Inspect your fireplace
Clean out any leftover debris, inspect the flue, and fix any cracks in the doors and shields. Now it's time to stock up on firewood!
Safety Tips:
Replace the batteries in your smoke alarms and carbon monoxide detectors. An excellent way to remember to do this is always to replace the batteries when you change the clock for daylight saving time.
Create a family fire escape plan, or review the one you already have. Put together an emergency preparedness kit so that you are ready for winter power outages.
Once you finish with your cold weather home checklist, you will be ready to enjoy the coming seasons in your warm, comfortable home.
We are here for you through every season. If you are interested in discussing your financing options or would like a mortgage review, contact us today!
Categories
Archives
Recent Posts
Getting started >
You bring the dream. We'll bring the diagram.
There's a financing solution for just about every situation.
Let's go get it

What our clients say >
I felt like I was treated like family, great communication and helping me with any questions I had.
Testimonials

Getting started >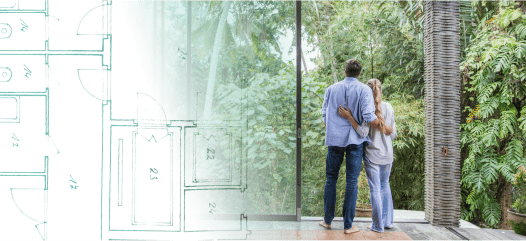 You bring the dream. We'll bring the diagram.
There's a financing solution for just about every situation.
Get started

Find an advisor >
Where does your sun shine? Find your local advisor.
Enter your city or state to see advisors near you.
Find advisor

Careers at PacRes>
We're growing. Grow with us.
Careers at PacRes reward excellence in mortgage banking.
Build a better tomorrow