< Back to News & Insights
4 Things Your Mortgage Advisor Wants You to Know
January 10, 2019 — 3 min read
We understand how complex the home-buying journey may seem. Between gathering all the necessary documentation, searching for the perfect home, and finding the loan option best-suited for you, a lot goes into buying a home. That's why PRM has a team of dedicated mortgage professionals with decades of experience to help you through every step. As a result of our experience, we know what it takes to get you in your dream home, but there are a few things we think you should know before you take the next steps towards homeownership.
Here are four things your mortgage banker wishes you knew:
1. Keep Your Mortgage Banker in the Loop
Your mortgage lender should be the first person you call when it comes to any home financial matter. We aren't here to just get you a loan. Our mortgage bankers are here to provide you with any home-buying advice throughout the process and beyond. Whether it's about gathering all the necessary documentation, improving your credit score, or financial regulations and underwriting, it is our job to have the answers to your questions. If we don't know the answer, we will find out.
2. We have a Team Dedicated to You
Your home-buying journey is not possible without a team of professionals to guide you through the process. You'll need a mortgage banker, a real estate agent, an inspector, an appraiser, and possibly a financial advisor or attorney. Luckily, our mortgage bankers have a vast network of real estate and financial professionals that share our dedication to customized home-buying solutions tailored to you.
3. Understand Down Payments - and ask questions!
Our mortgage bankers can help you figure out the best way to fund your down payment, especially when it comes to financial regulations. Depending on the type of loan, there are various stipulations for gift funds, seller concessions, and down payment assistance programs. Our mortgage bankers know the ins-and-outs of every type of loan available, so you can find the mortgage that works best for your financial situation.
4. Don't Make Any Sudden Changes
Making large financial changes in your life, especially during the home buying process, can significantly affect your chances of being approved for a home loan. Taking on new debt, changing jobs, or making a purchase of big-ticket items can change your financial status - thus changing the details of your loan. If you do need to make a significant financial change, contact your PRM mortgage banker first so they can be your advocate and update paperwork as needed. We're here to help and can only assist if we know what is going on in your life and with your finances.
Please contact us or fill out the form below with any home-buying questions or concerns.
We are happy to help!
Categories
Archives
Recent Posts
Getting started >
You bring the dream. We'll bring the diagram.
There's a financing solution for just about every situation.
Let's go get it

What our clients say >
I felt like I was treated like family, great communication and helping me with any questions I had.
Testimonials

Getting started >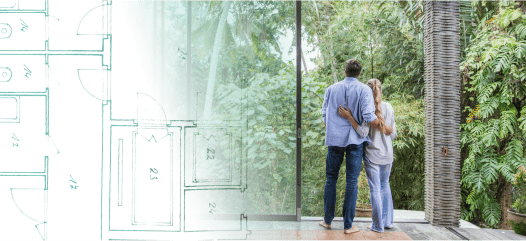 You bring the dream. We'll bring the diagram.
There's a financing solution for just about every situation.
Get started

Find an advisor >
Where does your sun shine? Find your local advisor.
Enter your city or state to see advisors near you.
Find advisor

Careers at PacRes>
We're growing. Grow with us.
Careers at PacRes reward excellence in mortgage banking.
Build a better tomorrow