< Back to News & Insights
What is Earnest Money, and How Much Do I Need?
December 11, 2020 — 5 min read
Did you know that the home buying process starts long before you even start house shopping? Once you decide to become a homeowner, it's crucial to get your financial profile in order. For some, this may look like working to improve credit or pay off debt. For others, saving for a down payment and the earnest money deposit will become their top priority.
What is Earnest Money?
When you start saving to buy a home, you'll likely hear various opinions about how much to save for your down payment, closing costs, etc. However, there's one cost that many borrowers aren't aware of until it comes time to make an offer: earnest money.
Earnest money often referred to as the "good faith deposit," is a deposit that the buyer submits when they make an offer to show that they have a serious intent to purchase the home.
Most often, the amount you'll deposit is between 1-5% of the purchase price, and the funds are generally held in
escrow
with the title company or closing agent.
TIP:
In a
seller's market,
when housing stock is limited, you may be asked to provide an earnest money deposit that is above-market average. Your
real estate agent
will be able to provide more information about your current market and how to make a competitive offer that stands out to sellers and their listing agents. Earnest money is
not
a separate expense as it will be applied to either the buyer's down payment or closing costs. However, it's worth mentioning because the
funds are typically paid when the offer to purchase is made rather than when the loan closes
.
Where Does the Money Go?
As we mentioned above, your earnest money is typically put into an escrow account. These accounts are most frequently used to protect your "good faith" deposit before the transaction closes. The homebuyer can create an escrow account, but their agent will typically be the one to open this account. When the housing transaction closes, the money is then put toward the down payment and closing costs. Once you become a homeowner, you may fund a separate escrow account each month as part of your total monthly mortgage payment, depending upon which loan program you select. Typically, f
or mortgages in which the down payment is less than 20%, the lender will require that your taxes, insurance, and any mortgage insurance be paid as a part of the monthly mortgage installment payment
. When you make a mortgage payment through your loan servicer, the money will be distributed among multiple categories, such as:
Principal and interest on your mortgage
Property taxes
Homeowners insurance
Mortgage insurance
Items not covered through your escrow account:
Utilities and other bills
Necessary home repairs
HOA fees
Learn more about what happens to your escrow account after closing day
here
.
What Happens if the Sale Falls Through?
Depending on the contract's terms and conditions, and whether or not there are allowed timeframes and milestones for reconsideration, buyers can get their earnest money deposit back if the sale happens to fall through or if an issue with the sale arises that was unforeseen at the time the purchase contract was executed. Here are a few cases in which the buyer can typically get their money back.
The buyer's house doesn't sell in time
. If the sale is contingent on the buyer's current home selling in time to purchase the seller's home, any delay in the process could cause the whole transaction to fall through. As the buyer, this contingency protects you from paying two mortgages and allows you to get your earnest money back.
*
In most cases, this contingency must be written into the purchase agreement, but may vary depending on your specific marketplace's customary practices. Speak with a licensed Mortgage Advisor to learn more.
The home inspection reveals unforeseen problems
. A home cannot "fail" an inspection, per se. However, clear
descriptions of any issues
with the home will be provided to the buyer. For large problems, such as cracks in the foundation or roof damage, negotiations may need to be made on the home's selling price. If a compromise cannot be met, the buyer typically has the option to back out of the sale with their earnest money returned.
The appraisal is too low
. Keep in mind that an appraisal is different than a home inspection. Whereas an inspector represents the buyer and is looking for potential issues or structural damage, an appraiser represents the lender and their job is to estimate the property's current fair market value. If the appraisal comes in much lower than expected, most buyers will work with the seller to compromise on a price closer to the appraised value. If the seller were to say no to a compromise, the buyer still has the option to work with their lender to determine how much additional money they need to bring to closing to fund. In the event that all options have been exhausted, it may be easier for both parties to terminate the sale.
The seller terminates the deal
. Perhaps there's no issue with the buyer, but the seller needs to terminate the sale for other various reasons. In this case, the buyer would receive their earnest money back.
Whether you need a home loan today or you're just planning for the future, we can help! Get in touch with a licensed Mortgage Advisor for a complimentary consultation using the form below.
[sc name= "form-handler-contact-us"]
*These are just a few circumstances that can result in an earnest money refund. For more information, speak to a licensed professional.
Categories
Archives
Recent Posts
Getting started >
You bring the dream. We'll bring the diagram.
There's a financing solution for just about every situation.
Let's go get it

What our clients say >
I felt like I was treated like family, great communication and helping me with any questions I had.
Testimonials

Getting started >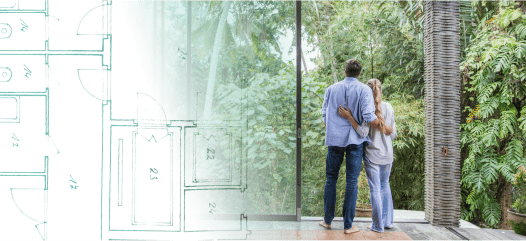 You bring the dream. We'll bring the diagram.
There's a financing solution for just about every situation.
Get started

Find an advisor >
Where does your sun shine? Find your local advisor.
Enter your city or state to see advisors near you.
Find advisor

Careers at PacRes>
We're growing. Grow with us.
Careers at PacRes reward excellence in mortgage banking.
Build a better tomorrow