< Back to News & Insights
What is a USDA Loan?
August 10, 2018 — 3 min read
You may feel more comfortable surrounded by pastures than pavement. If so, buying a home may be within reach, thanks to the U.S. Department of Agriculture's (USDA) mortgage program. In fact, the USDA might have one of the government's least-known, but most cost-effective home buying programs in the marketplace today. The USDA loan is a $0 down payment, 100% financing home mortgage option available to homebuyers searching for their dream home in rural and suburban areas. Don't let its name fool you, this program could be for anyone looking for a home outside of a downtown core or major metro area. In fact,
97% of U.S. land mass is eligible for USDA* financing.
This represents 109 million people, and about one-third of the U.S. population. It's very likely that a property near you qualifies.
How USDA Loans Work
The USDA believes "providing affordable homeownership opportunities promotes prosperity, which in turn creates thriving communities and improves the quality of life in rural areas." Together, PRM and the USDA purposefully provide low-to-moderate income households an opportunity to achieve the dream of homeownership in
eligible rural and suburban areas
. To do this, the USDA guarantees USDA loans against default so that we can provide you with amazing benefits, like $0 down payment, low interest rates, and lenient credit requirements. USDA loans have unique guidelines and requirements that are best handled by a lender with both experience and your best interest at heart. We will handle everything from pre-approval to closing. USDA will put their final stamp of approval on the loan, and we will guide you through the rest.
Qualifying for a USDA Loan
Qualifying for a USDA loan is easier than for many other loan types since the loan doesn't require a down payment or a high credit score. At a minimum, the USDA requires:
U.S. citizenship or permanent residency
Dependable income, typically two consecutive years
The ability and willingness to repay the mortgage - generally no late payments or collections 12 months before the application
An acceptable debt ratio, which can vary by lender and other factors
The homebuyer cannot make more than 115% of the area median income.
To find out if you are eligible for a USDA loan,
contact us
for a quick and easy consultation.
USDA Loan Property Eligibility
One exciting part about USDA loans is that the buyer and the property must both qualify. That's not hard to do. The vast majority of homes in the United States are eligible for a USDA loan and many small towns and suburbs of metropolitan areas fall within these requirements. Additionally, USDA loans are available for the purchase of a single-family home that will be a primary residence. Homes with acreage may be eligible, if the property size is typical for the area and not going to be used for income-producing purposes, such as farming. Income-producing property and vacation homes do not qualify.
Click here to find out if a property is eligible for a USDA loan
.
Next Steps:
If you want to know if you or a home you're interested in qualifies for the USDA home loan program, fill out the form below or
contact us!
We are excited to be your guide to homeownership from pre-approval to closing!
*Some state and county maximum loan amount restrictions may apply.
Categories
Archives
Recent Posts
Getting started >
You bring the dream. We'll bring the diagram.
There's a financing solution for just about every situation.
Let's go get it

What our clients say >
I felt like I was treated like family, great communication and helping me with any questions I had.
Testimonials

Getting started >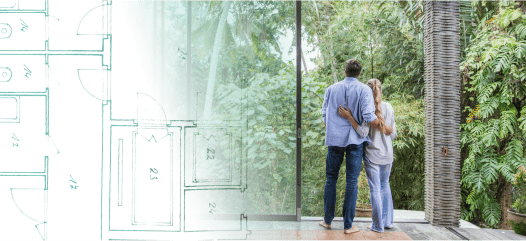 You bring the dream. We'll bring the diagram.
There's a financing solution for just about every situation.
Get started

Find an advisor >
Where does your sun shine? Find your local advisor.
Enter your city or state to see advisors near you.
Find advisor

Careers at PacRes>
We're growing. Grow with us.
Careers at PacRes reward excellence in mortgage banking.
Build a better tomorrow