< Back to News & Insights
What Does a Title Company Do?
August 7, 2019 — 3 min read
Welcome back to homebuying 101! Whether you're a first-time homebuyer new to the process, or a seasoned buyer who just needs a refresher before buying again, you'll be glad you took the time to learn more about the roles of a title company. Let's start from the beginning.
A title company
will wear many hats throughout your home buying experience. It will ensure titles, conduct closings on real estate transactions, and some will also handle the transfer of funds among the parties. However, the most important thing a title company will do is make sure that the title to the property is legitimate. This process is referred to as the title search. During the search, an examination of public records will be done to confirm a property's legal ownership. The title search will also determine if there are any claims on the property.
The title is the actual document
that shows you own a property. Individuals who have legal ownership in a property are considered "on the title" and will sign the mortgage and other documentation.
Title Insurance
Once the title company proves the title to be valid,
title insurance will be issued
for that property. This policy will protect both the lender and the owner against claims or legal fees that could arise over property ownership. Unlike other forms of insurance that protect against future events, title insurance protects against claims for past occurrences. Most title insurance policies will cover:
Ownership by another party
Incorrect signatures on documents, including forgery
Defective recordation
Outstanding lawsuits, or liens
And more
There are two common types of title insurance
: lender's insurance and owner's insurance. Lender's insurance will protect the mortgage company involved in your transaction in the event that the seller is/was not legally able to transfer the title of ownership rights. Owner's insurance is simply that. It protects the owner from title issues. This form of title insurance will usually cost about 1% of the purchase price of the property. However, this
cost will vary
from state to state and by lender requirements.
Picking the Right Title Company
When the time comes to choose a title company, it's important to do your research. Your real estate agent or lender will
most likely
have a strong relationship with a local title company, but you can always choose a different route based on other trusted recommendations. As mentioned above, the cost of the title insurance will depend on the size of the loan. It's recommended that you buy an owner's title insurance policy with as few exclusions as possible. You will also want to guarantee that the policy covers the full purchase price of the home. Luckily, the premium is a one-time fee you will pay when you close your home. If your title company maintains your escrow account, your title agent will reach out to you before the closing. Otherwise, you will deal with your title company at closing when the settlement agent explains the documents you are to sign.
Still have questions? We're here to guide you every step of the homebuying journey. Contact a Mortgage Advisor today for more information.
Categories
Archives
Recent Posts
Getting started >
You bring the dream. We'll bring the diagram.
There's a financing solution for just about every situation.
Let's go get it

What our clients say >
I felt like I was treated like family, great communication and helping me with any questions I had.
Testimonials

Getting started >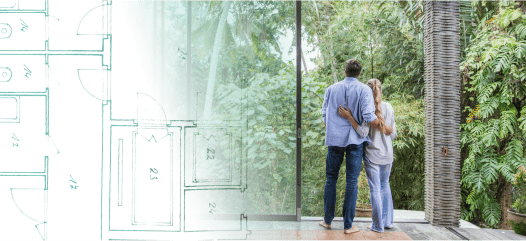 You bring the dream. We'll bring the diagram.
There's a financing solution for just about every situation.
Get started

Find an advisor >
Where does your sun shine? Find your local advisor.
Enter your city or state to see advisors near you.
Find advisor

Careers at PacRes>
We're growing. Grow with us.
Careers at PacRes reward excellence in mortgage banking.
Build a better tomorrow