< Back to News & Insights
What Are Mortgage Points?
Claribel Tejada,
Mortgage Advisor
July 22, 2020 — 3 min read
For the first time in 50 years, mortgage rates
fell below 3 percent
.
Despite economic fears related to the ongoing pandemic, historically low rates have kept buyers interested and current homeowners aware--
refinances are up
107% year-to-year. According to the
Washington Post
,
this most recent drop in July is the fifth time the 30-year fixed-rate has fallen to a new low just in the past several months. If you've been considering buying a home, right now might not feel like the best time. However, with rates this low and the potential to buy down your rate even further, purchasing a home could be the right move for your long-term goals*.
How to Buy Down Your Rate
Mortgage points, sometimes referred to discount points, are fees that are paid upfront to your lender at closing in exchange for a reduced interest rate. This process can be complicated but may be beneficial to homeowners planning to live in their home for an extended period. More on that later. This is how it works. When a borrower pays for "points" on a mortgage, they're actually paying interest upfront. The new rate will then depend on how many points are purchased. Therefore, the more points purchased, the more the mortgage rate will drop. Typically, each point will cost 1 percent of the mortgage amount, or $1,000 for every $100,000. Depending on your financial situation, you may be able to buy multiple points. (Ask your lender for more information about this option.) Not all homeowners will choose to purchase points upfront because of the option to refinance later on down the line. However, if you don't plan on living in your home for the full life of the loan (and rates are already low), buying down your mortgage could save you money.
Calculate Your Break-Even Period
To calculate the length of time it will take to recoup the cost of buying points, divide the cost the points by how much you save on your monthly payment. The resulting number will indicate how long it takes for your monthly payment savings to equal the cost of your purchased points. Keep in mind that the interest rate reduction you receive for buying points is not set in stone and varies depending on your marketplace.
Essential Things to Note About Mortgage Points
Run the numbers.
It's important to do your own research and understand what your long-term financial goals are. That being said, your lender is here to help! The idea of a lower interest rate is appealing, but taking money away from your down payment to purchase discount points could
leave you with MI
and a bigger monthly payment than you intended.
Know your loan.
Points toward an adjustable-rate mortgage (ARMs) typically provide a discount on the loan's interest
only during the initial fixed-rate period
. If you can't reach the break-even period before this period ends, purchase points may not be worth your time or money.
Points affect taxes.
Buying discount points may give you a tax benefit. Speak with a tax professional to learn more.
Rates are currently at a 50-year low. Are you ready to become a homeowner? We can help.
*Speak with a licensed Mortgage Advisor before making any financial decisions.
Categories
Archives
Recent Posts
Getting started >
You bring the dream. We'll bring the diagram.
There's a financing solution for just about every situation.
Let's go get it

What our clients say >
I felt like I was treated like family, great communication and helping me with any questions I had.
Testimonials

Getting started >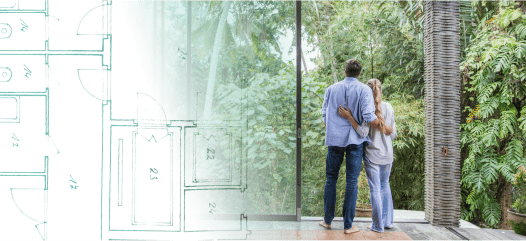 You bring the dream. We'll bring the diagram.
There's a financing solution for just about every situation.
Get started

Find an advisor >
Where does your sun shine? Find your local advisor.
Enter your city or state to see advisors near you.
Find advisor

Careers at PacRes>
We're growing. Grow with us.
Careers at PacRes reward excellence in mortgage banking.
Build a better tomorrow