< Back to News & Insights
What Are Closing Costs?
July 27, 2018 — 3 min read
Know Before You Buy
Whether it's your first home or even your third, there's a lot to learn when you're buying a home. At the beginning of their home-buying journey, many first-time buyers don't know that
there is more cash needed to close the sale than just the down payment
. There are a variety of closing costs which come with the purchase of a home.
What are closing costs?
When purchasing a home, your mortgage lender is required to disclose all fees that are part of the transaction. These fees are known as "closing costs" and are included in your loan estimate at the beginning of the process. Closing costs will be disclosed again in the Closing Disclosure statement you will be given at the end of the process so you will know
what you can expect
.
Prepaid and non-recurring closing costs
There are two categories of closing costs: Prepaid (recurring) and non-recurring.
Prepaid Closing Costs
are expenses that you'll have to pay regularly as a homeowner. When you close on the sale of a home some costs, such as interest or real estate taxes, are due up front. After closing, all of these items are collected as part of your regular mortgage payment. Prepaid closing costs include, but are not limited to:
Interest
Taxes and insurance
Initial escrow deposit
Non-recurring Closing Costs
are the fees and expenses that go along with processing your mortgage. They include, but are not limited to:
Title insurance
Title recording fees
Transfer taxes (a.k.a. Sales Tax)
Fees for pulling credit
Appraisal
Loan origination
Processing fees
Attorney's fees
Inspection fees
Mortgage Insurance - if applicable
How can I expect to pay?
Closing costs vary from loan-to-loan
because many fees are based on the exact amount of money borrowed. The more you borrow, in general, the higher your costs. However, it is a general rule that closing costs run between 2-5% of the sale of the home.
Are all fees paid at closing?
Even though they're called "closing costs," you may be asked to pay some fees as the loan process progresses, like home inspections and appraisals. While your estimated closing costs will be included in the loan estimate, many of the fees listed can change along the way.
Need more options for closing costs?
Find out how Seller Concessions and Interested Party Contributions can assist you with your closing costs.
Closing costs and all cash buyers
If you are purchasing a home using cash only and are not leveraging a mortgage, you will not need to pay all of the same closing costs as a homebuyer using a loan. You won't pay any fees associated with getting a loan, such as origination fees, discount points, fees for pulling credit, etc., but you will still pay taxes, insurance, and other various fees.
We're here to ensure you feel knowledgeable and empowered during your home buying journey and beyond.
If you have any questions about closing costs, your out-of-pocket expenses, or anything mortgage-related, contact us!
Categories
Archives
Recent Posts
Getting started >
You bring the dream. We'll bring the diagram.
There's a financing solution for just about every situation.
Let's go get it

What our clients say >
I felt like I was treated like family, great communication and helping me with any questions I had.
Testimonials

Getting started >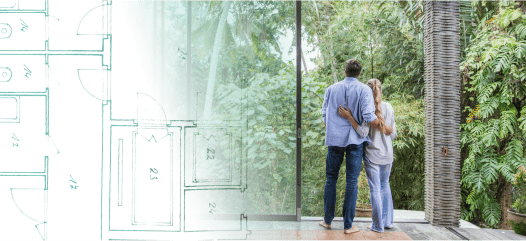 You bring the dream. We'll bring the diagram.
There's a financing solution for just about every situation.
Get started

Find an advisor >
Where does your sun shine? Find your local advisor.
Enter your city or state to see advisors near you.
Find advisor

Careers at PacRes>
We're growing. Grow with us.
Careers at PacRes reward excellence in mortgage banking.
Build a better tomorrow