< Back to News & Insights
10 Virtual Holiday Party Tips You Need in 2020
Robert Thompson Sr.,
Regional Manager
December 17, 2020 — 5 min read
The stockings are hung by the fire with care, the presents are perfectly wrapped under the tree, and all of our friends and family will soon be... meeting us for virtual celebrations! This year has been challenging in many ways, but one positive to come from being physically distanced is the opportunity to still virtually connect. If you and your loved ones are celebrating the holidays from different homes' this year, we can help! Here are a few last-minute ways you can pump up the holiday cheer, even miles apart.
1. Get Tech-y with It!
The first step to hosting a great virtual party is to make sure everyone has their technology setup ahead of time. If you're not quite tech-savvy yourself, don't fret! Here are a few guides to set up a virtual call using a variety of different services.
2. Send a Virtual Invite
One of the great things about hosting a virtual party is that your invitation can be virtual, too! Once you decide on a video chatting service, don't forget to set a time and date for your party with a link to join your call (if needed). Your guests will be thankful for clear instructions and the "heads-up" in case they need to prepare the tech on their end. Looking for some inspiration? Check out these
free e-card templates
and surprise your guests with a ho-ho-holiday text invite!
3. Don't Invite Everyone You Know
It's likely that most partygoers will be thinking virtual this year, meaning calendars will fill up fast. We recommend sticking with a small "guest list" to create more space for intentional conversation with your guests and to keep your extended friends and family from overcommitting to one too many calls.
4. Deck ALL the Halls
Unless you take your guests on a full tour of your home, they may not experience your festive d?cor from the confines of a virtual call! We recommend finding the perfect spot ahead of time and cleaning away anything that might be in the background of your picture. (No dirty laundry on the call, please!) If you can't seem to find the right spot, you still have plenty of other options. In fact, most online video chatting services provide fun and festive backgrounds. Check out these
festive Zoom backgrounds
or upload your own cheerful image!
5. Create an Itinerary
You don't have to plan out every minute of the call, but your guests will appreciate conversation starters or perhaps a game or two! We recommend Christmas trivia, festive bingo, or a competitive round of "Guess That Christmas Song!" Check out this list of the
Top 25 Christmas Songs of All Time
and our
Pinterest page
for more virtual game ideas.
6. Set a Merry Menu
One of the best things about the holiday season is all of the yummy treats involved-- and 2020 is no excuse not to make and enjoy your favorite goodies! Encourage your guests to share their signature holiday treat with everyone, and better yet, drop a link to each recipe in the chat while you're together. Who knows? Maybe a virtual cookbook could be the newest family tradition! Check out these
easy and delicious treats
for more inspiration.
7. Create the Perfect Playlist
Remember the Top Christmas Songs list we mentioned above? Create a playlist of these songs (or your own favorite jingle jams) to play in the background on your call. After the party is over, you can always share this playlist with your friends and family to be listened to again.
8. Reminisce on Past Christmas Parties
Cue the waterworks! It's time to break out the old scrapbooks and share your favorite memories. Though we can't be in-person this season, we can still celebrate past memories and look forward to all the parties to come.
Pro Tip:
If you really want to show off your scrapbooking skills this Christmas, create a
Christmas picture slideshow
and present it during the virtual party!
9. Stay Thankful
2020 has been an eventful year, full of countless ups and downs. The truth of the matter is there is so much to be thankful for that we often take for granted. Before the drinks are mixed, pictures shared, and games played, take a moment to let everyone share something they are thankful for or looking forward to in the new year. This will start the party off on a good note and remind your guests of all that's to come.
10. Create a New Tradition (or Carry on an Old One)
Does your Grandpa read "The Night Before Christmas" on Christmas Eve? Do your kids wear matching pajamas and drink hot cocoa while they watch a Christmas movie? Keep these traditions alive! In a year that can feel so out of place, it's important to keep the holiday cheer at the center of what you do! Consider hosting a watch party for your guests or setting aside time to read a story, sing a song, or whatever it is that your friends and family do to make the holiday season special each year. No matter what games you play or songs you sing, remember that each holiday season with your loved ones is a season to cherish.
While you check-off your holiday list, don't forget to plan ahead! Loan limits have increased for 2021, and so has your buying power. Contact a Mortgage Advisor to learn more using the form below.
[sc name= "form-handler-contact-us"]
Categories
Archives
Recent Posts
Getting started >
You bring the dream. We'll bring the diagram.
There's a financing solution for just about every situation.
Let's go get it

What our clients say >
I felt like I was treated like family, great communication and helping me with any questions I had.
Testimonials

Getting started >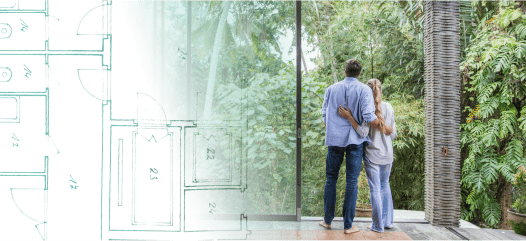 You bring the dream. We'll bring the diagram.
There's a financing solution for just about every situation.
Get started

Find an advisor >
Where does your sun shine? Find your local advisor.
Enter your city or state to see advisors near you.
Find advisor

Careers at PacRes>
We're growing. Grow with us.
Careers at PacRes reward excellence in mortgage banking.
Build a better tomorrow