< Back to News & Insights
A Guide to Using Your Home Equity
September 16, 2020 — 4 min read
Home equity: you dream about it, you build it, and... you use it? As a homeowner, you have access to the equity you gain over time. Typically, this equity is used when purchasing your next home or investment property. However, there are ways to access these "funds" to pay off other high-interest debts or cover large expenses such as a new roof, kitchen remodel, or college tuition. Keep in mind that if you're a new homeowner or the market value of your home has decreased in your time of ownership, you may not have enough equity to borrow from. Even homeowners with a decent amount of equity can be left in a risky financial situation when choosing a loan that doesn't work for their long-term goals. Let's break it down.
Getting to Your Equity
A
home equity loan
is a loan that lets you borrow against the value of your home, with the funds delivered as a lump sum. The payback terms will range from five to 30 years, depending on your loan and lender, and you will pay back the lump sum in fixed monthly installments. This loan option is ideal for borrowers
*
with a one-time, big-ticket expense such as funding a wedding or paying off large debts. It's important to note that while a home equity loan is similar to a personal loan in the fact that both types can be used for nearly any purpose and have fixed APRs,
a home equity loan uses your home as collateral
. If you can't make these additional payments on time, you run the risk of damaging your credit score and foreclosing your home.
HELOCs
A
home equity line of credit (HELOC),
not to be confused with a home equity loan, is a variable-rate line of credit based on your home value. Rather than all of the funds being delivered as a lump sum, you can continuously borrow from your equity and pay it back over a set period. Although HELOCs are relatively simple in terms of accessing funds and paying on only what you withdraw, there are several differences between them and traditional home equity loans. These are essential items to consider:
Fluctuating Rates: It is not uncommon for some lenders to offer low introductory rates that may increase quite a bit. Pay close attention to HELOCs with varying rates and know their potential uptick.
Period Terms: Some HELOC products allow you to withdraw funds for a set amount of time. Once that deadline is reached, lenders generally expect repayment going forward. The line of credit often has a set time limit for repayment in full.
Balloon Payments: Some products offer repayment with interest for up to 10 years. Once that time has expired, a lump sum payment comes due. Depending on the size of this lump sum, some borrowers may find this amount too much to pay back, requiring them to refinance. As we mentioned above, rates fluctuate often, so careful planning and monitoring of rates are essential.
Cash-Out Refinance
Unlike a home equity loan, a
cash-out refinance
isn't taking on a second mortgage, but instead
obtaining a new loan amount
higher than what you owe on your house. Then, at closing, you pocket the difference between your new loan amount and your current loan balance. Depending on the loan you qualify for, you will be required to leave some equity in your home. The maximum amount you can borrow** is traditionally between 75% and 90% of the value of the house. Homeowners who qualify for a cash-out refi benefit from (typically) lower interest rates than home equity loans. Plus, the funds you receive have unrestricted use and are tax-free.
How to Qualify
Regardless of the loan type you choose, it's essential that you're educated in the terms and prepared to pay back what you borrow. Typically, you'll want to have:
At least 15 - 20% equity in your home
A credit score in the mid-600s or higher
A debt-to-income (DTI) ratio of 43% or lower
Sufficient income and a reliable payment history
You can complete an
online application
at any time to see if you qualify, but until you're ready, we have resources to help.
Interested in learning more about your loan options? We can help. Connect with a local Mortgage Advisor today using the form below!
[sc name= "form-handler-contact-us"]
*For more information about which loan option is right for your financial situation, please speak with a licensed Mortgage Advisor.
**Amounts will vary. Please speak to a Mortgage Advisor for more information.
Categories
Archives
Recent Posts
Getting started >
You bring the dream. We'll bring the diagram.
There's a financing solution for just about every situation.
Let's go get it

What our clients say >
I felt like I was treated like family, great communication and helping me with any questions I had.
Testimonials

Getting started >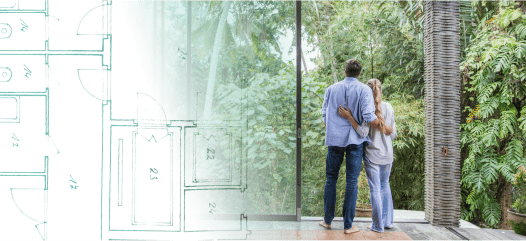 You bring the dream. We'll bring the diagram.
There's a financing solution for just about every situation.
Get started

Find an advisor >
Where does your sun shine? Find your local advisor.
Enter your city or state to see advisors near you.
Find advisor

Careers at PacRes>
We're growing. Grow with us.
Careers at PacRes reward excellence in mortgage banking.
Build a better tomorrow