< Back to News & Insights
What Does an Underwriter Do?
October 21, 2019 — 5 min read
Welcome back to Homebuying 101! Whether you're a seasoned homeowner or a first-time homebuyer, it's helpful to have a little refresher when it comes to mortgage lingo. For a full list of important phrases and terms to know, check out our
Mortgage Glossary
. For now, we'll dive into the
importance of an underwriter
during the home loan process.
What is an Underwriter?
Once you've gathered the necessary documentation to apply for a home loan (and maybe even made an offer on a home), your next step is to go through underwriting.
The underwriter's job is to determine how much risk the lender will assume if they loan you money to finance your home.
The underwriter assigned to your loan will look at your credit records, employment history, income, assets, and the documentation related to the specific property you're financing. For each loan program,
there are specific rules and guidelines that underwriters must ensure your information meets
in order to confirm you're eligible for the loan. During their review of your loan application and documentation, it's possible the underwriter may ask for clarification and/or missing documents. They will ask for these in the form of a "conditional loan approval"; each item they ask for will be a "condition." Your mortgage advisor or team member will contact you to gather the conditions, which they will then submit to the underwriter to obtain your final approval, also called a "clear to close."
Loan Approval
The amount of time it takes for an underwriter to approve your loan depends on the complexity of your specific loan file. You should receive status updates from your mortgage advisor or team member, letting you know when your loan has been submitted, and when your loan approval has been received by the underwriter.
Upfront Underwriting
Did you know that you can shop for a home with your file already underwritten? At PRM, we offer the option to have a loan go through "credit-only" underwriting, which means an underwriter
will review and approve your loan package with just your credit, income, and asset documentation before you are in contract on a specific property
. The process for this is the same as listed above. The benefit to a credit-only underwrite is that you will then be shopping for a home with an
official loan approval
, rather than a pre-qualification or a pre-approval letter. At that point, you already know that everything on the loan that is specific to you has been approved. The only remaining aspect of the loan that would need further review is the property documentation, such as the title report, appraisal, and proof of insurance. This can make your offer stand out among others because the seller will feel more confident in a smooth transaction since you already have official approval by an underwriter.
Manual Underwriting
Earlier in 2019, the
Federal Housing Administration(FHA)
updated the way that it assesses mortgage risk. According to reports, revisions to the FHA's Technology Open to Approved Lenders (TOTAL) Mortgage Scorecard system will flag certain loan applications for manual underwriting automatically. Despite this change,
it's important to note that a manual underwrite is not a decline.
Manually underwritten loans just go through a more in-depth process.
Approximately 4-5 percent of FHA
loans assigned after March 17 are expected to be placed in the manual underwriting track moving forward. The majority of FHA loans will still fall under TOTAL Scorecard approval unless the application triggers the system based on risk factors such as the following.
Cash Lifestyles
People like to say, "cash is king," until they need a high credit score. Although it seems like the most responsible choice, a debt-free lifestyle tends to leave even people with excellent cash flows in a tight credit score spot. Lacking sufficient credit history to generate a score will trigger a manual underwriting referral with the FHA.
Financial Shortfalls
Following a financial problem such as bankruptcy or foreclosure, getting a mortgage approval may be difficult. You will have to meet requirements for a waiting period after significant derogatory credit events. If you have satisfied the seasoning requirements, a manual underwrite may lead to loan approval in situations where an automated approval would still be off the table.
Debt-to-Income
The amount of total debt you have in comparison to your overall income is your debt-to-income ratio. Although this factor has a bearing on FHA approval, manual underwriting administrators may balance the ratio against other factors that support approval. In some cases, home loans can be approved at ratios of 40-50 percent. It's important to keep in mind that a referral for manual underwriting review does not necessarily result in a rejection. However, your application could be walking a thin line, and it will be in your best interest to work with your Mortgage Advisor to demonstrate an ability to pay.
View our Mortgage Glossary to learn more or contact a Mortgage Advisor today for additional information about the home loan process.
Categories
Archives
Recent Posts
Getting started >
You bring the dream. We'll bring the diagram.
There's a financing solution for just about every situation.
Let's go get it

What our clients say >
I felt like I was treated like family, great communication and helping me with any questions I had.
Testimonials

Getting started >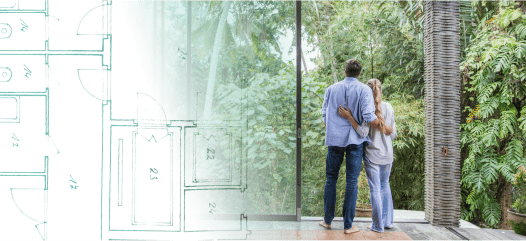 You bring the dream. We'll bring the diagram.
There's a financing solution for just about every situation.
Get started

Find an advisor >
Where does your sun shine? Find your local advisor.
Enter your city or state to see advisors near you.
Find advisor

Careers at PacRes>
We're growing. Grow with us.
Careers at PacRes reward excellence in mortgage banking.
Build a better tomorrow