< Back to News & Insights
Preparing Homebuyers in a Hot Market: Understanding Appraisal Gaps
April 12, 2021 — 5 min read
In many places across the USA, buyers are finding that they aren't the only ones eager to get the keys to their dream home. Most buyers know that there are several ways that the homebuying journey can become more complicated in a competitive market. Let's explore the appraisal gap, one of the things that can make a hot market more challenging, and how buyers can handle it.
What is an Appraisal Gap?
An appraisal gap is a discrepancy that occurs when a buyer's offer is higher than the actual appraised value of the property they want to buy. It's an issue most commonly experienced by buyers in competitive markets in which bidding wars and other aggressive offer tactics are common.
Why Do Appraisal Gaps Occur?
When a seller and their real estate agent
set a home's list price
, they do so based on factors such as the local market, sale prices for comparable properties in the area, and their assessment of the property's overall condition. The buyer's offer is based on this list price, but that number isn't necessarily the value the lender agrees to pay for the mortgage. This is where the appraisal comes in. Appraisals ensure, among other important things, that the borrower doesn't end up overpaying for a property with an asking price that was artificially inflated by market factors. Seller's markets with low inventory and high competition are particularly susceptible to listing prices that end up higher than the appraised value.
What Happens When the Appraisal is Less Than Your Offer?
Buyers end up with an appraisal gap when the appraised value comes in less than what the buyer offered initially to pay. Offers are legally binding, meaning the buyer must pay the seller the amount of money they originally offered, even if it's less than what the appraised value came in at. That means that the buyer will need to find a way to pay the difference between the appraised value and the purchase price. In situations like this, most buyers need to find funds to cover the appraisal gap. While shopping in a hot market is no guarantee that a buyer will end up with an appraisal gap, it does make sense for
buyer's agents to make their clients aware of this potential issue
. Mortgage Advisors will also help buyers understand comps (similar properties that have recently sold in the area) and other factors that can make appraisal gaps easier to predict and prepare for.
Common Approaches to Covering an Appraisal Gap
Work With the Seller Some buyers may find that the seller is as shocked by the appraisal gap as they are. Since so many sellers end up relying on the sale of their home to finance the purchase of another, they may need the offer to close as much as the buyer does. In these cases, both parties can negotiate and try to find a way to close the gap, whether through concessions, closing date shifts, sales price changes, or other methods.
Dispute the Appraisal Challenging an appraisal isn't necessarily easy, and it may not end up working in the buyer's favor. Still, appraisals aren't always perfect. If the buyer and their agent can find flaws in the appraisal, that may end up reducing the gap. Getting a second opinion may also be an option, albeit one that requires an up-front investment that may not pay off in the end.
Gift Funds From Family While not an option for all buyers, some may be able to turn to family members for gift funds to assist with the appraisal gap. Depending on the amount of the gap, though, some buyers may need to combine this approach with another technique. Whether combined with another option or not, gift funds from family will require the use of a gift letter, something a skilled Mortgage Advisor will be able to assist with to keep the sale process on track.
Leverage Investments & Retirement Funds While it's generally not a good idea to withdraw money from certain types of retirement funds early, some buyers may end up needing to borrow against the value of an account like a 401(k). Ultimately, the buyer will need to explore options specific to their retirement account.
Knowledge Is Power for Homebuyers
For buyers in a competitive market, the experience of buying a home can feel like a whirlwind process. That makes it even more important for these buyers to be prepared with knowledge of what's to come. Preparing not only for
the appraisal process
but also for the potential for an appraisal gap will make the homebuying experience much smoother and more pleasant for everyone involved. Buyers should make sure they have the right team on their side when shopping in a competitive market. In particular, a local Mortgage Advisor with detailed knowledge of the market will be able to provide more accurate information about whether appraisal gaps are common and whether a home's asking price is too high. PacRes Mortgage Advisors can also help buyers understand potential appraisal gap risks and whether they're comfortable with the potential extra expenditure. Taking this information into account, a Mortgage Advisor will help the buyer find a home that actually fits with their budget.
Want to learn more about the lending process?
Check out our blog
, or
get in touch with a Mortgage Advisor
who can answer your questions.
Categories
Archives
Recent Posts
Getting started >
You bring the dream. We'll bring the diagram.
There's a financing solution for just about every situation.
Let's go get it

What our clients say >
I felt like I was treated like family, great communication and helping me with any questions I had.
Testimonials

Getting started >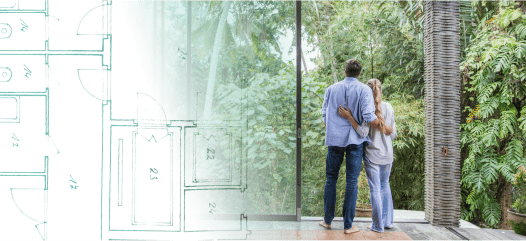 You bring the dream. We'll bring the diagram.
There's a financing solution for just about every situation.
Get started

Find an advisor >
Where does your sun shine? Find your local advisor.
Enter your city or state to see advisors near you.
Find advisor

Careers at PacRes>
We're growing. Grow with us.
Careers at PacRes reward excellence in mortgage banking.
Build a better tomorrow