< Back to News & Insights
Fannie Mae Trended Credit Data
October 17, 2016 — 2 min read
How Fannie Mae's Trended Credit Data Affects Potential Borrowers
Recently, Fannie Mae, one of the main guarantors of conforming mortgages, enhanced its underwriting system, Desktop Underwriter. This new version, Desktop Underwriter 10.0, analyzes a borrower's credit using a new tool called "trended credit". It requires trended credit data to be taken into consideration when underwriting a single-family mortgage transaction. Desktop Underwriter's evaluation is fair and impartial, applying the same criteria to every mortgage loan application considered.
What is Trended Credit Data?
Trended credit data is a deeper view of the borrower's credit history. It provides lenders with a 24-month history of a borrower's credit payments including balance, credit limit, scheduled payment, and actual payment. This helps lenders determine whether a potential borrower will be a high or low credit risk, based on how they already manage their lines of credit. As Fannie Mae explains in this
infographic
, an individual who pays more than their minimum payments on their monthly debt is more likely to be a "lower risk" than someone who only makes the minimum monthly payments. Trended data has been used by credit card and finance companies for years but until now, it has not been widely used in the mortgage industry. Trended data will only be used with conforming Fannie Mae loans at this time.
What are the benefits of Trended Credit Data?
The new enhancement will help creditworthy borrowers to gain access to mortgage credit and lasting homeownership. It will benefit borrowers who regularly pay off their revolving debt. Thus, increasing the possibility of approval by the Desktop Underwriter 10.0. Those who would have barely missed the minimum requirements may now be approved. We are happy to bring you the latest mortgage news to keep you and your clients' informed.
If you have any questions on how this might affect you and your clients, please contact PRM today. We would love to hear from you!
Categories
Archives
Recent Posts
Getting started >
You bring the dream. We'll bring the diagram.
There's a financing solution for just about every situation.
Let's go get it

What our clients say >
I felt like I was treated like family, great communication and helping me with any questions I had.
Testimonials

Getting started >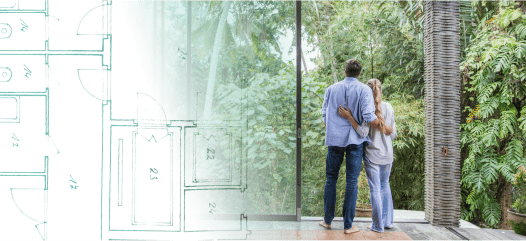 You bring the dream. We'll bring the diagram.
There's a financing solution for just about every situation.
Get started

Find an advisor >
Where does your sun shine? Find your local advisor.
Enter your city or state to see advisors near you.
Find advisor

Careers at PacRes>
We're growing. Grow with us.
Careers at PacRes reward excellence in mortgage banking.
Build a better tomorrow