< Back to News & Insights
Fun Places to Travel in the U.S. on a Budget
July 5, 2019 — 7 min read
It's officially summer, and the thought of leaving the office desk behind can be incredibly enticing. If you're dreaming of a quick getaway, or maybe a full-blown vacation, there are plenty of amazing cities across the U.S. that won't break the bank. Here are a few of our favorites, in no particular order.

Kansas City, MO
National Geographic
recently ranked Kansas City among 27 other places that were worth visiting in 2019. These destinations range from bustling Mexico City to the exotic Peruvian Amazon, so it has to make you wonder what's so special about this Midwestern city. Known for its' endless barbeque restaurants and lively jazz scene, Kansas City is quickly gaining traction as a "must-see" destination. Home to the Chiefs and the Royals, there's something to do for everyone! Because the city is up-and-coming, it's relatively cheap to travel to and around. Free museums and outdoor activities make this destination worth your time!
Flights:
Prices range from
$200-$500
from areas in the PNW, depending on the time of the year.
Transportation:
RideKC
allows travelers and locals alike to take advantage of the bus system, bikes, free streetcar.
Most bus route fares start at $1.50
. Rent a car or take an Uber/Lyft if you're going a far distance.
When to Go:
According to
Travel + Leisure
, peak visitor season ranges from April-October when the weather is warmer and outdoor activities increase. However, the Weston Irish Fest and Oktoberfest are both held in November for those looking for a cooler getaway.
Don't Miss:
Kansas City Zoo
Vine Jazz District
The Nelson-Atkins Museum of Art (FREE)
Worlds of Fun & Oceans of Fun
National WWI Museum and Memorial
Negro Leagues Baseball Museum
The City Market (FREE)

New Orleans, LA
Notorious for its rich, vibrant music and food scene, New Orleans might seem too pricey for someone on a budget. However, there are plenty of free museums, outdoor concerts, and more, that make this historical city a must-see on your next trip. If you're still wanting to enjoy some of the higher end experiences that the city has to offer, consider visiting during the non-peak season, or splitting the cost of hotel and food with a larger group. Average hotel prices within the city are about $150 but lodging outside the French Quarter is much cheaper.
Flights:
Prices range from
$240-400
from the PNW, depending on the time of year.
Transportation:
Most destinations in New Orleans are within walking distance, however, you can always rent a car, take an Uber/Lyft or ride in the
famous Streetcars
.
When to Go:
Most of the major festivals, such as Mardi Gras and the New Orleans Jazz & Heritage Festival, take place between February and May. Temperatures are at a comfortable mid-70s, but the streets and restaurants will be filled with tourists. June-August is the hottest (and wettest) time of the year, so hotels are traditionally cheaper.
Don't Miss:
The French Quarter
New Orleans Museum of Art
Mardi Gras World
Frenchman Street
City Park (FREE)
Riverboat Cruises
San Diego, CA
If you're looking for a Pacific oceanfront city to enjoy this summer, consider San Diego! This beachy destination has plenty to offer without breaking the bank like its neighbors (LA and San Fran). With relatively warm weather and little rain year-round, travelers can enjoy outdoor adventures whenever they want. For those looking to take a family vacation, the city is also very kid-friendly, with plenty of (inexpensive) activities for the whole family to enjoy. The further into the city you get, the pricier the hotels will be. Stay in a hostel or an Airbnb to cut down the cost of the trip or consider staying outside of the city and driving a rental car into the city each day. (Beware of traffic and parking.)
Flights:
Prices range from
$175-$350
from areas in the PNW, depending on the time of the year.
Transportation:
If you're on a tight budget, skip the rental and ride the trolley all day for just $5. The local bus system honors the same passes as well.
When to Go:
If you're looking for moderate temps and fewer people, March-May is the time to go! For those wanting to enjoy festival season in San Diego will need to go June-August. (
Travelers beware-- "June Gloom" occurs each summer in San Diego (lots of clouds and dreary weather
).
Don't Miss:
La Jolla Beach (FREE)
Belmont Park
USS Midway Museum
San Diego Zoo
Gaslamp Quarter (FREE)
Little Italy Mercato Farmers' Market
Balboa Park (FREE)
Memphis, TN
Best known for its deep roots to the blues and rock 'n' roll greats, there's more to do in Memphis than you might have thought. A recent citywide revival has created a safer environment for travelers who want to experience the city for all it's worth. Memphis is fairly easy to navigate by rental car, but as always, public transportation is the key to cutting costs down on a trip. Hotel accommodations are also fairly inexpensive, and even cheap throughout the musical city.
Flights:
Prices range from $340-470 from the PNW, depending on the time of year.
Transportation:
The Memphis Area Transit Authority's
(MATA)
green buses have three main routes in the downtown area. 3-day passes are only $9! If your destination is outside of these limits, consider renting a Zipcar or rent a bike.
When to Go:
April-May is said to have the best temperatures by far when it comes to Memphis tourism. Some of the city's most popular festivals will come through during this time, so it's a peak time for tourists (and higher rates at hotels, etc.) The summer months into fall are much hotter and the conditions are known to
change quickly
.
Don't Miss:
Beale Street
National Civil Rights Museum
Peabody Hotel
Graceland: Home of Elvis Presley (FREE Meditation Garden visits from 7:30-8:30a)
Memphis Zoo
Memphis Brooks Museum of Art (Pay What You Can on Wednesdays)

Raleigh, NC
Recently on the up-and-up, Raleigh has become a booming metropolis with the charm of a smaller, southern town. From museums to state parks, the city has earned its spot on the map and certainly on this list of fun places to visit on a budget. As the capital of North Carolina, you might expect to pay a pretty penny on hotels or transportation, but visitors will happy to find rooms as cheap as $75/night just blocks away from the growing nightlife. Just 2 hours from the city are numerous beach towns for those interested in water activities.
Flights:
Prices range from $300-$450 from the PNW, depending on the time of year.
Transportation:
The city provides numerous transportation options such as the GoRaleigh, GoCary (formerly C-Tran), downtown Raleigh R-LINE and Wolfline bus system. For destinations outside of the city, consider an Uber or Lyft, or renting a car.
When to Go:
If you're definitely wanting to visit the coast, the June-August is for you. The high temperatures also bring humidity, so travelers will want to be near the water during this time of the year. September-November is a great time of year to go temperate wise, and for those wanting to see the beautiful foliage, fall is the best.
Don't Miss:
North Carolina Museum of Natural Sciences
Marbles Kids Museum
William B. Umstead State Park
State Capitol
Historic Yates Mill County Park
Raleigh Beer Garden
We Should Mention
The best thing about traveling is there's no way to do it! Sometimes the most expensive cities also have cheap options for those wanting to see the high-end sites but are still looking to stay on budget. There are plenty of fun places across the U.S. that are worth traveling to that might not be on any "cheap destinations" list. If you're searching for an adventure and still want to stay on budget, we recommend:
Splitting the cost of travel with a group
Do your research
Stay in a hostel or an Airbnb
Set a trip budget beforehand
Look for free events or half-price admission
Travel during non-peak times
We want to help you fund your summer adventure! Contact a Mortgage Advisor today to learn more about our summer refinance promotion.
Categories
Archives
Recent Posts
Getting started >
You bring the dream. We'll bring the diagram.
There's a financing solution for just about every situation.
Let's go get it

What our clients say >
I felt like I was treated like family, great communication and helping me with any questions I had.
Testimonials

Getting started >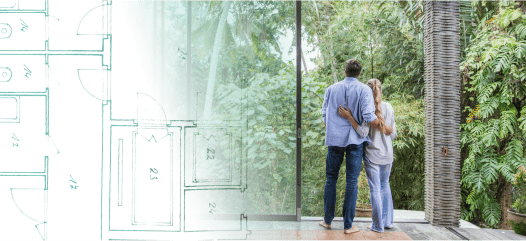 You bring the dream. We'll bring the diagram.
There's a financing solution for just about every situation.
Get started

Find an advisor >
Where does your sun shine? Find your local advisor.
Enter your city or state to see advisors near you.
Find advisor

Careers at PacRes>
We're growing. Grow with us.
Careers at PacRes reward excellence in mortgage banking.
Build a better tomorrow