< Back to News & Insights
Top Amenities Renters Look For in a Property
November 4, 2019 — 5 min read
Do you have a single property (or multiple) that you're considering renting out? Similar to homebuyers, renters are looking for
specific amenities
from their living space. Does your property hold up to the competition? Check out this list of amenities to find out.
Location
You can make an educated assumption of the value of your property based off the location alone. If you're in an up-and-coming part of town, you can charge more for your rental. Even if your property is smaller or needs a few repairs, some renters are willing to overlook all of this, simply to be closer to a city or other desired area. Location is one of the most important things to consider when buying or looking for property to rent because it's the one thing you can't change about the space. Old floors can be replaced. Leaky roofs can be repaired. The location will stay the same. Wondering where to invest? Here are a few of the fastest-growing
(and most desirable)
cities in the United States:
Austin, Texas
Deep in the heart of Texas, you'll find a hub of bustling city life with plenty of outdoor activities to fill up your weekends. Enjoy the growing music scene or kayak a nearby river. With the cost of living comparable to the rest of the US, Austin is high on the list of desirable places to live.
Population: 950,715
Unemployment Rate: 2.7%
Cost of Living: 7% more expensive than the US average
State Happiness Rank: 23/50
Denver, Colorado
As the capital city of Colorado, there is plenty to do in Denver. There are also four national parks within the state. A low unemployment rate and moderate transit score make Denver the ideal city for anyone looking for a mix of downtown activities and outdoor excursions.
Population: 716,492
Unemployment Rate: 2.8%
Cost of Living: 15% more expensive than the US average
State Happiness Rank: 19/50
Seattle, Washington
Home to the famous Space Needle and Pike Place Market, Seattle is a bustling city located on the rainy coast of Washington. Just outside the city are endless hiking trails and scenic viewpoints. Homeowners in Seattle will face higher costs of living but have the benefits of low employment rates and public transportation.
Population: 724,745
Unemployment Rate: 3.3%
Cost of Living: 59% more expensive than the US average
State Happiness Rank: 21/50
Modern Style
Any true HGTV fan will tell you that modernizing traditional homes is all the rage. So, instead of completely demolishing old homes, designers will tear down one wall, replace the kitchen backsplash, and call it a day. What else are renters looking for?
Open Floor Plans
Even if your property wasn't built with cathedral ceilings and impressive windows, an open floor plan is still an option. Taking down a wall between a kitchen and dining room, or an office and the living room will open up the space tremendously.
Stainless Steel
Updating the appliances in a rental property is a quick and painless update that will take years off of a kitchen space. If stainless steel is out of your budget range, there are appliances that look the part without breaking the bank.
Natural Light
Open those windows! Hang light-colored curtains! Do whatever it takes to let a little light in. Natural light will make the space appear bigger, and during the winter months, the space will look warmer.
Easy Living
If you're trying to appeal to tenants, especially millennial-aged renters, creating a safe and enjoyable space is the key.
In-Unit Laundry
If in-unit laundry is at all feasible for you, then do it. No one wants to drag their laundry to a laundromat every week.
Accessible Parking
This is especially important in bigger cities with limited parking. If there is no designated spot for your tenant(s), it wouldn't hurt to provide a parking deal with a nearby lot, even if the price of parking is included in the rent. Your tenants will just be thankful to have a spot at all.
Central Air
In many cities with cooler climates, only heating is provided. However, it can still get pretty warm in the summer when the sun is up much longer. Providing A/C will be a much-welcomed amenity for your tenants.
Ready to Rent?
Have you considered investing in rental properties? Now could be the best time for you to buy!
Rates are low,
and the U.S. Department of Housing and Urban Development (HUD) recently made revisions to its handbook in August 2019 in regard to condominium projects that could be
the perfect opportunity for buyers wanting to own rental properties.
Previously, an entire HOA (or development) had to qualify for an FHA loan, whereas
now lenders can fund loans based on the subject property unit qualifying on its own.
Contact a Mortgage Advisor today to learn more.
Categories
Archives
Recent Posts
Getting started >
You bring the dream. We'll bring the diagram.
There's a financing solution for just about every situation.
Let's go get it

What our clients say >
I felt like I was treated like family, great communication and helping me with any questions I had.
Testimonials

Getting started >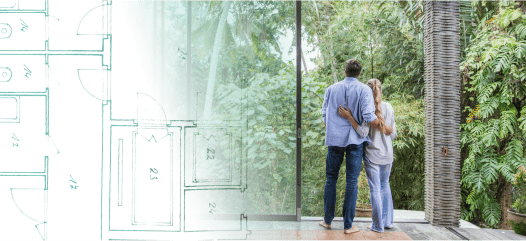 You bring the dream. We'll bring the diagram.
There's a financing solution for just about every situation.
Get started

Find an advisor >
Where does your sun shine? Find your local advisor.
Enter your city or state to see advisors near you.
Find advisor

Careers at PacRes>
We're growing. Grow with us.
Careers at PacRes reward excellence in mortgage banking.
Build a better tomorrow