< Back to News & Insights
10 Steps to Get You into Your Dream Home
July 30, 2020 — 8 min read
Buying a home is an exciting time in your life, especially when it's your first home. What should you expect as part of your home buying process? We've broken it down into ten simple steps, so you know exactly what to expect throughout the process.
Step One: Pre-approval (How Much Can I Buy?)
Assuming you will need to finance your home and don't plan on paying for it up-front with cash, the very first step in your home buying process should always be pre-approval.
Pre-approval is important
because it tells you how much you are qualified to borrow. You'll also know that you are approved to get a loan.
Without a pre-approval, you might wind up shopping for more home than you can afford.
You could also wind up in the unfavorable position of having an accepted offer on a home, only to find out that something from your credit or employment history has thrown a wrench in your ability to close the loan. Problems like that could lead to you losing your earnest money deposit as well as your offer on your dream home.
Are you looking for an extra seal of approval?
At PacRes, we want to set our borrowers up for success, which is why we offer
upfront approvals
(not just pre-approvals) to increase your negotiating power.
Connect with a Mortgage Advisor
to learn more.
Step Two: Location (Where Should I Buy?)
Once you have your pre-approval (or approval) in hand, the next step in your home buying process is to figure out where you want to buy. You probably already have a basic idea of what city you want to live in, but now it's time to think further into it. Ask yourself:
What neighborhood characteristics are essential to you?
Do you need your kids to stay in the same school district as your current residence?
How important is your proximity to your employer, your church, a grocery store, your favorite park, etc.?
Keep in mind, if you're unsure of where you'd like to buy or what type of home is best for you, consult with a real estate agent ahead of time. You don't have to wait! Learn more about picking the right neighborhood for you
here.
Step Three: Type of Home (What Should I Buy?)
In addition to location, you will also need to consider what kind or type of home you want to buy. The most common home types include single-family residences,
condos
,
townhomes, manufactured homes,
and 2-4 unit homes.
You should think about how much space you and your family will need, both inside and outside the home. If you have pets or plan on having pets after you move, do you want a yard? Likewise, do you want to maintain a yard, or have an HOA take care of that for you? Does the home have sufficient room for your family to expand if that's in your plans?
Step Four: Real Estate Agent (Who Can Help Me Buy?)
Now that you know what type of home you want and where you want to buy, it's time to
select a real estate agent
. There are several ways to go about choosing an agent, but an easy way to start is by
asking for referrals
. Your Mortgage Advisor will have someone in mind, and you can also ask your friends and family who they've used on their transactions. Once you have a few names, you should meet with your prospective agents and figure out who you want to move forward with. Some things you should keep in mind when you choose your agent include:
How long has your agent been working in real estate?
Does your agent primarily work on the selling or the buying side?
Is your agent familiar with the area you want to live in?
Does your agent have a team, or do they work alone?
Is the communication between you and your agent a good match?
For a full list of questions,
check out this blog.
Step Five: Shop for a Home (What's Available for Me to Buy?)
Your real estate agent will help you accumulate a list of prospective homes available in your target neighborhood, and you'll go to each home for a preliminary tour. This might involve going to open houses, or you might go on a private tour. This is often the most fun and engaging part of the home buying process. When you're in each house, you'll want to take notes of what you like, what you dislike, and things you'd want to change. Your agent will typically point out some observations while you're in each home as well. Pay attention to things like how much of the outside noises carry through to the inside of the house. Is the master bedroom located in a more private region of the home, or is it in an area close to the public section? If possible, you should also visit the neighborhood during different parts of the day and evening, to get a general idea of the traffic and neighborhood ambiance. Looking for the hottest markets in your area?
Start here.
Step Six: Make an Offer (I'm Ready to Buy That!)
Once you find your dream home, the next step in your home buying process will be exciting. It's
time to make an offer
! Your real estate agent will put together a purchase agreement, which you'll sign and submit to the sellers. The sellers will review the offer, and then they'll have the option to accept, reject, or
counteroffer.
Your real estate agent and the seller's real estate agent will be in contact with each other throughout the offer phase, and your real estate agent will provide you with updates. Here are
8 tips
to help you write a convincing offer.
Step Seven: Mortgage Application--It's Time for Financing So I Can Buy That!
You probably had to sign some paperwork during your pre-approval process, but the majority of the mortgage application and
disclosures
require signatures once you've entered into a contract to buy a home. Your Mortgage Advisor will review the paperwork with you and provide you with a list of any updated items you might need to provide at this time. Usually, around this time, your application and documentation
will go through underwriting.
Step Eight: Home Inspection (How Can I Avoid Buyer's Remorse?)
While you're working with your Mortgage Advisor on your mortgage application process, you'll also be going through the home inspection process with your real estate agent. A
home inspection
is an essential aspect of the home buying process because it will identify any potential issues with the home that might not be evident to the naked eye. Your home inspector will complete a full report for you, listing out any items that may need repair or remediation. Most
purchase agreements are contingent
upon completion of a home inspection, which allows the buyer to negotiate for the seller to complete any needed repairs. Your real estate agent will help you with any necessary negotiations at this time.
Step Nine: Appraisal (Is It Worth What I'm Paying?)
After you've signed off on the home inspection, the next step in your home buying process is
the appraisal
. An appraiser provides an expert opinion of the value of the home. The appraisal report will compare the house against other recent home sales in the general vicinity. These homes are called comparables. The comparable homes will have similar features as your home, which helps ensure the sales price and value of the house are supported. You'll receive a copy of the appraisal report when it's complete.
Step Ten: Mortgage Closing (I Bought That! It's Mine!)
The final step in your home buying process is the closing appointment. You'll receive a document called a
Closing Disclosure.
Your Mortgage Advisor will review the Closing Disclosure with you to make sure all the final numbers are accurate. You'll work with your real estate agent and the closing company to schedule the signing appointment.
On the signing day
, you'll arrive with your photo ID, and you'll sign your final paperwork. The closing agent will notarize your closing documents and send them back to the lender for a final review. The lender will review and sign off on the final documents, then release the closing agent to record. The funds disburse from the lender, the documents record with the county, and you're officially a homeowner!
Are you ready to take the first step? Connect with a Mortgage Advisor today for a free, no-commitment consultation.
Categories
Archives
Recent Posts
Getting started >
You bring the dream. We'll bring the diagram.
There's a financing solution for just about every situation.
Let's go get it

What our clients say >
I felt like I was treated like family, great communication and helping me with any questions I had.
Testimonials

Getting started >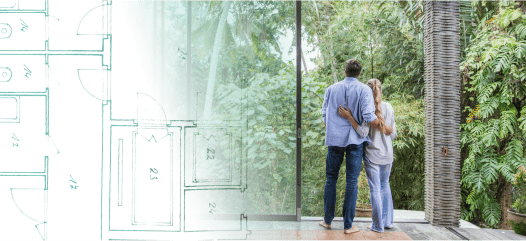 You bring the dream. We'll bring the diagram.
There's a financing solution for just about every situation.
Get started

Find an advisor >
Where does your sun shine? Find your local advisor.
Enter your city or state to see advisors near you.
Find advisor

Careers at PacRes>
We're growing. Grow with us.
Careers at PacRes reward excellence in mortgage banking.
Build a better tomorrow