< Back to News & Insights
The HELOC Process
April 10, 2019 — 4 min read
Last week we covered the basics of what is a HELOC. Now that you understand the basics of a HELOC, the next step is to go through the detailed application process. Although the procedure varies between lenders*, the following HELOC step-by-step guideline generally applies.
1: Review Your Credit Records
Take a moment to check on your current credit records and score. You can check your credit records
for free
. In most cases, lenders prefer applicants with a minimum credit score of 620 or higher. In some cases, HELOCs may be available for homeowners with scores in the 500s. You should try to
tidy up loose credit ends
to improve your score before you apply.
2: Calculate Your DTI Ratio
Credit scores are one factor that lenders look at, but debt-to-income ratios are also important. A debt-to-income (DTI) ratio is the sum of your monthly debts divided by the sum of your monthly income. Even if your credit score isn't impressive, having a low DTI ratio can help. In general a DTI below 45% (including the proposed HELOC payment) is optimal. Add up your total annual income and divide that number by 12. Next, add up your monthly debts and divide that number by your monthly income. This is how you calculate your DTI. If your DTI is higher than 45% you should consider making changes to your debt load before you apply for the HELOC.
3: The Physical HELOC Application
Living in the technology age has undoubtedly changed the way everyday people apply for loans and lines of credit. You can still walk into a brick-and-mortar bank and sit down with a Mortgage Advisor. Other options include filling out the HELOC application online or via telephone, and then submitting the necessary supporting documents electronically. Applicants can expect to submit documents that include the following:
Employment Records
Existing Debt Documents
Permission for a credit report to be pulled
Income Information
Mortgage Balance and Monthly Payment
Property Tax and Insurance Expenses
With these items in place, a potential borrower requests a HELOC amount. The Mortgage Advisor follows up on issues such as income verification and may request additional documents. These may include W-2s, pay stubs, tax returns, award letters, or other documents.
4: Patiently Wait For A Decision
The most challenging part of the HELOC process may be waiting to find out if you are approved and for how much. Fortunately, most applications are processed within a few business days, so you shouldn't have to wait too long. Borrowers generally receive a HELOC approval from the lender that recaps credit history, DTI ratio, and an estimated market value of your property. Once you get a green light, a professional appraisal of the home is the next step.
5: Home Appraisal
It's important to understand that the lender's willingness to offer you a HELOC is also dependent upon the actual value of the property. Usually this involves paying for an impartial home appraisal to determine the current value. The appraiser typically makes an appointment to do a walk-thru of the home. The appraiser will also do a cursory inspection of the home's exterior. The appraiser's final number may negatively or positively impact the size of the HELOC. Additionally, the appraisal may be subject to necessary restorations and repairs which affect the home's value.
6: Final HELOC Considerations
Once the review process is complete, the lender sets a closing date to sign off on the home equity line of credit documents. For a loan on a primary residence, borrowers have three business days to review the agreement and can generally back out with no obligation. On the fourth day, it's time to celebrate because your HELOC should be ready to access.
Do you have questions about the HELOC process? Fill out the form below or contact us today for more info!
*This product is offered via a lender partner/broker channel. Subject to the terms and conditions of that lender, not Pacific Residential Mortgage, LLC. Not all applicants will qualify. This is not a commitment to lend, terms and conditions can change without notice.
Categories
Archives
Recent Posts
Getting started >
You bring the dream. We'll bring the diagram.
There's a financing solution for just about every situation.
Let's go get it

What our clients say >
I felt like I was treated like family, great communication and helping me with any questions I had.
Testimonials

Getting started >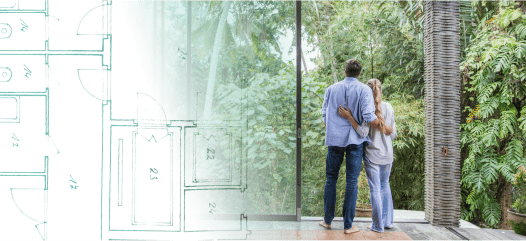 You bring the dream. We'll bring the diagram.
There's a financing solution for just about every situation.
Get started

Find an advisor >
Where does your sun shine? Find your local advisor.
Enter your city or state to see advisors near you.
Find advisor

Careers at PacRes>
We're growing. Grow with us.
Careers at PacRes reward excellence in mortgage banking.
Build a better tomorrow