< Back to News & Insights
The Benefits of FHA Loans
July 9, 2018 — 2 min read
FHA Loans Help You Achieve Homeownership Dreams
Homeownership is an essential piece of the American Dream, and the FHA (Federal Housing Administration) backs mortgages so prospective homeowners without the capital to fund a mortgage can achieve that dream.
Benefits of FHA Loans
An
FHA loan
is federally insured, and qualifying is generally easier. Increased flexibility in household income requirements, payment ratios, and credit scores make FHA loans popular for first-time homebuyers. Interest rates for FHA insured mortgages can be lower than conventional loans. With government backing, FHA loans are available to borrowers with lower credit scores than required by conventional loans. FHA loans also can fund other mortgage options including reverse mortgages*, streamline refinance rehab loans, and more.
Low down payment
FHA mortgages allow homebuyers to pay as low as a 3.5% down payment.
Flexible credit qualifications
The Details
Low down payment requirements for 1-2 unit properties.
Non-occupant co-borrowers may be on the loan; helping with higher debt ratios.
100% of the down payment can be from gift funds.
The seller can pay closing costs up to 6%.
Easier credit and qualifying requirements.
Lower reserve requirements for the borrower.
Qualification with less than two-year rental history.
If you think you may qualify for an FHA home loan, contact us today! We're always here to help!
Contents not provided by, or approved by FHA, HUD or any other government agency. At the conclusion of a reverse mortgage, the borrower must repay the loan and may have to sell the home or repay the loan from other proceeds; charges will be assessed with the loan, including an origination fee, closing costs, mortgage insurance premiums and servicing fees; the loan balance grows over time and interest is charged on the outstanding balance; the borrower remains responsible for property taxes, hazard insurance and home maintenance, and failure to pay these amounts may result in the loss of the home; interest on a reverse mortgage is not tax deductible until the borrower makes partial or full re-payment.
Categories
Archives
Recent Posts
Getting started >
You bring the dream. We'll bring the diagram.
There's a financing solution for just about every situation.
Let's go get it

What our clients say >
I felt like I was treated like family, great communication and helping me with any questions I had.
Testimonials

Getting started >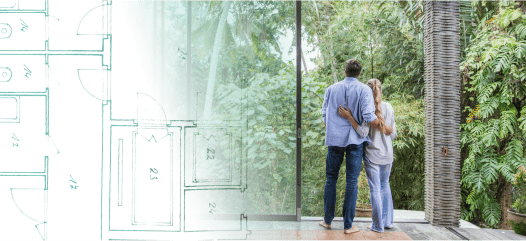 You bring the dream. We'll bring the diagram.
There's a financing solution for just about every situation.
Get started

Find an advisor >
Where does your sun shine? Find your local advisor.
Enter your city or state to see advisors near you.
Find advisor

Careers at PacRes>
We're growing. Grow with us.
Careers at PacRes reward excellence in mortgage banking.
Build a better tomorrow