< Back to News & Insights
What You Should Know About the Appraisal Process
August 20, 2020 — 5 min read
There are many checkpoints on the road to closing, including the home appraisal. The buyer's lender needs to know that their investment is sound and can confirm that the buyer will get the home for a fair price. If everything goes smoothly, the buyer's financing will come through on time, and the home buying process can continue. Keep in mind that an appraisal is different than
a home inspection
. Whereas an inspector is looking for potential plumbing issues or structural damage, an appraiser's job is to estimate the current fair market value of the property in question.
What's on the Report?
The estimated price given by an appraiser will be based on several factors. There's basic information within the report, such as the location, current housing trends, type of home, etc. Then, there are more specific questions that will help narrow down a price for the home. For instance, the (Single Family)
Uniform Residential Appraisal Report
provided by Fannie Mae asks about the following features:
Zoning classification
Available utilities
Foundation specifics (concrete, crawl space, partial basement, etc.)
Attic features
Amenities (fireplace, pool, fence, porch, etc.)
Car storage and more
Some of the information listed above can be researched from outside of the home. However, the appraiser will need to make an in-person visit to complete an accurate report. The buyer's lender will organize the appraisal, and the appraisal (and following report results) will be the buyer's responsibility to pay for. Costs will vary by state, but on average a single-family home
will cost about $300-400.
Appraisal Mistakes to Avoid
Sometimes appraisals can be inaccurate. If you feel that your appraiser has made a mistake, you can either present a factual case to the current appraiser or get a second opinion. Nonetheless, there are mistakes
you
, as the seller, can avoid that have the potential derail the appraisal process, or even cause an inaccurate report.
Forgetting to Tidy Up
Clutter could make it more difficult for the appraiser to see the quality of what is there. Take time to clean up and organize before the appraisal, and you'll be more likely to see the value of those items reflected in the report.
Last Minute Repairs and Upgrades
Some homeowners may feel pressure to repair or upgrade their homes to increase the home value for cheap. However, unless you're experienced and can perform quality work, this can unintentionally lower the value of the house, and may even require a contractor to re-do the work.
Hiding Minor Problems
Appraisers are smart and can usually see right through attempts to cover up minor home issues, such as stained carpet or wall damage. In some cases, minor wear and tear on the home won't affect the value. It's better to be honest about whatever is broken than try to cover up something small. If the appraiser knows you're covering up one thing, they may start to look deeper for potential issues.
Upgrading Beyond Market Needs
Some homeowners attempt to inflate their home value by upgrading the home in various ways. If done correctly,
this can be a smart decision.
On the other hand, there's always a chance it could be a waste of money
if not done correctly.
Upgrades need to be consistent with the marketplace and with other local properties; otherwise, they are unlikely to add any value for a prospective buyer. Over-the-top or bizarre upgrades may even discourage buyers from offering on the home because it makes the house stand out negatively.
Not Having Functional Smoke & CO Detectors
This may seem like a minor issue, but lenders see transactions delayed every day because neither of these things works or are absent altogether. If the appraisal shows either item as being deficient, the appraiser will have to re-inspect at a later date to establish they are in working order.
In-House Appraisals with PacRes
At PacRes, we want our clients to be in the best hands possible when it comes to homeownership. This is why we have an in-house appraisal team to help meet this need in the states of Oregon, Idaho, and Washington. So, what does this mean for you?
These appraisers are actual employees of PRM, which means they are not under contract to work with several lenders at the same time. As a result, our appraisers are dedicated to and readily available to the clients within PRM.
Consistency, Knowledge, & Experience
Many of these appraisers have worked with Pacific Residential Mortgage over the past several years, as contracted AMC employees. They've provided consistent results, and have extensive knowledge of the areas they are appraising. With years of experience, you can trust our appraisers to deliver the best results.
Aside from our in-house appraisal services, some of our client's transactions may qualify for an appraisal waiver, or Property Inspection Waiver (PIW). This would remove the appraisal requirement on the transaction, which could provide significant savings on your closing costs. PIWs are transaction-specific and require the loan to be run through our Automated Underwriting System (AUS) before we will know if your specific transaction is eligible for a PIW or not.
Still have questions? We get that! Connect with a Mortgage Advisor today for more information.
Categories
Archives
Recent Posts
Getting started >
You bring the dream. We'll bring the diagram.
There's a financing solution for just about every situation.
Let's go get it

What our clients say >
I felt like I was treated like family, great communication and helping me with any questions I had.
Testimonials

Getting started >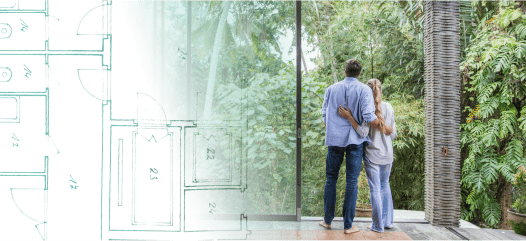 You bring the dream. We'll bring the diagram.
There's a financing solution for just about every situation.
Get started

Find an advisor >
Where does your sun shine? Find your local advisor.
Enter your city or state to see advisors near you.
Find advisor

Careers at PacRes>
We're growing. Grow with us.
Careers at PacRes reward excellence in mortgage banking.
Build a better tomorrow