< Back to News & Insights
5 Tax Breaks for First-Time Homeowners
February 7, 2020 — 5 min read
It's officially time to start filing your taxes! With the 2020 deadline set for mid-April, taxpayers still have plenty of time to file, but the sooner everything is completed, the better. Despite the
2019 changes
to write-off deductions, there are still ways for new homeowners to use their house to their advantage. Let's break down the options.
Property Tax Deductions
Property taxes are paid to the state and/or county and are deductible from federal income taxes. These can include real estate taxes as well. Before the
TCJA was passed
,
you could deduct an unlimited amount for these taxes, as long as you could document that the deduction matched the actual amount of the taxes you paid. For tax years 2018 through 2025, the new cap is a
maximum deduction
of ten thousand dollars
.
State Incentives
Each state offers a specific incentive for buying a new house. These are most often in the form of programs for first-time homebuyers and will most likely help you subsidize the down payment on your mortgage. In addition to statewide offers, some states also have targeted funds or special programs aimed at certain geographic or metropolitan areas in the state, so
be sure to visit your state's housing agency website
to see if there is additional help available to you. The links below are for some state-specific options:
Tax Credit for Mortgage Credit Certificate Holders
This credit is to help people in lower-income brackets buy a home. Since it's a tax credit, it's beneficial because it lowers the overall amount of taxes you owe. In order to qualify for this tax credit, you need to have a
state-issued Mortgage Credit Certificate.
The amount varies based on financial need and the price of the home. You can claim this mortgage interest credit even if you take the standard deduction, whereas a home mortgage interest deduction can only be taken if you itemize your deductions instead of taking the standard deduction.
Tax Credit for Home Improvements
There are certain improvements you can make to your new home that qualify for the
Residential Renewable Energy Tax Credit
. If you install solar panels or other sources of solar energy, you could qualify for this credit on your tax return.
Penalty-Free IRA Payouts
If you have an IRA or other pre-tax retirement savings accounts, you could withdraw money from those accounts to help you pay for your first house. Typically, there are fees for early withdrawals (before the age of 60), but
if you are buying your first house, you can deduct up to $10,000 from your traditional IRA without penalty
. If you're married and your spouse also has a traditional IRA, they can also withdraw $10,000 for the same home purchase. Additionally, if you have a Roth IRA, you could withdraw contributions you've made without penalties, regardless of your age. If you've had your account for at least five years, the withdrawal would also be tax-free. Finally, if you are withdrawing from your retirement accounts in order to purchase a home, you should consider the amount of time it will take to recoup those funds so that you do not negatively impact your future retirement income.
Stay Ahead of the Curve
If you're ready and aware of what to anticipate when it comes time to file, you can feel confident knowing that the entire process will run smoothly. Here are a few additional tips to stay ahead this tax season.
Choose a preparer and schedule an appointment.
If you don't have a tax preparer yet,
now's the time to find one
. To find a preparer, ask friends and advisers to make a referral, or
contact us
; we can help get you connected. (Be sure that the person you choose has a
Preparer Tax Identification Number
(PTIN). Only those authorized to prepare federal income tax returns will have one.)
Gather your information.
By the end of January, you should receive most, if not all of the information you need to complete your tax return. For each form you receive, verify that the information matches your own records.
Get your receipts together.
Which receipts you need depends on whether you choose to itemize your personal deductions instead of claiming the standard deduction. Most people will only choose to itemize their deductions if it gives them a better return. The only way to know for sure is to determine the amount of your itemized deductions and compare them with your standard deduction.
Gather records for charitable contributions.
If you made donations to charity and want to itemize your deductions, you will need specific records to claim any write-offs. For example, for contributions of $250 or more, you need a written acknowledgment from the charity stating the amount of your gift and that you did not receive anything in return. If you're lacking acknowledgement, contact the charity and ask for it. You need it in hand by the time you file your return. Find details about the type of records needed for charitable deductions
here
.
Decide what to do with your refund.
Your tax refund
could be the answer to owning your first home, moving up to a larger house/property, or making the leap to a new adventure. We offer a broad portfolio of mortgage products to choose from including conventional loans, FHA, VA, and more. Let us help you put that tax refund to good use!
Here are ways you can use your tax refund toward a home purchase:
Closing costs
Down payment
Moving costs
Future tax benefits
Interested in learning more? Contact a Mortgage Advisor today!
All potential tax benefits should be verified with a professionally licensed tax advisor.
If you have questions about these or other tax benefits for first-time homebuyers, contact your tax advisor.
*For USDA Loans: Some state and county maximum loan amount restrictions may apply.
Categories
Archives
Recent Posts
Getting started >
You bring the dream. We'll bring the diagram.
There's a financing solution for just about every situation.
Let's go get it

What our clients say >
I felt like I was treated like family, great communication and helping me with any questions I had.
Testimonials

Getting started >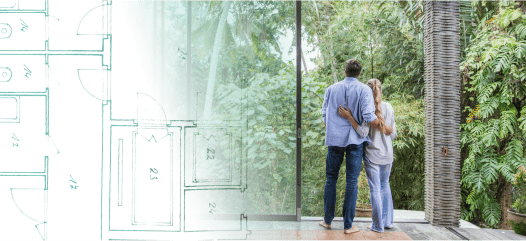 You bring the dream. We'll bring the diagram.
There's a financing solution for just about every situation.
Get started

Find an advisor >
Where does your sun shine? Find your local advisor.
Enter your city or state to see advisors near you.
Find advisor

Careers at PacRes>
We're growing. Grow with us.
Careers at PacRes reward excellence in mortgage banking.
Build a better tomorrow