< Back to News & Insights
Ways to Support Veterans in Your Community
November 2, 2018 — 4 min read
"As we express our gratitude, we must never forget that the highest appreciation is not to utter words, but to live by them."

- John F. Kennedy
Let your actions support veterans by thanking them for their service to our country. With Veterans Day approaching, it can be difficult to know how you can contribute and give back to our nation's 23 million+ heroes. There are many organizations focused on everything from veteran's assistance, to more targeted organizations focused solely on Special Forces soldiers, so it can be hard to know where to start. If you want to support veterans this November (or any time), here are a few ideas to get you started.
1. Provide Transportation to a Veteran
One way you can support veterans in your community is to provide necessary transportation for veterans to medical or mental health treatment appointments. The
VA's volunteer transportation network
allows volunteers to donate their time, and/or use of their vehicle for veterans to get where they need to go.
2. Visit a Vet in a Nearby VA Facility
Another way to show your support is to visit vets at a VA facility near you. Like all medical facilities, VA hospitals, nursing homes, and clinics need volunteers to perform a wide range of duties. Some work directly with patients, participating in recreational programs and other activities as part of their responsibilities. Others assist the VA's professional staff or escort patients, serve coffee, or simply provide companionship to veteran patients. These veterans may not have many visitors to brighten their day. Once you
find the nearest VA facility,
contact the staff and find out if you can arrange a visit. The staff may be able to identify veterans who would benefit the most from a visit.
3. Say "Thank You" and Mean It
One of the easiest ways to support veterans is a simple "thank you." As long as it is heartfelt and sincere, this simple act of gratitude for everything that the veteran faced and gave up seems like such a small thing. It is something that American veterans do not hear as often as they should. These two words can brighten even a bad day for a veteran because you acknowledge their service.
4. Fight Homelessness, Eviction, and Foreclosure Among Veterans
If you support veterans, then you realize that many veterans face foreclosure, eviction, and homelessness. You can volunteer with the
National Coalition for Homeless Veterans
, donate your time and effort to
Homes for Our Troops
, or even provide financial assistance to veteran organizations to prevent the eviction of a military family. Many homes do not have the accommodations needed for a severely injured veteran's disabilities.
Building Homes for Heroes
builds specially modified homes for veterans that help them live independently. These homes are provided at no cost to the veterans. The organization also offers financial planning services.
5. Volunteer your Services to a Veteran in Need
If you have specialized skills you can offer, whether that's in IT, tax preparation, or medical training, you can support veterans by providing your skills free of charge. You will be able to use your knowledge and training to help veterans who need these skills. Help out those who may have limited financial resources to pay for this type of assistance. If you are great with home maintenance or repair, one simple but meaningful way to support a veteran near you is to visit their home to help with home repairs or household chores. Sometimes even the simplest act we take for granted can be very helpful to a veteran with a disability, severe injury, or even a lack of financial resources.
6. Donate your Time to a Veteran Organization
There are other ways that you can support veterans. Even if you do not have special skills or a lot of knowledge in home repair, you can volunteer with a
veteran organization
and make a difference. These organizations depend on volunteers to keep costs down. Clerical work, answering phones, organizing, and stepping in to help with menial work can make an enormous difference to keep these organizations working smoothly.
7. Spend Time with a Vet and Take the Time to Listen
One way that you can give back to a veteran is to spend time with them and listen to them. Many veterans end up socially isolated, and this can have a negative effect on their mental and physical health. Get to know veterans in your area. Then spend time with them so that they have social opportunities and don't feel isolated.
This will help you get started giving your time to veterans who need help or could use some company.
Categories
Archives
Recent Posts
Getting started >
You bring the dream. We'll bring the diagram.
There's a financing solution for just about every situation.
Let's go get it

What our clients say >
I felt like I was treated like family, great communication and helping me with any questions I had.
Testimonials

Getting started >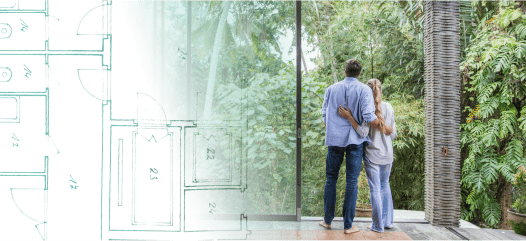 You bring the dream. We'll bring the diagram.
There's a financing solution for just about every situation.
Get started

Find an advisor >
Where does your sun shine? Find your local advisor.
Enter your city or state to see advisors near you.
Find advisor

Careers at PacRes>
We're growing. Grow with us.
Careers at PacRes reward excellence in mortgage banking.
Build a better tomorrow