< Back to News & Insights
How to Stop Junk Mail and Credit Solicitations
September 3, 2019 — 3 min read
When you apply for a mortgage or any other loan, the three big credit reporting bureaus (Experian, Equifax, and TransUnion) check your credit. Once your loan is finalized, companies may purchase your contact information from the credit reporting bureaus so they can market their services and products to you. You may receive unwanted phone calls, "junk mail," and other offers that are in no way affiliated with Pacific Residential Mortgage.
Luckily, there are ways you can stop unwanted solicitations and junk mail. Here's how:
Opt-Out of Prescreened Offers
The Consumer Credit Reporting Companies, similar to "the big three," include your name on lists used by creditors and insurers to make you offers that are not initiated by you. The Fair Credit Reporting Act (FCRA) also provides you the right to "Opt-Out". This prevents Consumer Credit Reporting Companies from providing your credit file information for these offers.
To stop the endless stream of prescreened insurance and credit card offers, simply go to OptOutPrescreen.com, and fill out the form with your contact information. This will end the sending of prescreened offers for five years. If you mail in the same information, you can end these offers permanently. Opting out will stop credit card firms from sending you the stuff you usually throw away.
Choose Your Direct Mail Marketing
Register your address with the Direct Marketing Association and customize what gets sent to you. First, visit this website, then register as a new user. After that, fill out your contact information and choose the mail you do and do not want. Registering will cost you a processing fee of $2 for ten years of service. You can register by mail, but for the fastest results, register online.
Additional Services Offered by DMAchoice:
Email Preference Service: Reduce the number of unsolicited emails sent to you.
Deceased Do Not Contact List: Utilize this service to remove deceased individuals' names and contact information.
Do Not Contact List for Caregivers: Primarily for caregivers to register on behalf of individuals for whom they care.
Add Your Phone Number to the Do Not Call Registry
If you are receiving unwanted telemarketing, the government's National Do Not Call Registry is a free way to prevent unsolicited phone calls. To register your phone number or for additional information, go to donotcall.gov, or call 1-888-382-1222 from the phone number you want to register. Within 31 days on the registry, you will get fewer telemarketing calls to your number. However, telephone numbers on the registry are removed once they are disconnected and reassigned, or when you choose to remove a number from the registry.
Your Information is Safe with PRM
To be clear, PRM will never sell your information or private data. We utilize the reporting services from the credit bureaus who are then able to give your data to other companies.
It's critical that you use these tools available to stop unwanted solicitations. Utilize OptOutPrescreen.com, DMAchoice.org, and donotcall.gov, or contact us if you have questions. We're here to help you!
Categories
Archives
Recent Posts
Getting started >
You bring the dream. We'll bring the diagram.
There's a financing solution for just about every situation.
Let's go get it

What our clients say >
I felt like I was treated like family, great communication and helping me with any questions I had.
Testimonials

Getting started >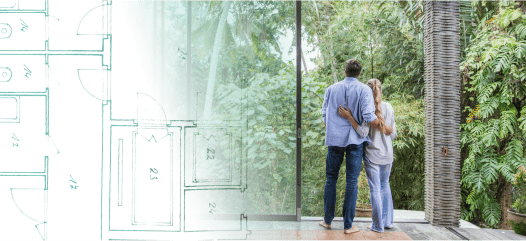 You bring the dream. We'll bring the diagram.
There's a financing solution for just about every situation.
Get started

Find an advisor >
Where does your sun shine? Find your local advisor.
Enter your city or state to see advisors near you.
Find advisor

Careers at PacRes>
We're growing. Grow with us.
Careers at PacRes reward excellence in mortgage banking.
Build a better tomorrow