< Back to News & Insights
How to Stay Productive While Social Distancing
March 20, 2020 — 3 min read
In a nationwide move to help
"
flatten the curve
"
and prevent the spreading of COVID-19 to those at high-risk, social distancing has become a necessary precaution. For many, this also means... working from home. What may have once seemed like a dream to those who love their sweatpants and staying inside, you now may be thinking, "So, when will this end?" If you're starting to feel the effects of only traveling from room-to-room, you're not alone. Thankfully, there are still ways you can stay productive and energized while we wait for conditions to improve.
Establish a Routine
If you normally wake up at 6 a.m., there's no need to change that. In a time of change and uncertainty, keeping a routine will help the feeling of normalcy and prevent you from creating bad habits that you'll have to break when it comes time to return to your normal schedule.
Keep Your Space Clean
If you've suddenly found yourself working from home, you may not be used to separating your headspace between home time and work time. When the dishes pile up and the laundry basket overflows, you might be tempted to focus on chores rather than work. Be intentional about clearing your workspace
before
you begin each workday.
Move Around
You probably don't realize just how much you move around in a day. Even those with desk jobs still stand up and go to the bathroom, socialize at the water cooler, and head to the breakroom at lunchtime. If you're feeling antsy, stand up and stretch. Take some intentional time to warm-up throughout the day, even if that means just taking a walk to the mailbox or getting up from your desk every hour or so.
Stay Connected
Accountability is key! If you know you need to get work or chores done but suddenly found yourself with no one around to keep you responsible, seek out an accountability buddy. This could be a friend who makes sure you took time to meditate, work out, stretch, or just breathe. Maybe you need a co-worker to remind you that a big project is coming up. Whatever the reason may be, don't let the physical distance cause you to disconnect with others. (This will also help those who are naturally extroverted and need more human connection or support during this time.)
Go Outside
Social distancing doesn't mean you have to stay inside! While it's highly recommended that you stay in small groups, avoid public spaces, and wash your hands frequently, you can still enjoy the great outdoors. You could go for a walk, ride a bike, or even spend some time at the lake or beach as the weather begins to warm up. The fresh air could improve your mood and finding time to exercise will be beneficial to your physical and mental health.
Wondering how the coronavirus might affect more than just your work schedule?
Contact a Mortgage Advisor today with any questions you may have about paying your mortgage in the midst of the outbreak.
Categories
Archives
Recent Posts
Getting started >
You bring the dream. We'll bring the diagram.
There's a financing solution for just about every situation.
Let's go get it

What our clients say >
I felt like I was treated like family, great communication and helping me with any questions I had.
Testimonials

Getting started >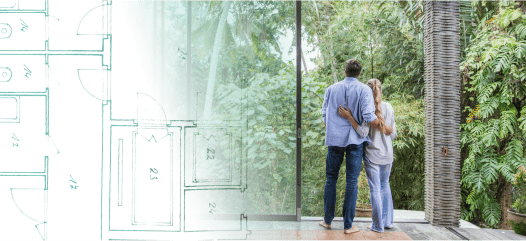 You bring the dream. We'll bring the diagram.
There's a financing solution for just about every situation.
Get started

Find an advisor >
Where does your sun shine? Find your local advisor.
Enter your city or state to see advisors near you.
Find advisor

Careers at PacRes>
We're growing. Grow with us.
Careers at PacRes reward excellence in mortgage banking.
Build a better tomorrow