< Back to News & Insights
8 Tips for Staying Out of Debt in 2020
January 3, 2020 — 4 min read
What doors could open for you if you stayed (or worked toward becoming) debt-free in 2020? We know this is no easy feat, but we do have a few tips to help you accomplish financial freedom this year. As always, we recommend speaking with a financial advisor for questions regarding your specific situation.
1. Think About Debt Elimination First
Did you know that
refinancing your mortgage
could help you pay off debt in 2020? Consolidating your debt with a cash-out refinance can be a win-win. You'll be able to use the equity your home has built up to contribute toward debt and
potentially get a lower interest rate
. This could lower your current mortgage payments and give you the ability to consolidate debt all at once! Traditionally, it's been said that
refinancing is beneficial
if you can reduce your rate by at least 2%. However, some lenders say that
even a 1% savings is a great enough incentive to consider refinancing your home.
Currently,
rates are low,
so
now
might be the best time for you to refinance*.
2. Find an Accountability Partner
Share your situation with an objective third party, someone who you know is in a better financial position than you. You want the best advice you can get. Schedule monthly progress meetings to ensure you remain on track. It can take years to pay off large debts, so it's important to have an accountability partner who can
help you stay focused.
3. Develop a Plan & Track Your Spending
If you don't already have a budget, there's no time like the present to get started taking control of your finances. Planning and documenting your needed expenses versus what you truly spend will help you start the New Year on the right foot and set you up for future financial success. To spend wisely,
remember to weigh your needs versus wants
, and prioritize certain purchases. You are in control of your money, so let it work
for you
and not against you.
4. Build an Emergency Fund
You should always expect the unexpected!
It's important to have a barrier between an emergency and your credit card.
You
definitely
don't want to get more into debt because of an unfortunate surprise expense. A good rule of thumb is to have
three to six months of living expenses
, but if that's too much, set a goal of saving of a least $1,000, and work up to more. The best way to start saving is to set up an automatic savings plan that transfers directly from your checking account into your savings account. Set it and forget it! You can even start with as little $25.
5. Stick to Cash
Can't pay it off in 30 days?
Don't buy it
. It seems basic, but it's a powerful truth many people learn too late. Before making a purchase, ask yourself, "Do I really need this?" Make some calculations before using your credit card and wait until you have the cash instead.
Studies show
that consumers will spend significantly less when purchasing with cash instead of a credit card.
6. Don't Borrow Money to Get Out of Debt
It might sound simple, but this is a common problem that can trip people up on their journey to financial freedom. Be careful not to accrue more debt than you can handle. After consolidating new debt,
avoid taking on more
and don't create any unnecessary or new debt. Get organized and make no debt your new goal.
7. Avoid Payday Loans
While payday lenders make their product seem very tempting to "help you out of a bad situation," resist the temptation to take on a payday loan. Interest rates are usually very high,
even up to 35% interest.
You can quickly fall into the trap of gaining new debt each month to cover past debts. It can easily become a trap to bury you in debt.
8. Don't Ignore Your Debts
Sometimes, they say, ignorance is bliss, but in the case of debt,
ignoring it will compound more problems in the future
. Ignoring your debt could result in higher interest rates and surcharges, bad credit scores, court demands, even wage garnishment. Don't procrastinate - address your debt from the start.
Interested in learning more? Talk to a local Mortgage Advisor today.
*Please contact a Mortgage Advisor to determine if a refinance is right for your current financial situation.
Categories
Archives
Recent Posts
Getting started >
You bring the dream. We'll bring the diagram.
There's a financing solution for just about every situation.
Let's go get it

What our clients say >
I felt like I was treated like family, great communication and helping me with any questions I had.
Testimonials

Getting started >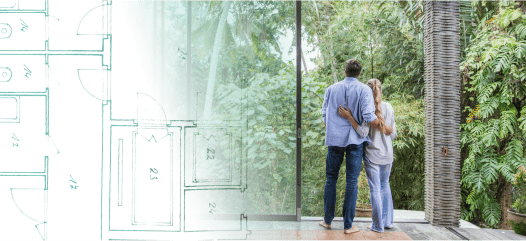 You bring the dream. We'll bring the diagram.
There's a financing solution for just about every situation.
Get started

Find an advisor >
Where does your sun shine? Find your local advisor.
Enter your city or state to see advisors near you.
Find advisor

Careers at PacRes>
We're growing. Grow with us.
Careers at PacRes reward excellence in mortgage banking.
Build a better tomorrow