< Back to News & Insights
Why You Should Consider Staging Your Home
Buzz Gentry,
Branch Manager
February 21, 2020 — 5 min read
You probably love the way you've styled your home during the time you've lived there, but have you considered how it might appeal to a prospective buyer? Now that you're getting ready to sell, you should consider staging your home.
Staging is the process of preparing a residence for sale.
The primary goal is to make the home appeal to the highest number of potential buyers, henceforth selling the home more quickly and potentially for more money. Often, the main aspects of staging involve re-arranging a homeowner's existing furniture and belongings into a more appealing setup. Sometimes it involves bringing in different furniture and artwork, which are essentially rented while the home is on the market, and then returned to the staging company once the home sells. Today, we'll go over some of the main benefits behind staging your home.
Staging Depersonalizes Your Space
Your home represents who you are; it's a full-sized museum, with displays paying tribute to your experiences, collections, travels, and more. Your decorating tastes likely broadcast your likes, dislikes, and personal beliefs, all of which is perfectly fine when it's your personal space. However,
when you're trying to sell your house, you want it to speak to everyone else, in a compelling and positive way
. Your personal photos, collection of wrestling action figures from the 1980s, and full display of every Royal Wedding China set that's been issued during your lifetime are probably not going to inspire prospective buyers. It's highly likely that those types of items will simply sidetrack and distract a buyer from the actual house hiding behind the personal items. Both buyers and real estate agents tend to label the homes they see. Do you want your house to be "the house with the vaulted ceilings and open floor plan" or "the house with the dogs playing poker and the holographic paisley wallpaper?" Both of those descriptions are certainly memorable, but one of them is definitely distracting and negatively-influenced.
Staging your home depersonalizes the space, which makes it appeal to a wider audience
because they'll be able to picture their own family living there, rather than being distracted by your family.
Get Rid of Clutter
Picture your kitchen counters as they look on a typical day. If you're like me, you probably have several appliances, a stack of mail, and a collection of random items that don't actually belong in the kitchen but haven't made their way to their appropriate homes since their last use. Now picture your bathroom counters. Do you have about 25 or so different toiletries on the counter collecting a fine layer of dust? All of this is just fine for day-to-day use, but if you're thinking like a prospective buyer, the
clutter may indicate insufficient storage space
. Just like your personal decoration tastes, clutter is distracting. More importantly, it tends to signal a lack of space. Buyers want to imagine a home as being roomy, with plenty of space for all their possessions. If all they can see is your clutter laying out everywhere, they're going to assume that their own belongings will also clutter up the counters. Staging your home involves packing away all the clutter and opening up all the living spaces to show their full potential.
It will make your home seem much larger, cleaner, and less distracting to potential buyers
.
Impact of Staging on Home Sale Value
In addition to improving your home's overall appeal, staging can also positively impact the home's perceived dollar value. In a
2019 study
conducted by the National Association of Realtors (NAR), 44% of buyers' agents said that staging a home increased the dollar value offered between one and 20%. When you factor in the $400 median cost for home staging,
the value increase is worth the cost
. Staging a home also appears to decrease the amount of time the home is on the market. In the same NAR study, 53% of sellers' agents reported that staged homes had decreased time on the market.
Don't Take it Personally
The primary goal of staging a home is to present your property in its best light. Sometimes this means relocating your most prized possessions to your garage. Typically, your first instinct is to take personal offense at a stranger rearranging and depersonalizing your space. However, you need to keep in mind that staging is not a DIY activity. A neutral third-party objective opinion is the only way to get the job done correctly. Try to keep your feelings out of the picture, since this is all part of a business transaction. You should have a conversation with your real estate agent about how staging could work for your home. Start by asking your agent for contact info for a few companies so you can start working on quotes. Your life will likely be slightly inconvenienced if you're still living in the home while it's staged, but if your goal is to sell your home as efficiently as possible, for as much money as possible,
staging is a great first step in that direction
.
We may not be staging experts, but we are mortgage experts.
Contact us today to learn more.
Categories
Archives
Recent Posts
Getting started >
You bring the dream. We'll bring the diagram.
There's a financing solution for just about every situation.
Let's go get it

What our clients say >
I felt like I was treated like family, great communication and helping me with any questions I had.
Testimonials

Getting started >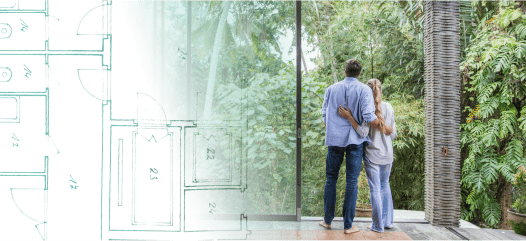 You bring the dream. We'll bring the diagram.
There's a financing solution for just about every situation.
Get started

Find an advisor >
Where does your sun shine? Find your local advisor.
Enter your city or state to see advisors near you.
Find advisor

Careers at PacRes>
We're growing. Grow with us.
Careers at PacRes reward excellence in mortgage banking.
Build a better tomorrow