< Back to News & Insights
In Full Swing: Spring Safety Tips for Pets at Home
March 21, 2022 — 7 min read
Spring has sprung, and that means it is time to open up and spend more time outside with family and friends, including the four-legged kind. However, from irritating allergies to toxic plants, there are springtime hazards that could endanger your animal. Review these spring safety tips for pets to ensure that your dog or cat has nothing to worry about but smelling the roses.
Outdoor Hazards
Spring Pet Allergies
Did you know that your dog or cat may have allergies to the plants and pollens of springtime? While pet allergies are usually easy to manage, just like you, severe or persistent allergies can lead to lifelong health problems. Allergies are an overreaction to a substance that causes your pet's immune system to shift into overdrive. In most cases, your pet will show signs of discomfort, including:
Rubbing their head on your furniture or carpet
Pawing at their face or eyes
Excessive scratching
Skin inflammation
Watery eyes
Runny nose
Coughing
Sneezing
Red eyes
While there's no cure for your pet's seasonal allergies, there are things you can do to reduce the number of allergens in your home, including wiping off your pet's paws when they come inside and giving them baths using hypoallergenic shampoo or a soothing oatmeal cleanser. Here are a few other spring safety tips for pets:
Wash bedding, blankets, and toys.
Some dander particles can easily get trapped in these items.
Use flea and tick preventatives.
These are available over-the-counter and through most veterinarians.
Use an air filter where your pet sleeps.
Depending on the technology, an air purifier that uses a filter to remove particles can have a significant impact on the number of pet allergens.
Fatty acid supplements.
Fish oil supplements help relieve itchy skin and will strengthen and soften your pet's coat.
Locally-sourced honey (for dogs only).
Local honey is often made from the same pollen that causes seasonal allergies. The idea here is that by ingesting the honey, your dog will become more accustomed to the pollen, and their allergies less bothersome. Untreated allergies may result in infection from frequent scratching or coughing. If your pet's allergies persist, contact your vet as soon as possible.
Toxic Flowers and Plants
While beautiful gardens are in popular demand, it's important to remember that some of the plants that make our yards beautiful
also make our animals sick
, including:
Asiatic lilies (particularly dangerous for cats)
Azalea
Crocus (widespread in the spring and fall)
Daffodils (the bulb is the most toxic)
Day Lily (particularly dangerous for cats)
Death Camas
Easter Lily (particularly dangerous for cats)
Foxglove
Hyacinth (the bulb is most toxic)
Lily of the Valley
Oleander
Rhododendron
Sago Palm
Tiger Lily (particularly dangerous for cats)
Tulip (the bulb is most toxic)
You should also be careful about fertilizers and pesticides. Select pet-safe options for things like snail bait and weed and feed, or try going organic. Some animal companions may find silk flowers just as tasty as the real thing--if ingested, these could cause intestinal blockage.
Rising Temperatures
With temperatures rising again, it's a good time to get back into the habit of performing the pavement test. Put the back of your hand to the asphalt or concrete for five seconds--if it's too hot for you, it's too hot for your pet! Other spring safety tips for pets that will help to combat rising temperatures include:
Keeping pets well hydrated and providing shade when outdoors
Supplying fresh drinking water and keeping outside bowls in the shade
Filling outside food bowls with a few inches of water to keep ants away
Providing access to an air-conditioned space or an insulated doghouse or catio
Stopping your pet from drinking out of puddles--chemicals used to
melt snow can work its way to the roadside, and puddles near may contain dangerous chemicals.
This last one should go without saying:
never leave your pet alone inside a parked car.
Even if your windows are rolled down, temperatures inside of a vehicle can increase by 20 degrees after just 10 minutes.
Pet Identification
With the sun making more frequent appearances, you and your pet will probably want to take longer walks and visit nearby parks and recreation areas. You should be prepared in case your dog or cat wanders off--make sure they have a microchip and are wearing a tag on their collar with your current home address and contact information.
Exercise-Related Injuries
Just like us, if your pets have been less active during the colder months, they'll need to work their way into shape slowly. Gradually increasing your pet's exercise will prevent your animal from developing exercise-related injuries. If your animal is overweight, check in with your veterinarian before allowing them to engage in strenuous activity.
Note

:
Take special care with older animals whose joints may get stiff in brisk weather. Make it easier for them by adjusting the length of your walk according to the temperature outside.
Indoor Hazards
Holiday Chocolate & D?cor
Keep Easter grass, plastic eggs, and candies out of reach of your pet. These items may cause them to choke or block their intestines. Keep a close eye out for chocolate and
sugar-free candies made with xylitol
, which may cause liver failure or seizures in dogs.
Spring Cleaning Supplies
Unfortunately, many of our household cleaning products are dangerous for pets, including drain cleaners, bleach, pool chemicals, furniture polish, and carpet and rug cleaners. If possible,
use a pet-safe alternative cleaner
, such as vinegar, baking soda, lemon juice. Remember, while these products are effective for cleaning, they should not be confused for disinfectants that can combat viruses like COVID-19. If you're unsure about the ingredients in a product you're using, visit the
Environmental Protection Agency's website
, which lists more than 2,000 products that meet the U.S. EPA Safer Product Standards. If a product has a warning message, it likely contains harsh or corrosive ingredients. If your pet comes in contact or ingests something toxic, call your veterinarian or the
Pet Poison Helpline
immediately.
Home Improvement
Paints and solvents can be toxic and could cause severe irritation or chemical burns. Before starting any home projects, carefully read all labels to make sure that the product is safe to use around your pet. You should also be cautious of leaving nails, staples, insulation, blades, or power tools lying around. If you have the space, try
confining your animal to a designated pet-friendly room
during home improvement projects.
Car Rides
Your dog may love the wind in their furry face, but allowing them to ride the back of a pickup or stick their heads out of a moving vehicle is dangerous. Insects and debris could cause inner ear or eye injuries and lung infections, and if you have to stop abruptly or make a sharp turn, it could injure your animal. If you decide to take your pet in the car with you,
make sure to secure them inside a crate or a seatbelt harness
. It's important to spend time outdoors in the fresh air and sun--however, warmer weather also poses potential springtime hazards. Use these spring safety tips for pets to ensure a happy and healthy year ahead for you and your four-legged friend.
Now that the weather is improving, are you thinking about tackling a few projects around the house? Speak with your
local Mortgage Advisor
or
visit our blog
for home improvement and finance tips.
Categories
Archives
Recent Posts
Getting started >
You bring the dream. We'll bring the diagram.
There's a financing solution for just about every situation.
Let's go get it

What our clients say >
I felt like I was treated like family, great communication and helping me with any questions I had.
Testimonials

Getting started >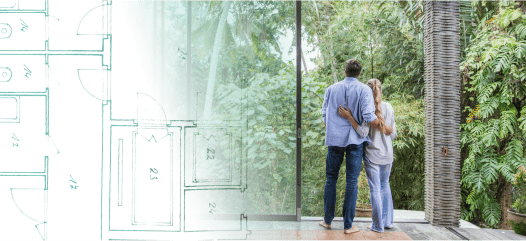 You bring the dream. We'll bring the diagram.
There's a financing solution for just about every situation.
Get started

Find an advisor >
Where does your sun shine? Find your local advisor.
Enter your city or state to see advisors near you.
Find advisor

Careers at PacRes>
We're growing. Grow with us.
Careers at PacRes reward excellence in mortgage banking.
Build a better tomorrow