< Back to News & Insights
Signs That You're Ready to Become a Homeowner
Anette Sieverson,
Sr. Mortgage Advisor
May 9, 2022 — 5 min read
You've dreamed about buying a house for as long as you can remember, but recently, it's grown into something more than a twinkle in your eye. Maybe your friends are buying homes and encouraging you to do the same, or perhaps rent has increased again. Whatever the case, buying a house is a decision that comes with a lot of responsibilities. If you're considering making the leap, here are some of the signs that you're ready to own a home.
The Biggest Sign That You're Ready to Become a Homeowner? Money for a Down Payment
There aren't a lot of up-front costs associated with homeownership, but by far, the biggest is the down payment. Depending on your loan type, you will need to have between 3 and 20 percent of the purchase price available for a down payment. You may have heard that you should have at least 20 percent of the purchase price available for a down payment, but that's not always true. Depending on your finances, it may make more sense to put down less on a home and use additional funds for closing costs, renovations, or to invest in the market. PacRes has several
loan options
available with little to no down payment.
Buying a House Requires a Stable Income
How long have you had the same job? Before moving forward, lenders will want to ensure that your income is high enough to cover your monthly mortgage payments. If you are able to prove steady full-time employment, it shows that you will be able to cover your payments long-term and
minimize any risk on their part
. Things like bonuses, overtime, and commission can be added to your basic income figure. Just make sure that you are able to provide a completed Verification of Employment (Form 1005), your most recent pay stub, and
tax forms
covering the most recent two-year period.
Your Finances Are in Order
Having enough money for a down payment is a fantastic way to start a homebuying journey, but it's only one of the signs that you're ready to become a homeowner. You must also examine the larger financial picture to ensure things like your credit score, debts, and emergency funds are in order before buying a house.
Credit Score
In general, the higher the credit score, the lower the interest rate. However, to become a homeowner, you don't need a perfect score--there are options for people who are still building their credit. Before buying a house, check your credit score and take steps to improve it, if necessary. Did you know that you're entitled to one free credit report per year from each of the three reporting agencies? Make the most of your reports by
spreading them out over the year
, and if you find mistakes, dispute them as soon as possible.
Emergency Fund
If you're a homeowner, expect unforeseen expenses. For renters, it's as easy as calling up the landlord; however, if you own the space, you're responsible for repairs and maintenance and may have to dip into emergency funds. Set aside
three to six months
of living expenses to tap into in case of a true emergency, such as unexpected medical bills or losing your job.
Debts
While you don't need to be debt-free before buying a house, having your finances under control is another one of the signs that you're ready to become a homeowner. This includes having a grasp of your
debt-to-income ratio (DTI)
--your monthly debt payments divided by your gross monthly income. This number is just one way your lender will measure your ability to manage the payments you make every month to repay the money you have borrowed. Your lender will use it as part of the overall risk assessment in giving you a loan.
You Plan on Staying Put for Awhile
In general, buying a house is a long-term investment, so the longer you stay, the more your investment will pay off. If there's any possibility that you will leave the area over the next several years, it's probably not a good idea to buy. Perhaps you're ready to settle down because you have a dog, or maybe you and your partner need a little extra space. If you have children, you may want to settle into a nice home in a quiet neighborhood. Plus, your kids won't want to move away from their friends and school once they've settled in. Buying a home makes sense in all of these scenarios.
You Have a Mortgage Advisor You Can Trust
Trust means everything when it comes to finances, so when you work with an experienced, competent mortgage professional, you'll gain peace of mind and assistance in finding the best mortgage for your life. Whether you decide to buy a house today, next month, or in a few years, you're never alone--we want to see you succeed and build a long-term relationship on a foundation of integrity, transparency, and respect.
Ready to Buy a Home?
So, what's the verdict--do some of the signs that you're ready to become a homeowner ring true? If so, you may be ready for the next step in your homebuying journey.
If you feel that your finances are secure and that you can handle the responsibilities associated with homeownership, it's time to take the leap. Contact your local PacRes branch to connect with a Mortgage Advisor today.
*Some state and county maximum loan amount restrictions may apply.
Categories
Archives
Recent Posts
Getting started >
You bring the dream. We'll bring the diagram.
There's a financing solution for just about every situation.
Let's go get it

What our clients say >
I felt like I was treated like family, great communication and helping me with any questions I had.
Testimonials

Getting started >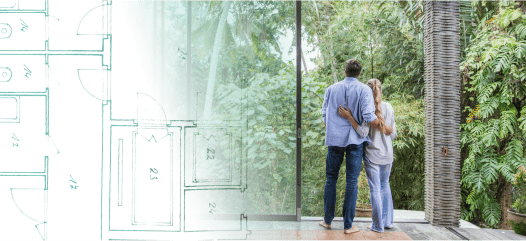 You bring the dream. We'll bring the diagram.
There's a financing solution for just about every situation.
Get started

Find an advisor >
Where does your sun shine? Find your local advisor.
Enter your city or state to see advisors near you.
Find advisor

Careers at PacRes>
We're growing. Grow with us.
Careers at PacRes reward excellence in mortgage banking.
Build a better tomorrow