< Back to News & Insights
Selling Your Home: Access Matters!
May 22, 2019 — 4 min read
We've confirmed that spring is the
best time to sell
your home and that both spring and summer are hot times in the real estate market. With those positive factors working for you, are there reasons why your home hasn't sold yet if it's been on the market for a while?
Maybe you're not providing the proper level of access to buyers.
What does buyer access to your home have to do with time on the market? Quite a bit! Today we'll take a look at the five levels of access you can provide to buyers, and the effect it has on selling your home.
Most Restrictive: Selling with Limited Access
Selling your home with limited access (i.e. only available Tuesday, Friday, and Sunday from 2pm-5pm) is the
most difficult
way to gain buyer attention.
Most buyers want the freedom to choose what days and times they are looking at prospective new houses.
Limiting your house to specific days and hours cuts out a big chunk of potential buyers because they may be busy during those times.
Access by Appointment Only
Setting up the access for your home sale for by appointment only (i.e. 48-hour notice required) is the second most restrictive method.
This can be problematic for buyers relocating for work who are in the area for a limited amount of time.
If their employer only provides them with two days to scout for houses, or they're limited to searching during their lunch break, etc., they may not have sufficient time to schedule 48 hours in advance. Buyers who are not relocating for work will also find this level of access troublesome, as they probably plan on viewing several houses in one day. If you're not available to schedule viewing on the same day, they may decide to skip your house altogether.
Selling with Open Access via Phone Call
Some sellers allow their homes to be shown with just a phone call's notice to request access. This is a fairly successful method since it allows buyers to set the appointment at the convenience of their schedule. This level of access is somewhat inconvenient for the sellers, especially if they're still occupying the home. However,
it should pay off in the end via more exposure for the home.
Providing a Key
With this method, the sellers provide their real estate agent with a key to the home. The buyer's agent contacts the seller's agent to pick up the key, and returns it after showing the home. This is a fairly open access method for selling your home, most frequently used when the home is already vacant. Some sellers prefer this method over a lock box.
It allows their agent to keep better track of who has been in their house at what times.
Open Access: Lock Box
The most frequently used method for accessing a home for sale, especially a vacant one, is a
lockbox
. A lockbox holds the keys to the home and is secured by a numerical code. It attaches to a door or gate handle much like a bike lock.
Modern lock boxes also have technology features which allow you to set the times your keys are available for added security.
The seller's agent and the sellers both have the combination for the access code, so it's still relatively easy to track who has been in the house. Which level of access should you provide when selling your home? It depends on your individual situation, especially if you're still living in the home while it's listed. Have a discussion with your real estate agent to help decide what will work best for you, but keep in mind that the amount of access you provide is tied to the amount of exposure your home receives.
Are you selling your home? Can we help you with financing for your new home? Fill out the form below or contact us today!
Categories
Archives
Recent Posts
Getting started >
You bring the dream. We'll bring the diagram.
There's a financing solution for just about every situation.
Let's go get it

What our clients say >
I felt like I was treated like family, great communication and helping me with any questions I had.
Testimonials

Getting started >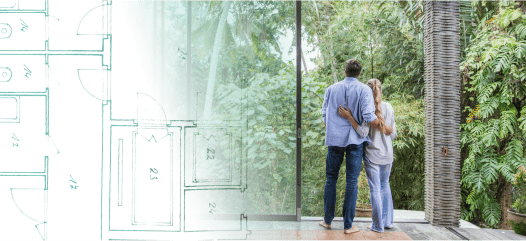 You bring the dream. We'll bring the diagram.
There's a financing solution for just about every situation.
Get started

Find an advisor >
Where does your sun shine? Find your local advisor.
Enter your city or state to see advisors near you.
Find advisor

Careers at PacRes>
We're growing. Grow with us.
Careers at PacRes reward excellence in mortgage banking.
Build a better tomorrow