< Back to News & Insights
Seller Concessions
July 30, 2018 — 5 min read
Using Seller Concessions to Reduce Your Closing Costs
Many homebuyers are unaware that more funds are needed to close the sale of a home than just the down payment.
Closing costs
are another significant part of the home loan closing process and range from 2-5% of the home's purchase price, which can add up quickly for any buyer. If you don't have enough funds for closing or feel that paying less in closing costs will give you a financial leg-up, you may want to ask about seller concessions.
What are Seller Concessions?
Seller concessions are formal arrangements for a home seller to pay some, or all, of a buyer's closing costs at the time of settlement. Sometimes, we refer to seller concessions as seller contributions, seller assist, or seller paid fees. Each term means the same thing: a reference to when the buyer's closing costs are paid by the seller. This helps the buyer have more funds for closing, and sweetens the deal so that the house gets sold. If the person(s) providing funds for closing costs are not the seller, it is referred to as
Interested Party Contributions
(IPCs).
How Seller Concessions Work
First, a home buyer and home seller reach an agreement on the sales price of the home. After the first agreement is made, the buyer and seller both agree to raise the sales price of the home above its original level. Then, the seller agrees to concede the entire "raised amount" toward the buyer's closing costs. For example: a buyer wants to purchase a home for $400,000. Total closing costs are about $5,000. Either the buyer or seller could suggest increasing the purchase price from $400,000 to $405,000 giving the buyer a $5,000 credit for closing costs. The seller's net proceeds would remain the same, and the buyer receives more funds for closing. *The fees in this example are for illustrative and educational purposes only and are not based on actual amounts you would pay.
Can the Seller Contribute More Than the Actual Closing Costs?
Sometimes, seller concessions will cover all of a buyer's costs, other times they will only cover part of the costs. In any case, the funds given from the seller to the buyer must never exceed the amount of closing costs charged to the buyer.
The buyer cannot use seller concessions to get "cash back" at closing, or for any other purpose than to pay for closing costs shown on a closing disclosure statement. Also, the buyer can only use seller concessions towards the closing costs, not for the buyer's down payment, or any other uses such as repairs, new appliances, or debt payoff.
Why Would a Seller Pay Your Closing Costs?
You might ask, "Why would anyone selling a home pay the home buyer to buy it?" Well, there are advantages for both parties. For the home buyer, seller concessions can be a way to reduce the financial burden at the time of closing and can help pay for your closing costs. For the home seller, it can be an excellent way to sell their home faster, especially when trying to close on a new home themselves. Contact a
trusted mortgage banker
to find out exactly how much your costs will be, and how much the seller can contribute.
Seller Contribution Limitations
In many cases, there are limits to how much a buyer can receive in contributions. Government Agencies such as Fannie Mae, Freddie Mac, HUD, and others set these limits. The type of mortgage program caps the amount of closing costs a seller can pay a buyer to finance their home. This table provides the seller contribution limits for different loan types.
What to Remember
It never hurts to ask! - Asking a seller to pay for or contribute towards your closing costs can help open the door to negotiation. Talk to your mortgage banker and real estate agent about the right approach for you.
Watch out for the appraisal. - Excessive seller concessions offset by a higher home purchase price can negatively impact a home's appraised value. This is why mortgage program guidelines set limits on seller-paid closing costs to avoid negatively affecting the housing market. Ask your mortgage banker if this is the best option for you.
They don't want to pay? - Sometimes the seller does not want to contribute to your closing costs, in part or in full. There are still many down payment assistance programs available. This could help you increase the amount of cash you have available at closing. Contact your mortgage banker to see if you qualify.
Getting a seller to pay your closing costs is the cherry on top of a great home buying experience. When you work with a mortgage banker you trust, every part of the mortgage process can feel this easy.
Click here to connect with a PRM mortgage banker near you.
Categories
Archives
Recent Posts
Getting started >
You bring the dream. We'll bring the diagram.
There's a financing solution for just about every situation.
Let's go get it

What our clients say >
I felt like I was treated like family, great communication and helping me with any questions I had.
Testimonials

Getting started >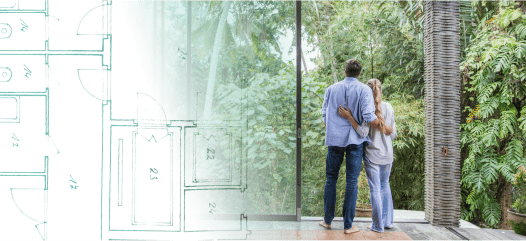 You bring the dream. We'll bring the diagram.
There's a financing solution for just about every situation.
Get started

Find an advisor >
Where does your sun shine? Find your local advisor.
Enter your city or state to see advisors near you.
Find advisor

Careers at PacRes>
We're growing. Grow with us.
Careers at PacRes reward excellence in mortgage banking.
Build a better tomorrow